5 Tips to Sustain Business During a Pandemic Using Bullhorn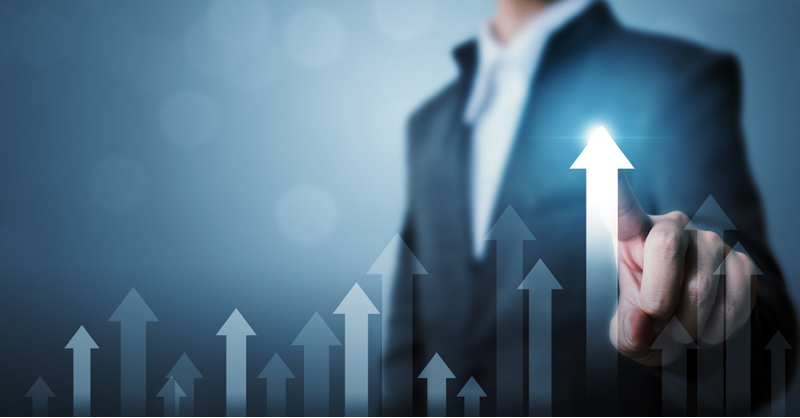 Early into the pandemic, we asked thousands of global staffing and recruitment professionals how their business was faring and while 30 percent of respondents reported that their business was performing better or the same as Q2 2019, that left about 70 percent of respondents reporting that their bottom line was down. While the peaks and troughs differ across staffing industry sectors, one thing is for sure; our clients want to not only sustain their businesses but even grow them in spite of the difficult circumstances.
We caught up with one such client; Simon Dealy, CEO of HIRE Technologies, a Toronto-based firm that focuses on the acquisition of information technology, staffing, and HR consulting firms. Simon shared his firm's top tips on how Bullhorn can help to sustain your business during a pandemic.
1. Set up guardrails to create efficiencies
One of the strengths of Bullhorn is the ability to set up workflows or 'guardrails' to not only ensure your recruiters are following processes but to track their performance, as well. According to Simon, "That control that you have over the data flow within the system is very important. You can ensure much better data accuracy, which helps you understand how your teams are performing, how you're actually producing for your clients, and where the job leads are coming from."
And for an ever-expanding firm like HIRE, being able to onboard acquired businesses quickly onto a centralized and structured system only helps its bottom line. "If we buy another staffing firm, we can put them into [Bullhorn] very quickly, very efficiently, and then determine straightaway the return on investment we've made with that type of firm we acquired," Simon said.
2. Encourage data input in real-time
While setting up guardrails in Bullhorn naturally results in more accurate data, you should continue to encourage your teams to input accurate information. "Getting people to embrace new technology and processes can have an amount of friction to it," Simon said. "Change can be painful and difficult. We strongly communicated the importance of KPIs and when our teams saw how the data was tracked in the system, it gave them a reason to enter information in a timely and accurate manner." 
By encouraging your teams to enter data in real-time, you can create process efficiencies simply by creating quickly accessible data across your entire business. "We've also seen improvements in the time it took to collate and review our information—it was taking us 6-7 days to put everything together for the client and now it takes us 2-3 days. We are seeing gradual improvements on top of that as well. Again, what we're putting into the system is in real-time. I can look at the system today and see where each of my recruiters stand on the job orders they have and the candidates they are reviewing. And that access to data is huge for us," Simon said.
3. Leverage the 'Tagging' feature on Notes
With recruiters scattered far and wide, ensuring everyone is on the same page and armed with the same knowledge is vital for maintaining productivity. One of the simplest ways to do this is to ensure that your recruiters are using Bullhorn's 'Notes' feature and taking advantage of its tagging capabilities. 
Tagging notes couldn't be simpler; When "@" or "#" are used in a note, a drop-down of potential matching records will appear. If you hover over the color-coded drop-down icon to the left of an entity, you can preview it. "[The tagging feature is] a really important thing so that you can, in real-time, maintain that flow of communication by either hashtag or the '@' symbol on your notes and so on. I think that's really, really helpful to us," Simon said.
4. Take advantage of Tearsheets
"Tearsheets are another important aspect of the system that we use a lot and are very helpful to us," Simon shared, explaining that tearsheets—a customized list of records or 'hotlist'—can be used both individually for recruiters to build out candidate lists based on client criteria or a particular role, and across the business to aggregate data points.
5. Systematize your products
In order to cut inefficiencies and unnecessary costs, Simon stresses the importance of systematizing and streamlining your software. "This is a really good opportunity to look at the cost base of the company and work out where efficiencies can be gained from systems. That's what we do. We implemented and really leaned heavily on systems that we used to try and reduce cost in other areas," Simon said. For example, Simon connected HIRE's call data through its VoIP provider with Bullhorn data to paint a broad picture of recruiter activity and identify any issues. By making the most of the technology HIRE has already invested in, the business can increase its bottom line without spending additional time and money on new or disparate systems. 
For more tips and tricks on remaining efficient, make sure to visit the Bullhorn Customer Hub or subscribe to the Bullhorn Customer Blog. 
About HIRE:
HIRE is building a network of staffing, IT, and HR consulting firms. We help our partners navigate the changing world through growth solutions, focusing on digital transformation. Our partnership model emphasizes the identity and independence of our brands and provides the resources, support, and expertise to take their businesses further. We offer valuable advice and insights to our clients while delivering innovative solutions, enhancing their HR teams, and connecting them with the best people for their business.
---

Subscribe to the Customer Blog
Subscribe for trends, tips, and insights delivered straight to your inbox.