Automation in action: exploring the growing executive search technology landscape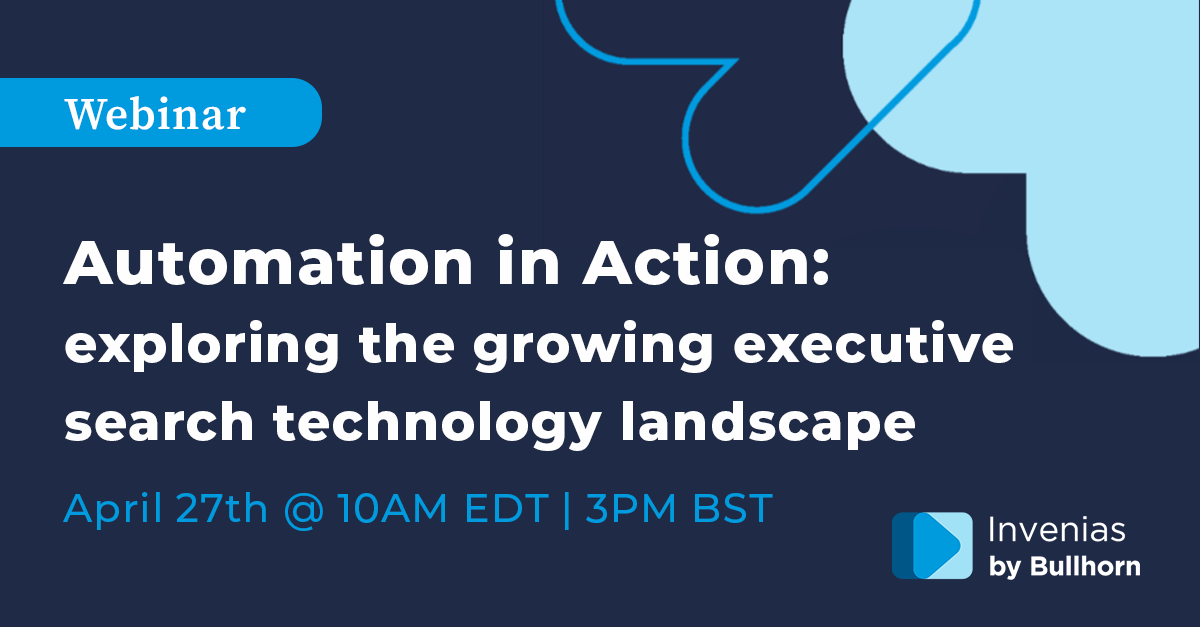 You know how powerful automation can be for executive search firms. Now it's time to see the technology in action.
Join Ashton Moran, Erik Mateev and Angela Pitts at 10AM EDT on April 27th for the continuation of our automation series. This is your chance to see Bullhorn Automation for Invenias firsthand and learn how the technology can produce real results for your team in 2023. We'll discuss:
How automation can help solve the unique challenges of executive search firms
Automations that help you build relationships, save time, and drive revenue
And more!
We hope to see you there! Can't make it? Register anyway and we'll send you the recording.