Cocktails with Bullhorn and Marketplace Partner EmployDrive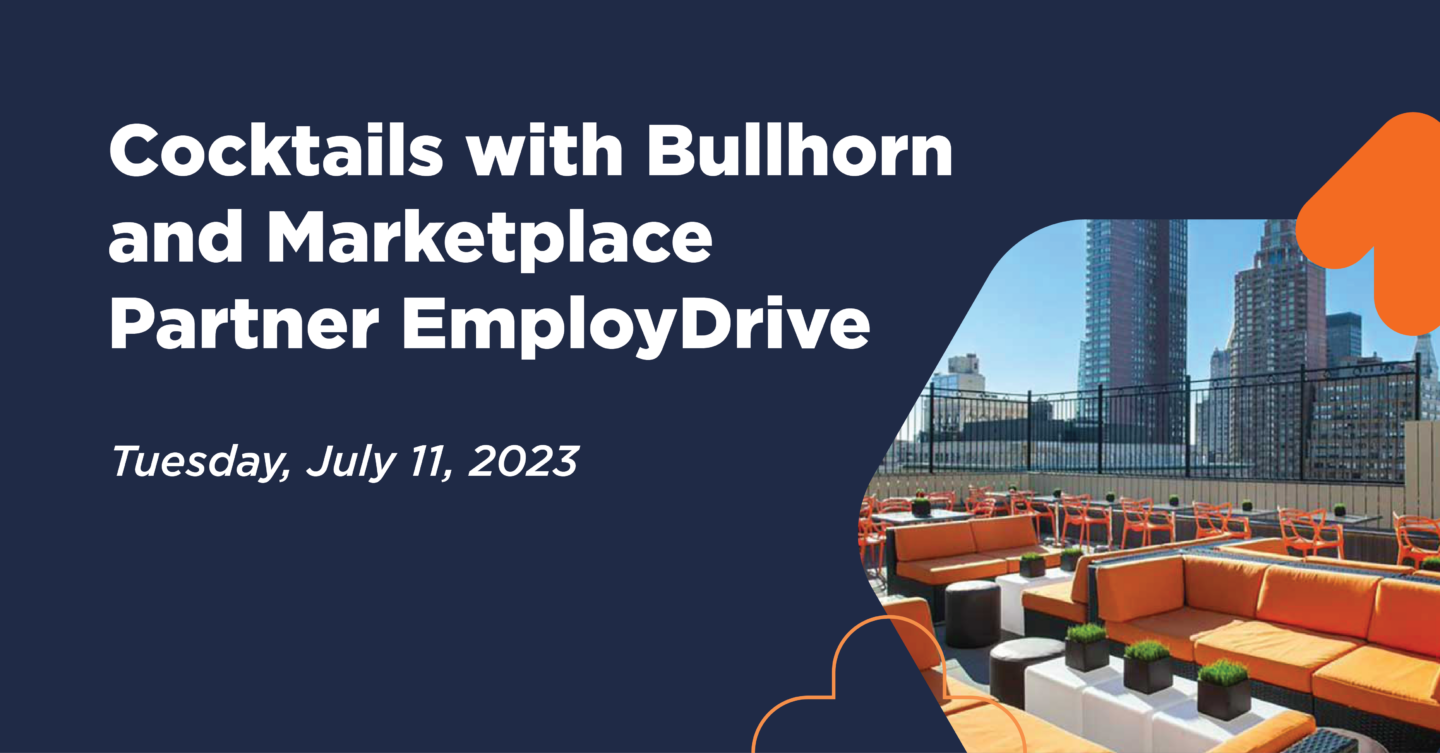 Join the Bullhorn & EmployDrive Teams at Cloud Social Rooftop on Tuesday, July 11th.
Meet the Moment with the Bullhorn Team in NYC, alongside Market Place Partner Sponsor, EmployDrive. Get the inside scoop on all things from Engage; product roadmap, industry trends. Enjoy cocktails and bites while networking with fellow Bullhorn Industry Leaders and Customers in the New York recruiting market.
Please RSVP here, so we can plan accordingly. Can't wait to see you there!