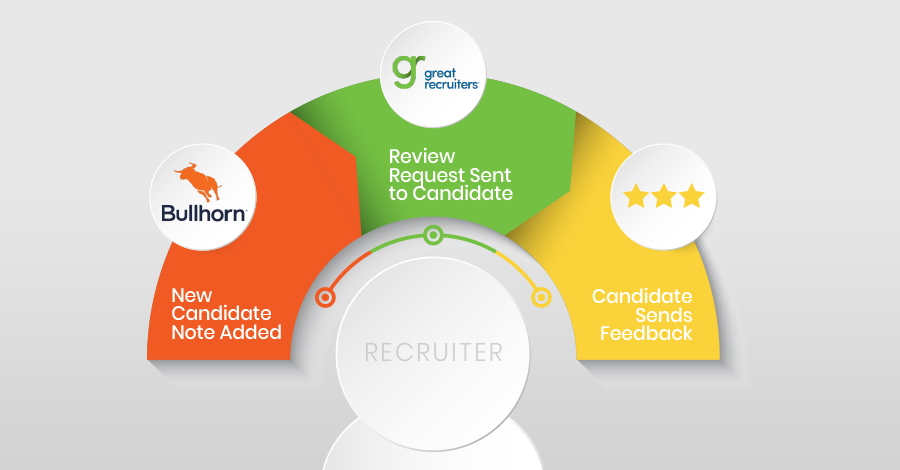 Automate real-time feedback. Measure performance and take quick action.
Don't wait until the end of the year to know how your team is doing. Find out exactly what your candidates think of you in real-time.
Great Recruiters automatically sends review requests based on note actions and placements in Bullhorn so that you don't ever have to worry about spending time getting feedback from your candidates and clients.
The automated review process captures real-time feedback and helps you measure your team's performance and take immediate action when problems arise. With Great Recruiters, you gain insight into how recruiters and sales teams are performing from the candidate's perspective.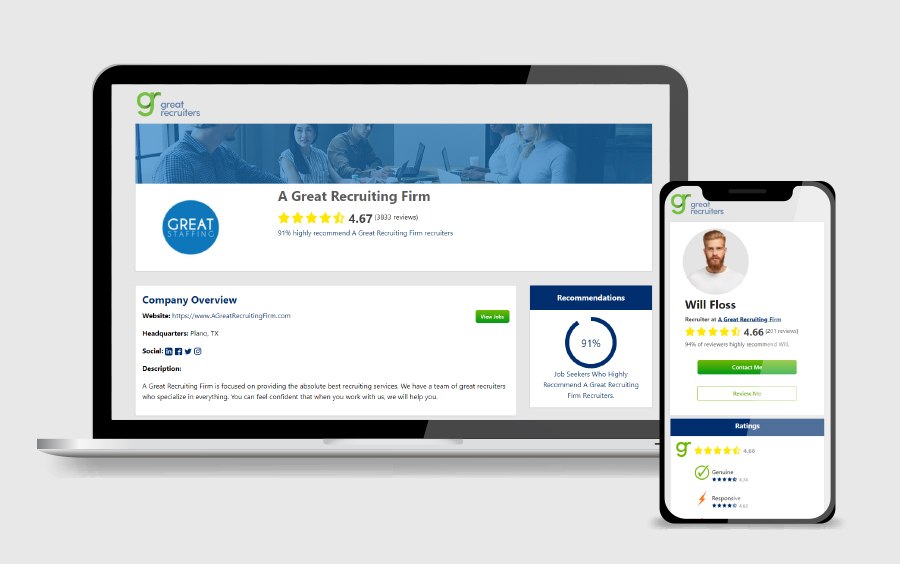 Promote positive candidate reviews as they flood in.
Don't tell people how great you are. Prove it. Share real-time positive ratings, reviews and testimonials from candidates.
SEO-optimized GR Company & Recruiter Profiles showcase what candidates think about working with you. Your profiles will demonstrate your commitment to providing best-in-class candidate experiences and to continually improving your recruiting team.
GR makes it easy to do even more with your positive review. When a review comes in, GR will automatically generate a "Testimonial Card." Testimonial Cards are easily shared on LinkedIn, Facebook, and Twitter.
Recruiters share their own best reviews, and managers share and spotlight their team's best reviews. This kind of promotion strategy will truly differentiate your recruiters in a crowded marketplace.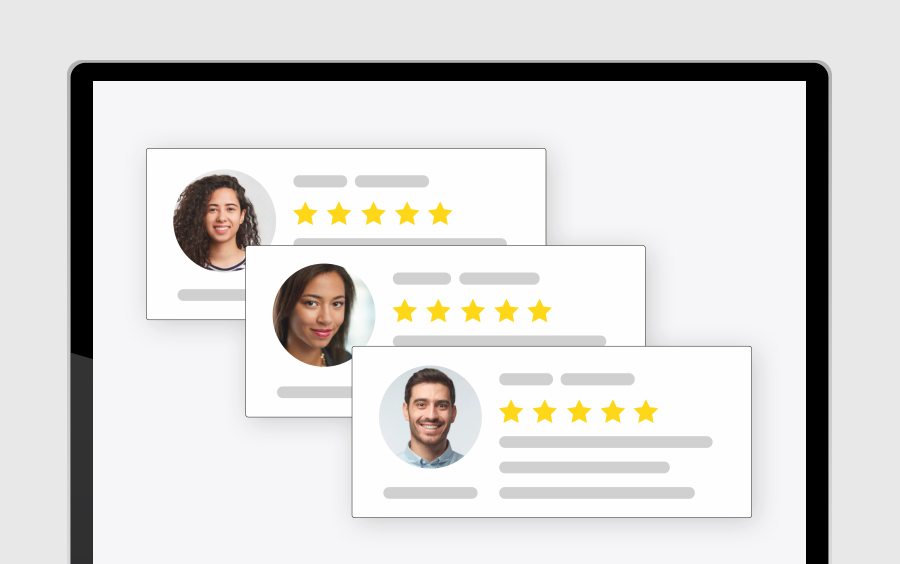 Improve your reviews and ratings on third-party sites.
Let your candidates sing your praises for you – even beyond the Great Recruiters platform.
When a candidate leaves a positive review, Great Recruiters will automatically follow up with them to encourage them to share their review on other platforms of your choice.
Take your pick: Google, Facebook, Yelp, Glassdoor. Get a GR boost.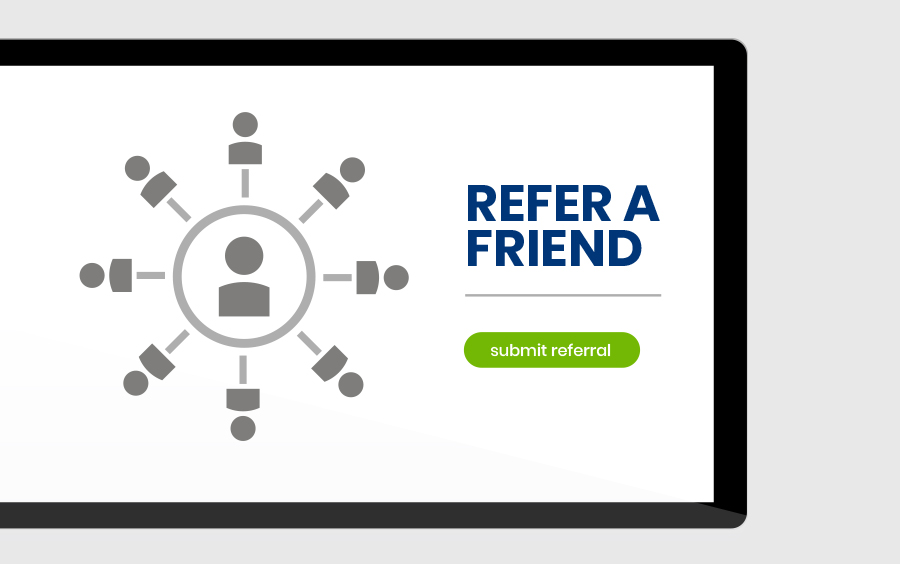 Increase your referrals.
The number one reason you don't get referrals is—you forget to ask. We take care of the asking for you.
Candidates refer their friends to people they trust. Candidates who give you rave reviews on Great Recruiters are a natural source for high-quality referrals.
Don't leave your referrals to chance. Source them from the candidates who trust you.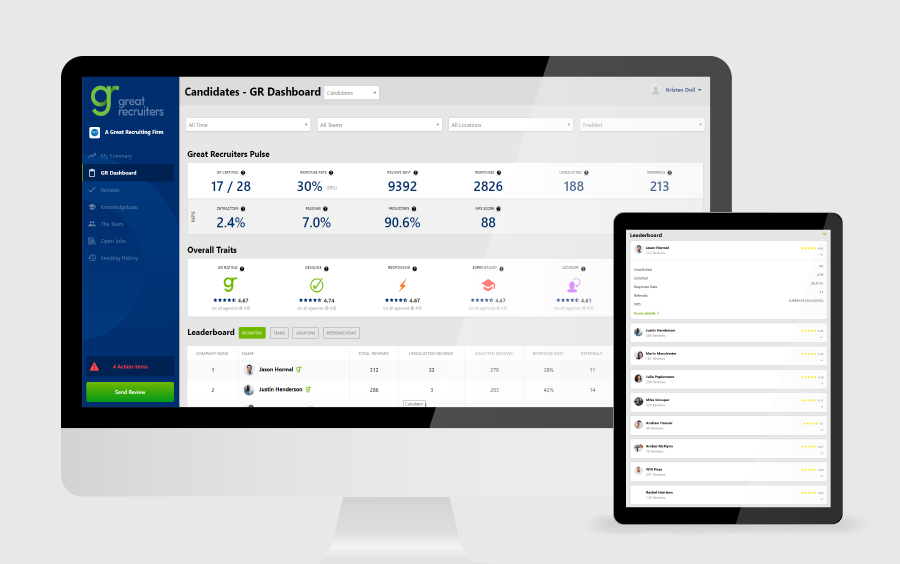 Implementation is a breeze. Get up and running within 48 hours.
Unlike many other technology implementations, with Great Recruiters, you can be up and running within 48 hours and start getting results on day one.
Don't take our word for it, here's what one of our customers had to say:
"I don't know that I have ever had such a seamless experience with a technology implementation. The GR team made this whole experience simple, quick, and painless. The customer service and sense of urgency in answering questions and explaining the product was exceptional. The GR team cares about their clients' experience and ensuring that you are getting the most out of the product." -Melissa Mongillo, Owner | The McIntyre Group