Win Business Any Time, Anywhere with Bullhorn Mobile Recruitment Technology
In the competitive world of recruiting, being armed with up-to-the-second information about your clients, candidates, and jobs means that you can have the necessary insight for better client meetings.
Bullhorn Mobile frees you from the confines of your office and eliminates wasted time by allowing you to recruit on the go.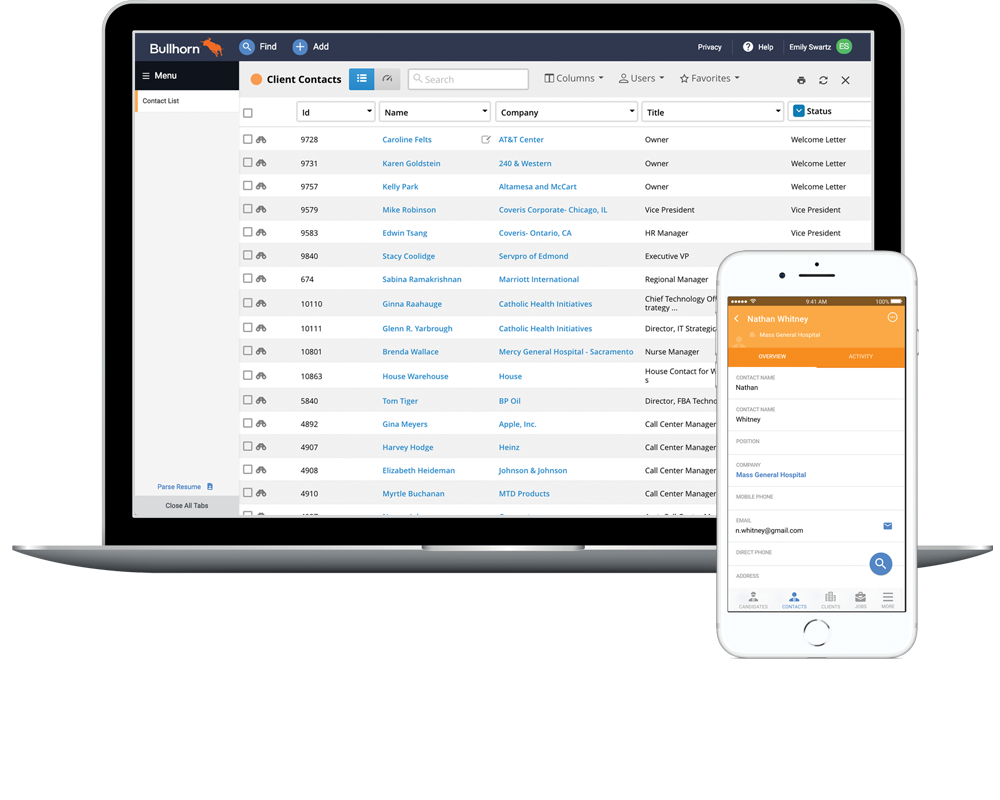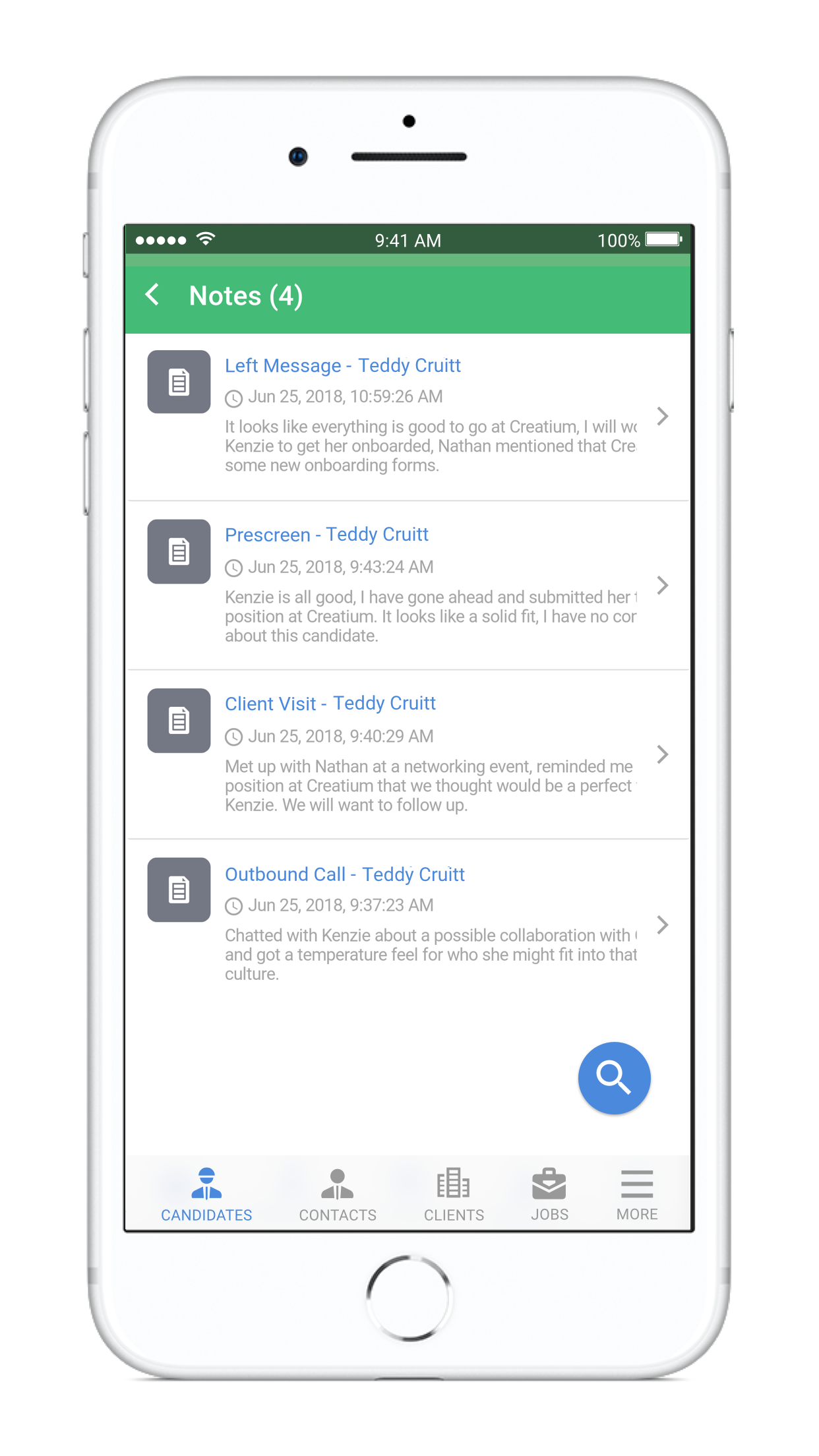 What Makes Bullhorn Mobile Different?
Work the Way You Want to Work
In the minutes before an on-site meeting, recruiters can quickly look up companies and contacts to review notes and open jobs.
After the meeting, Bullhorn Mobile allows users to enter data into the Bullhorn ATS & CRM immediately, helping them capture details that might otherwise be forgotten.
Advanced Mobile Recruiting Functionality
Drive your entire recruiting process through Bullhorn's mobile recruiting app. Bullhorn Mobile is included in all ATS & CRM editions and allows you to:
Browse record lists, including jobs, candidates, companies, and contacts
Add and edit contacts, companies, internal submissions, and jobs
View an overview and any activity on each record
Call, text, or email a candidate or contact
Use Faster Find to quickly search and view records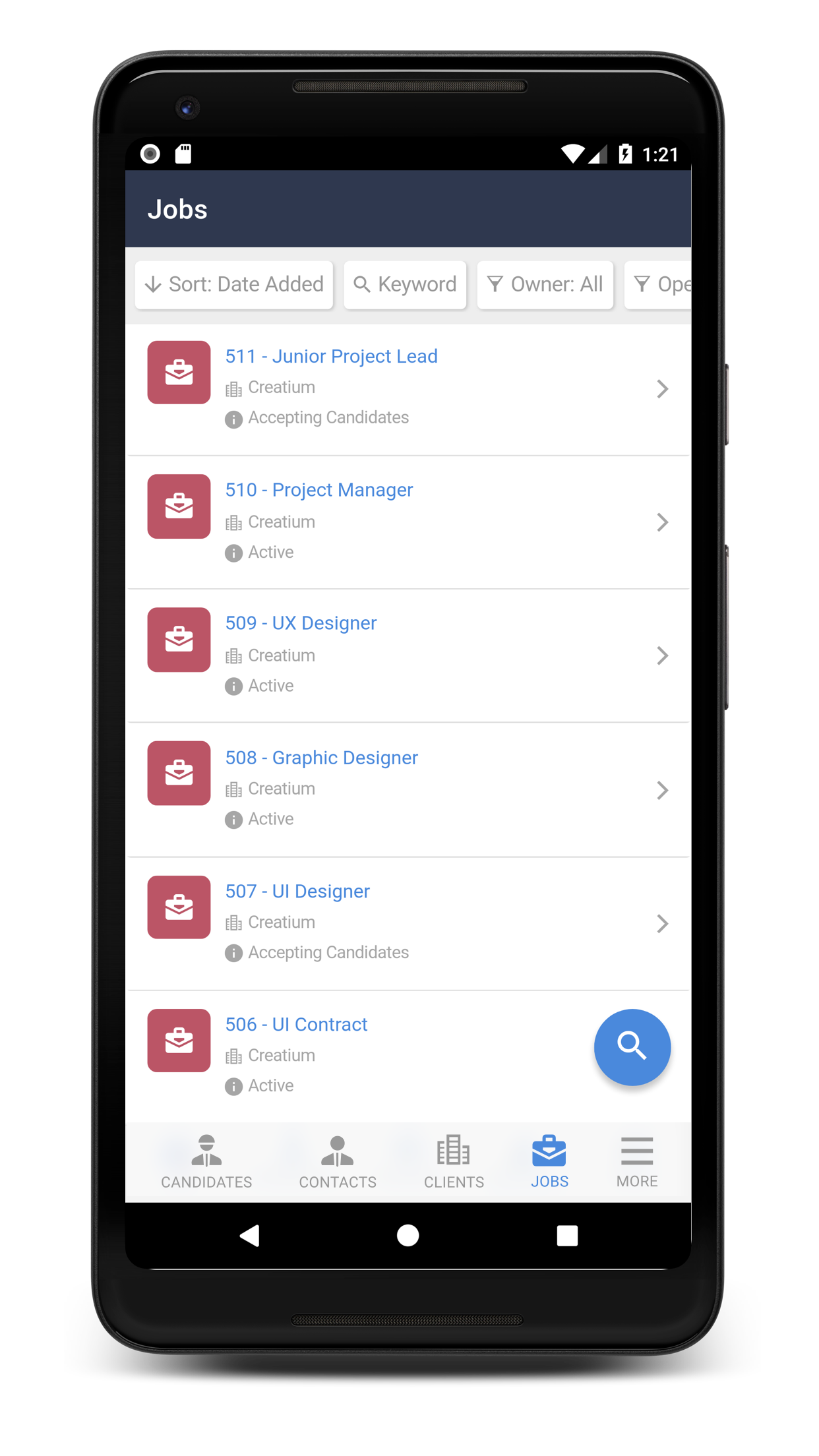 Bullhorn Mobile is available through the Apple App Store and Google Play Store.