Here's Why You'll Love The Integration
No More Switching Back and Forth
Quickly see LinkedIn profiles on Bullhorn records, and while in Recruiter, be alerted if the profile already exists in Bullhorn.
More Visibility Into Candidate Engagement
Easily review InMails and LinkedIn Notes while on a Bullhorn Candidate record, and while in Recruiter, see what their Bullhorn Submission Status and History is.
Source on LinkedIn More Effectively
Filter your Recruiter searches to focus on candidates that are already in Bullhorn, and for those that aren't, add them into Bullhorn and submit them to a job with one click.
Enhanced Profile Widget
In Bullhorn, quickly view up-to-date LinkedIn profiles from a Candidate record or slideout.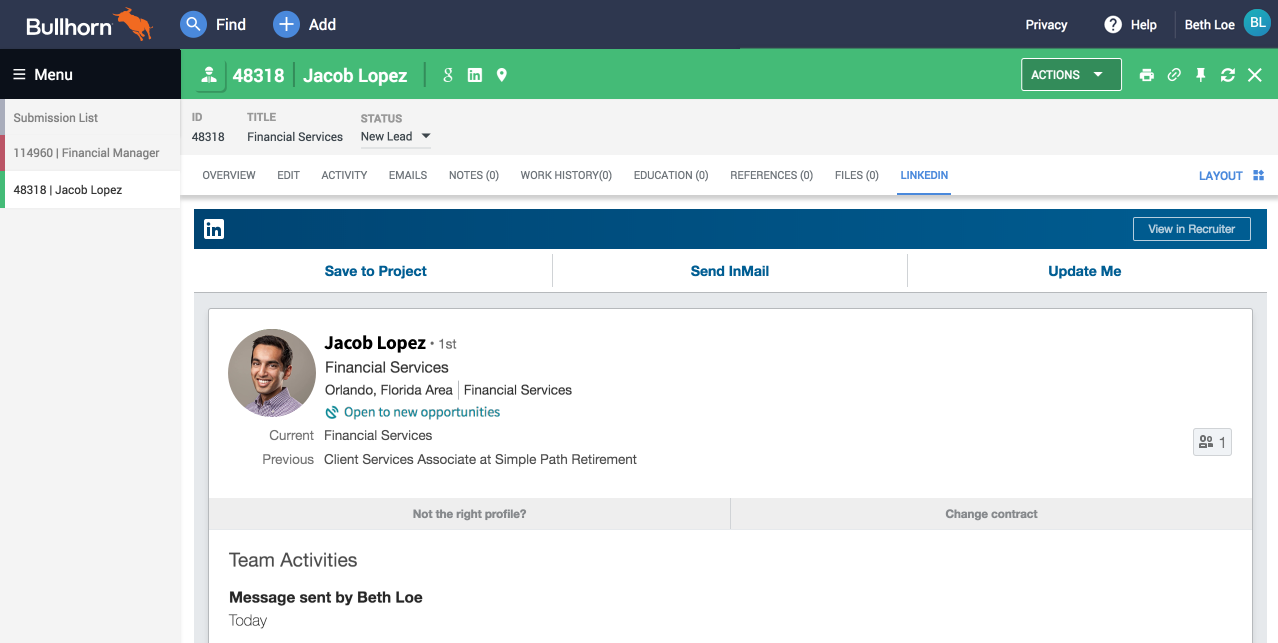 In-Bullhorn Indicator
In Recruiter, automatically see which candidates are in Bullhorn, as well as submission status and history.
Synced InMail and Notes
LinkedIn Inmails and Notes are automatically added as Bullhorn Notes so everyone has visibility into recent engagements.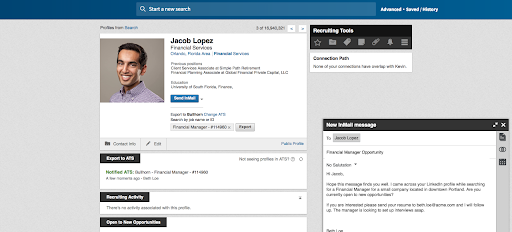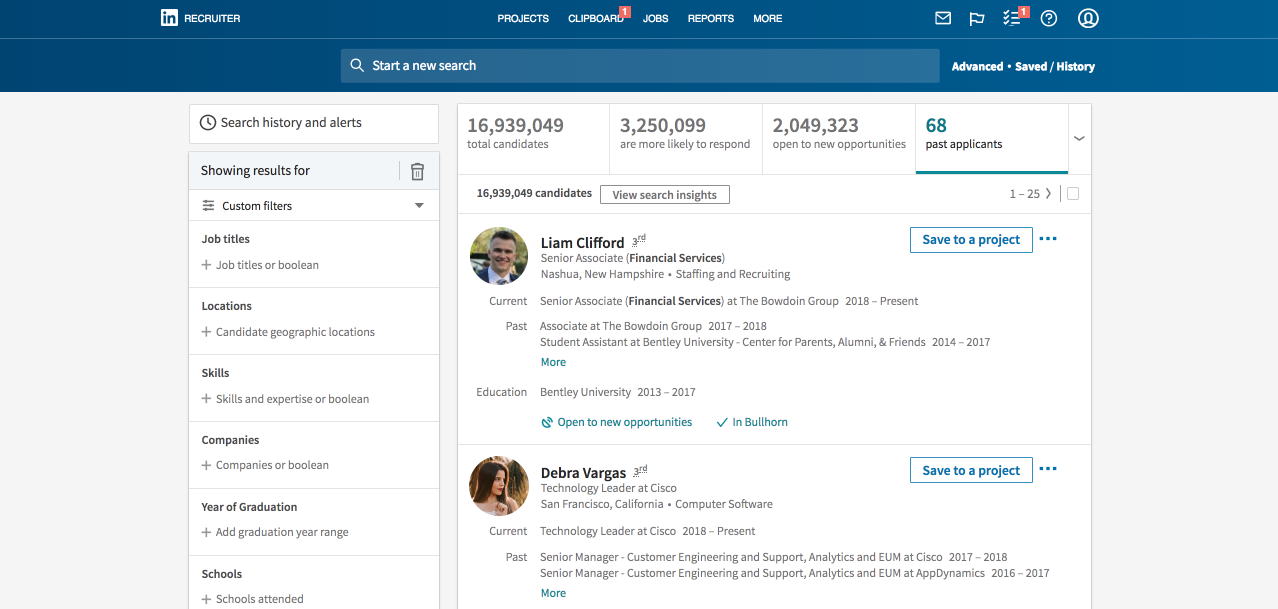 Past Applicant Spotlight
Filter your LinkedIn Recruiter searches to focus on candidates already in Bullhorn.
1-Click Export
Submit candidates to a Bullhorn job with one click from the LinkedIn profile.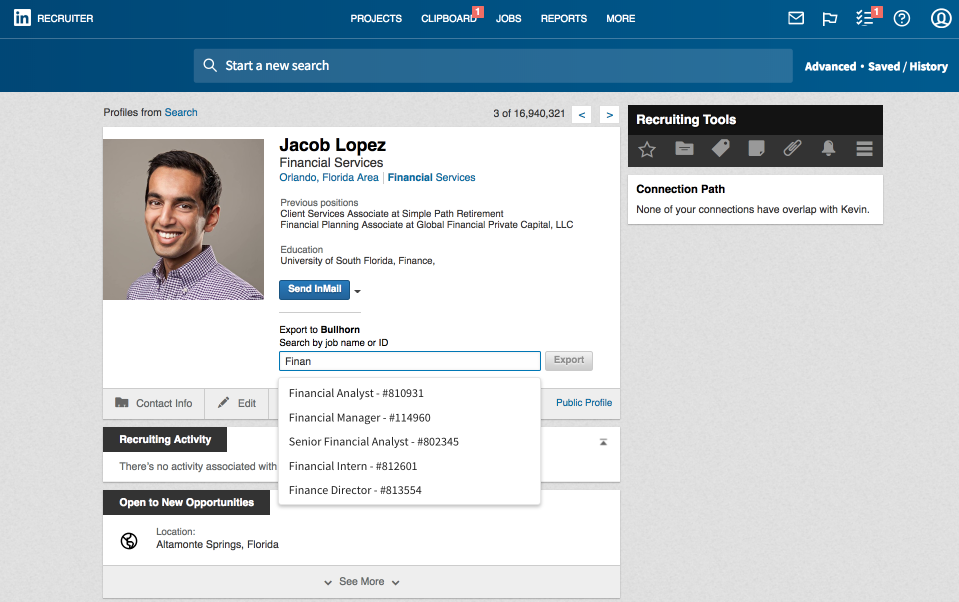 How Does the Integration Work?
This integration uses Bullhorn APIs to pass data back and forth between the ATS and LinkedIn Recruiter. Bullhorn sends a subset of Job, Candidate, and Submission data that make it possible for you to take advantage of the great features above.
For more information on the details of the integration, please reach out to your Bullhorn Account Manager or email sales@bullhorn.com.