5 Key Takeaways from Engage Boston 2019 from TextUs and Herefish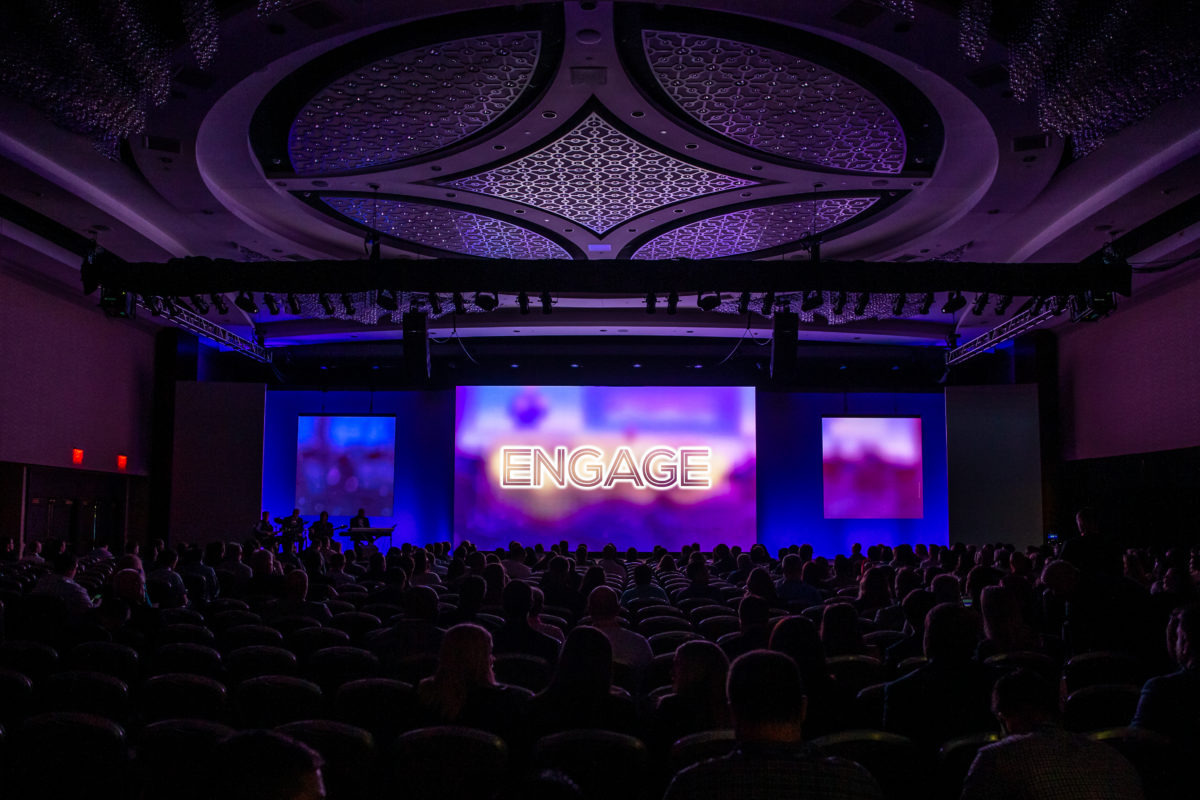 The TextUs and Herefish teams always look forward to Engage in Boston. Last month, we joined 1000 other attendees to delve into how the industry is changing, how firms are differentiating in a tight market, and what the future holds for the industry. 
Engage 2019 brought together industry newbies and veterans alike to explore the power of the people in our people industry. 
We know not everyone could make it to the conference, and with such an abundance of roundtables, keynotes, talks, and parties, even attendees might have missed some of the action. So, we got together to summarize some of the most exciting takeaways at this year's Engage.
1) Selecting the right partners for your tech stack can differentiate your staffing firm
Your tech choices don't just impact your recruiting team. More and more, who you partner with, what tools you adopt, and how you build your tech stack all have a direct effect on your candidates. 
"Selecting the right partners for your tech stack can differentiate your brand," said Travis Arnold, CMO and Co-Founder of Herefish. "Bullhorn customers can choose marketplace partners that align with their internal culture and their candidates' needs."
Joe Hooker, Strategic Account Manager at TextUs agreed: "Choosing the right technologies today and for the future can improve candidate-facing processes, provide lasting value, and simply make for a better brand."
Because technology is impacting candidate experience, it's crucial that your entire recruiting team is onboard with your tech strategy. 
"What I picked up at Engage is that recruiter adoption of the tech stack is becoming a key narrative in a firm's success," said Josh Berndt, Director of Enterprise Sales at TextUs. "Firms that emphasize tech-focused training over more traditional development really have a leg up in the space."
2) Texting remains one of the best ways to get ahold of talent
Getting ahold of candidates — and getting back to them increasingly quickly — remains a huge challenge for staffing firms. 
In a world where you can get everything on demand, candidates aren't waiting around for you to call them back. And, chances are, they aren't picking up your calls or answering your emails when you do reach out.
Texting is still the channel that candidates pay most attention to — and the quickest way for staffing firms to cut through the noise.
"Again and again at the conference, we heard from firms who struggle to get ahold of talent," said Berndt. "Texting is hands down the most responsive communication channel for candidates." 
3) Redeployment strategies are critical in a tight market
In a saturated market with low unemployment, the focus is shifting from candidate sourcing to redeployment. When competition is tight and top talent is inundated with attention, making the most of your existing relationships to expand your reach is more important than ever.
Instead of focusing exclusively on sourcing, savvy firms are exploring ways to connect with their existing pool and expand their network through word of mouth.
"Firms are getting more creative with how they capitalize on existing candidates in Bullhorn," said Berndt. "A lot of firms are looking toward automated reputation management and referral software to strengthen connections with current talent." 
"With job boards getting stale and social sourcing becoming increasingly crowded, firms are looking to create more value from the contacts already in Bullhorn," Matthew Begley, Strategic Account Manager at TextUs, said. 
TextUs and Herefish work together to keep you top of mind and continually nurture candidates you've already built relationships with. "Date-based automation and 1:1 text messaging can help firms remain in regular, unobtrusive, meaningful contact with their existing their database," said Arnold. 
4) Automating intelligently is top of mind for everyone
Automation isn't going anywhere and staffing firms are still trying to understand what it means for them and how to stay ahead of the curve. 
"Automation is no longer optional — it's a requirement for many touchpoints throughout the candidate journey," said Jason Heilman, CEO of Herefish. "Manual candidate searching and job matching aren't realistic in an industry that moves as quickly as ours."
Automating rote tasks like resume parsing and data entry gives your recruiters more time to create value.
"The most valuable thing your recruiters can do for you is connect with talent," said Michael Dace, Director of Sales at TextUs. "Thoughtfully automating candidate communication creates time for recruiters to have real conversations." 
5) Robots aren't taking our jobs!
Though the industry increasingly runs on automation, machine learning, and bots, rumors that the robots will replace recruiters are unfounded.
The goal is not to replace recruiters but to take the busywork out of recruiting and help teams focus on what really matters — the candidates. 
"Robots will never be able to take on phone conversations or face to face conversations — which are the most essential part of the candidate journey," said Berndt.
---
Every year, Engage delivers the kind of insights that inspire strategic thinking and connections for our teams and for our partners. We're already looking forward to next year — see you all at Engage 2020 in Austin.
Subscribe to the Staffing Blog
Subscribe for trends, tips, and insights delivered straight to your inbox.