5 Secrets to Building a Great Candidate Experience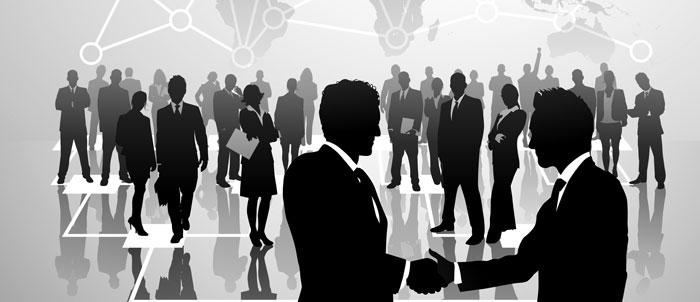 Engage 2017 is just around the corner! To celebrate, we're revisiting some of the most popular sessions from past years that are still relevant for recruiters and staffing professionals today. Katrina Kibben had one of the highest-rated sessions in recent years with this Engage 2015 session on the importance of the candidate experience and is returning to speak at this year's conference. 
See Katrina Speak at Engage 2017!
Ensuring that your candidates have a great experience while applying to job opportunities at your organization takes some effort, but it's vital to keeping them engaged in a rapidly changing market. That's the message Katrina Kibben, Managing Editor at RecruitingDaily, has for recruiters. Kibben outlined the importance of the candidate experience and explained how employers can improve theirs in five steps.
Make Your Job Listings Stand Out
With all of the job boards and listings now available to candidates, it can be hard to make your job listings easy to find, Kibben says. One of the most important things she recommends is the use of multiple keywords to help your job postings appear in more search results, she says.
Other tips:
When you list a job, make sure it has a relevant title and unique job description.
After you list a job, log out from your site and search for your job with terms you think people would use to find it. Does it show up? If not, delete your original posting and rework it to increase visibility.
Research Google Trends to see what kinds of jobs other people are looking for. You may get some insights into how to make yours show up in job seekers' searches.
Get Candidates' Contact Info
Who's visiting your website? Do you even know? Many job seekers leave the average prospective company's website before they even apply for a job, Kibben says, so use opt-in pop-ups to get their email addresses quickly. Also, scale back your interface: internal job application sites tend to have long, extended forms and lots of questions that can actually discourage people from applying.
Overhaul Your Application Process
To determine whether your website offers a good user experience to job seekers, Kibben recommends taking a closer look at a few elements. You'll want to:
Ensure that the actual "apply" call to action is highly visible, in an obvious place, and easy to understand.
Optimize your website so that it's responsive on all devices, displaying the "apply" button legibly whether the viewer is using a desktop, tablet, or mobile phone.
Simplify your application process by following the Rule of 10. The application should take 10 minutes or 10 clicks to complete in order to ensure a good user experience. In addition, streamline it so that someone who isn't especially tech-savvy would still find it easy to apply.
Keep in mind that your job application process is essentially a marketing tool, and consider whether or not the process inspires trust and helps build relationships. A great way to build trust is to send a follow-up email to every candidate who applies. Automation is fine as long as it thanks the candidate for applying and sets expectations for further interactions. Include information about the expected timeline of the hiring process, and if there are any additional steps that applicants need to take on their own, make them clear.
Get Social with Prospective Job Candidates
According to Kibben, employers should use social media to connect with prospective job candidates and keep people informed about available opportunities. One possibility is the creation of a Facebook group for a talent community. This way, you'll have a chance to get to know candidates better while creating an ecosystem where candidates can interact with each other. As you get to know them better, you can recruit each of them more effectively.
Measure Everything
It's impossible to improve your candidate experience if you don't measure efforts and results, Kibben says. But measuring against industry statistics won't give you insights into the kind of work you're doing. Track candidates' digital experience over time to get the clearest picture of what works for your organization.
Some useful metrics include:
Bounce rate. How many times do website visitors leave without interacting or signing up for more information?
Traffic by source. Where do your visitors come from? Are you targeting them properly?
Network growth. Are you gaining social media followers? Who are they?
Average session duration. Use this one to check your success with the Rule of 10. Are people spending less than 10 minutes on applications?
Clicks. What do people tend to click on?
Analytics are key to achieving success in online recruiting. You can make all the tweaks you want to the process, but only checking and rechecking the results of those tweaks will help you build a truly great candidate experience.
Engage is the ideal event for exploring the opportunities and challenges associated with accelerating your business growth in the new relationship economy. You'll learn to build better business relationships and more effectively engaging customers, candidates, and employees. We'll explore the impact of emerging technologies on relationship-based businesses. Now celebrating our 10th year, Engage brings together practitioners and innovative business leaders in B2B services industries including Staffing and Recruiting, SaaS, and Consulting, but is still intimate enough that you'll see some of your favorite staffing friends. 
Subscribe to the Staffing Blog
Subscribe for trends, tips, and insights delivered straight to your inbox.