Bullhorn Tops Capterra's List: Top 20 Most Popular Applicant Tracking Systems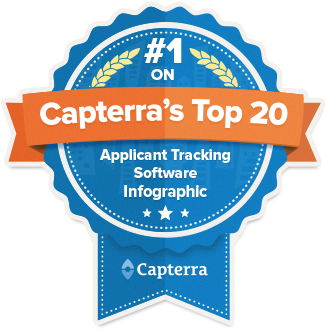 Capterra recently released its Top 20 Most Popular Applicant Tracking Software list and… drumroll, please…. Bullhorn's applicant tracking system once again took the top spot!
Across more than 300 categories, Capterra helps companies find the right software that'll help them meet their business needs. And since 2011, Capterra's been publishing its Top 20 Most Popular Software series.
What's Capterra's Top 20 Most Popular Software Series?
Here's Capterra's take on what their Top 20 Most Popular Software Series is all about:
"The Top 20 Most Popular Software Series is exactly what it sounds like: a report ranking the top vendors in a software market according to the number of customers, users, and social presence. It seeks to answer one of the most common questions software buyers ask when beginning their search, "which is the most popular option?" We chose to rank the top 20, however, because the most popular isn't always the best fit.

Most reports on the market use revenue as a primary metric to determine market share, which gives an advantage to higher-priced software solutions. Our report forgoes revenue data in favor of "people metrics."

Capterra's Most Popular Report is the only report–online or offline–which provides key data points on users and customers, determining market share based on how many people and businesses use the software. In Capterra's experience working with software buyers, this is the true popularity metric buyers want to understand about the market before making a purchase decision. This is real data that we collect from the software vendors themselves."
Ranking Applicant Tracking Software Vendors: Bullhorn Tops the List
Capterra began ranking top applicant tracking system (ATS) vendors in 2015, and Bullhorn's proud to have topped the list two years in a row.
Gordon Burnes, Bullhorn's CMO, said: "We're honored to once again rank first on Capterra's Top 20 Most Popular Applicant Tracking Software list. Our ATS helps users make better decisions, improve sales and recruiter productivity, and manage the entire recruitment and applicant management process from a single, easy-to-use interface. This ranking is a true validation of our strategy to provide critical insight and proactive intelligence into customer relationships, allowing companies to grow faster and create an incredible experience for their customers."
Applicant Tracking Software is critical to any company. In today's competitive job market, professional recruiters can't afford to operate at anything less than optimum efficiency – they need to increase their placements and grow their business. The most successful recruiting professionals understand this and leverage Bullhorn's online ATS to help manage the recruiting and applicant management processes.
Learn more about Bullhorn's applicant tracking system, which once again topped Capterra's list, and check out the infographic featuring Capterra's Top 20 Most Popular Applicant Tracking Software list.
Subscribe to the Staffing Blog
Subscribe for trends, tips, and insights delivered straight to your inbox.