Why Focusing on Customer Success Is the Best Business-Development Strategy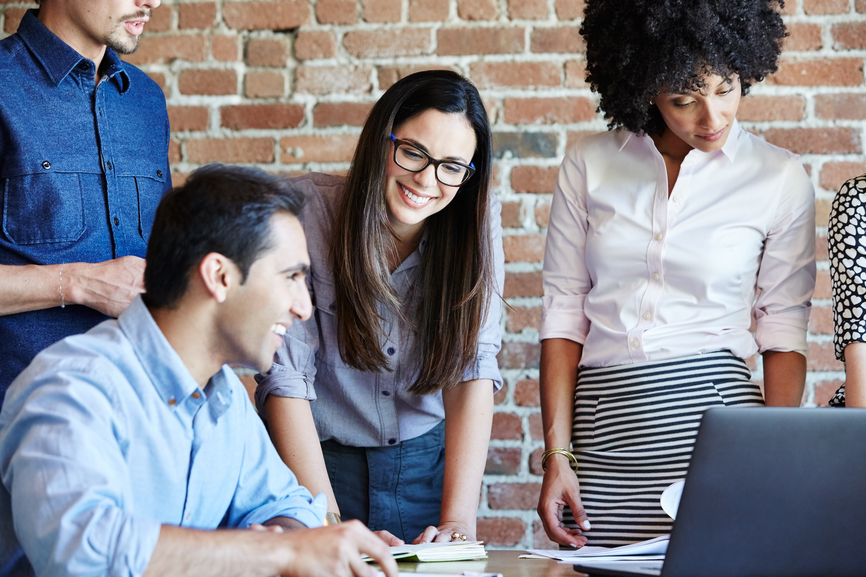 Customer-obsessed.
In marketing and sales, it's the new buzzword, and with good reason. Organizations who understand their prospects before they buy, and continue to obsess over their customer relationships once the initial deal is closed, are better-prepared to develop valuable, long-term partnerships with their customers.
We asked Ryan Estis, a speaker and writer who's spent the past two years researching how some of the world's best brands drive sales, for tips on turning a traditional sales organization into a "customer-obsessed" organization. We've divided his advice into tips for managing two groups: prospective customers and existing customers.
Let's start with your prospective customers. How can you better understand and work with prospects before they've ever bought anything from you?
Maximize Your Relationships with Prospects
Get to know your customer.
Creating the kind of relationships your customers are looking for requires some research first. "If your goal is to sell the way customers want to buy, you need to understand your customer," Estis says. "Leverage customer feedback and data. Conduct focus groups and meetings with prospective buyers in your target demographic. Be open to surprises that challenge the status quo and build the next iteration of your go-to-market strategy in partnership with your best customers."
"The customer is king," he says. "Sales and customer success organizations that focus on their customers, listening to customers' stories, and digging into customer data, will be better prepared to meet customers' evolving needs."
Ask questions. Listen. Instead of jumping into a sales pitch, spend time learning everything you can about your customer's business. Look for creative solutions and ideas to help your customers succeed.
Customize everything.
In his new ebook, Adapt and Thrive: How Sales Leaders Can Prepare to Win in a 2020 World, Estis draws a line between the "old way" of approaching sales and the new way: "The old way to approach a client meeting was to bring all available information, and when something came up, dig through the information to find something relevant. The new way is to come prepared with customized information that matches the client's needs." His research shows that the most successful customer-focused organizations focus on long-term relationships — meeting clients' long-term needs instead of closing the quick sale.
In his research, he found that top performers (like the ones he interviewed at the investment management company Vanguard) are coming to client meetings with custom solutions to show the client that "I thought about you in advance. You're important to me."
Customization is hard work, and it requires preparation, Estis says. "The bottom line: Top producers out-prepare their competition. They're up to speed on not only their business, but the competitive landscape and — this is important — the customer's business."
That constant preparation is one element of "branding the customer experience," a relentless dedication to customizing and maximizing every single customer touchpoint.
One of his favorite examples of an organization that has customized its sales strategy for the customer: the NBA's Sacramento Kings. He recently interviewed Phil Horn, the head of ticket sales for the Kings. Horn led his team through a massive transformation, after he realized that they weren't selling the way buyers want to buy. "The conventional sales wisdom is based on dialing for dollars. You bang out 100 cold calls a day — that's how most people get started in sales. That's how I started. But that's not how buyers want to buy today. We looked at the data and saw that cold calls were inefficient. We said, let's sell to buyers the way they want to buy."
For the Kings, customization has meant exploring new tools and processes to sell the way buyers (both new buyers and existing customers) want to buy — by investing in new ways to understand their existing customers, thinking creatively about selling on LinkedIn, collaborating as a team to share ideas, and using email marketing in smarter, more personalized ways. B2B companies can take a page from this B2C playbook by digging into customer analytics to understand how customers want to learn about your product and meeting them where they are.
Maximize Your Relationships with Existing Customers
Once you've closed the sale, another big opportunity awaits: better understanding your existing clients to maximize those relationships over the long term.
Consider these stats from Harvard Business Review:
Depending on which study you believe, and what industry you're in, acquiring a new customer is anywhere from five to 25 times more expensive than retaining an existing one. … If you're not convinced that retaining customers is so valuable, consider research done by Frederick Reichheld of Bain & Company (the inventor of the net promoter score) that shows increasing customer retention rates by 5% increases profits by 25% to 95%.
Here are two ways to make sure your customer-obsessed organization is meeting existing customers where they are.
Align your employees' goals with the customers' goals.
Too often, our goals for client relationships reflect our own needs and accomplishments: hitting quota, meeting internal revenue or upsell goals, earning renewals. Financial rewards and public recognition are important motivators for customer success teams, but smart leaders are figuring out new ways to align employee motivation and customer satisfaction. Make sure employees' incentives are tied not just to outcomes that benefit the business, but to positive customer outcomes.
Your top-performing employees will get on board, Estis says. "Top performers know that customer success is the ultimate catalyst for driving growth. They ask themselves: 'How am I helping someone else achieve what they want?' "
One way customer outcomes drive growth: referrals. Estis says he's seen in his own business that increasing recommendations from existing customers is the most effective way to drive more sales. "My entire business is built on relationships, reputation, and referrals," he says.
His tip for leaders who want to build their success on the same foundation: "Approach every day with one goal: to create brand evangelists who want to tell everyone they know about the great experience and outcomes you delivered."
Deliver on your promises, plus more.
Customers become brand evangelists when they feel taken care of, respected, and served. If you can deliver on your promises plus 10 percent more, Estis says, your customer relationships will start to pay you back.
Consider how you could deliver more to your existing customers. A few ideas:
Be a teacher. Look for ways you can help your customer grow and learn. If you don't feel like you have anything to offer, start reading and learning more about your industry and your customer's business.
Grow with your customer. Is your customer looking for a new solution or service? Do they need help to meet their customers' needs? Find ways to help your customer get there.
Stay creative. The customer landscape is changing fast. We're all scrambling to keep up with the steady flow of new information and change. The best relationship managers will get creative to keep meeting (and staying ahead of) customers' needs. Top performers seek out new information and come up with out-of-the-box solutions to customers' problems, even if that means proposing something that's never been done at the organization or working across department lines to deliver results for the customer.
How could you lead your team to become more customer-obsessed? How could you focus more on your customer to drive better outcomes for everyone? How could you zero in on what your customers want, and find new ways to help them?
Learn how Bullhorn Pulse gives you the customer insights you need to build relationships.
Subscribe to the Staffing Blog
Subscribe for trends, tips, and insights delivered straight to your inbox.