How an Integrated Recruiting Platform Can Transform Your Business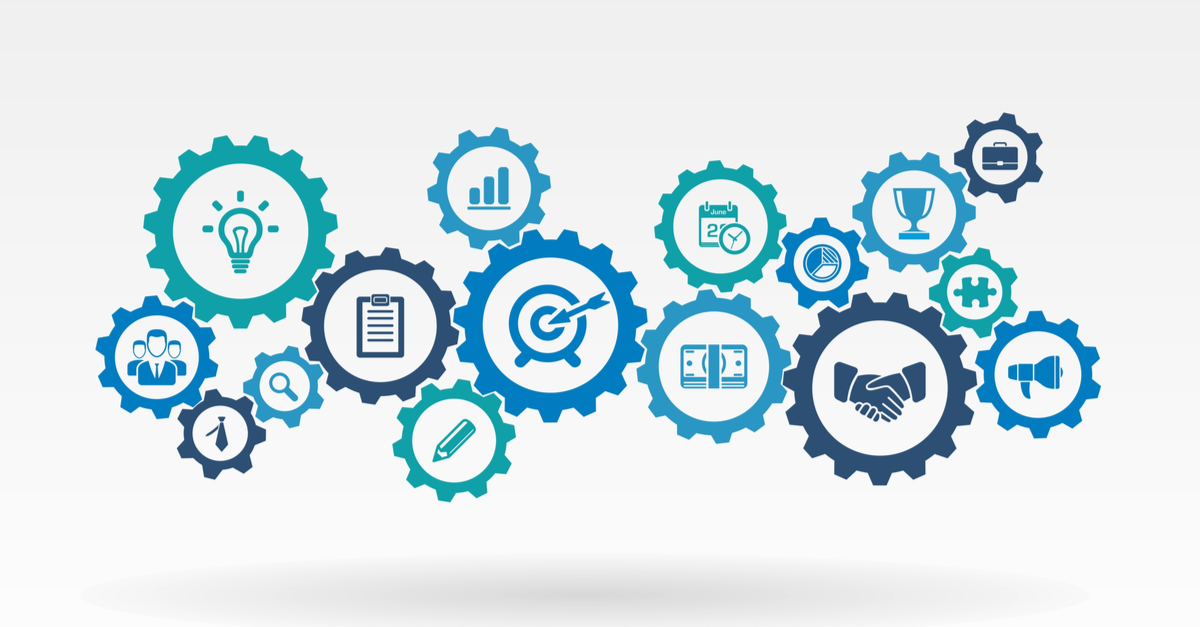 In the not so distant past, organizations proudly deployed the applications needed to run their business on massively fault-tolerant "big iron" computer systems designed to process instructions quickly while operating on huge pools of data stored close by. The applications performed a specific set of tasks pretty well and, in fact, many of these systems are still in use today, powering financial institutions, manufacturing plants, and air traffic control systems to offer few examples.  
However, there's a problem. The CIOs overseeing the maintenance and daily operation of these applications running on expensive hardware in complex data center environments often feel completely trapped. The inflexible, monolithic nature of their custom-built applications that demand high-performance infrastructure leads to tremendous challenges integrating with outside software, modifying to meet changing business requirements, and taking advantage of advances in technology.
In stark contrast, rapid advances in cloud computing over the last five years have fundamentally changed the way applications are developed and deployed around the globe.  Today's cloud-native business applications – like Bullhorn – were designed from the ground up to be run in the cloud and delivered as a service.  Agile software development techniques, virtualization technologies, and microservices architectures represent the new way to build flexible software platforms that deliver a whole new world of opportunity for businesses that understand the power of cloud-native.
The front office component of Bullhorn illustrates the transformative impact that a cloud-native SaaS offering can have when delivered to the staffing and recruiting industry.  But many staffing organizations are then 'swiveling' to additional disparate systems to collect onboarding documents, oversee rates and compliance, capture time and expense, and manage billing/invoicing. Systems aren't in sync and hours are spent compiling data to try to understand the business, create projections, and make thoughtful decisions.
These disparate systems – including both middle and back-office functionality – are critical to the agency, not only to manage their employee and client relationships but to gain insight into the overall operations of the business.
Bullhorn One seamlessly ties together the front office, the middle office, and back office to create a frictionless integrated recruiting platform. allowing staffing companies to manage and engage their workforce from registration through placement.  Firms can deploy an integrated solution as the central hub for their business operations and a unified system of record for applicant data, client information, operational workflows, and metrics.
Much of the power of Bullhorn One resides in the Pay & Bill functionalities where extensibility and depth of the Bullhorn platform pay the greatest dividends.  These functions provide recruiting companies with a new level of payment and billing flexibility. Bullhorn's Pay & Bill solutions address complex contract and rate management, time/expense capture, processing and approvals, and invoicing as well as cash application.  As a true front-to-back offering, it will connect Bullhorn's incredibly configurable ATS & CRM platform with your payroll system and general ledger system of choice, offering a complete and seamless solution.
As I work with customers and prospects to understand the business impact Bullhorn One offers, it is gratifying to see how the solution will unify business processes spanning the complete recruiting lifecycle into a single, streamlined workflow "from intake to invoice."   On this integrated recruiting platform, information is so readily available that recruiters can identify their most profitable clients, automation prevents pay/bill mistakes common with antiquated swivel-chair processes, and open APIs allow Bullhorn One to integrate with virtually any outside system to inspire the creativity that builds competitive advantage.  The whole company "Runs as One" since every organization in the company is woven into the Bullhorn One platform.
The transformation in operations that Bullhorn One offers is incredibly impactful to the users, but the true ad hoc reporting and data-driven insights enabled by the platform tell the full story. With data finally unlocked, Bullhorn One reporting empowers you to discover new insights across your key accounts and explore metrics in real-time so you can make smarter decisions to guide and grow the business. 
With an integrated recruiting platform, accurate information, and operational data available for automated reporting, firms can focus on the relationships and strategy and know that with agile development our solution is getting better every day.  Together we can unite your business and manage the process from 'intake to invoice'.  
---
With Bullhorn your firm will Run as One team. One Truth. One Platform. Learn more here.

Subscribe to the Staffing Blog
Subscribe for trends, tips, and insights delivered straight to your inbox.