6 Recruiting Resolutions That Technology Can Help You Achieve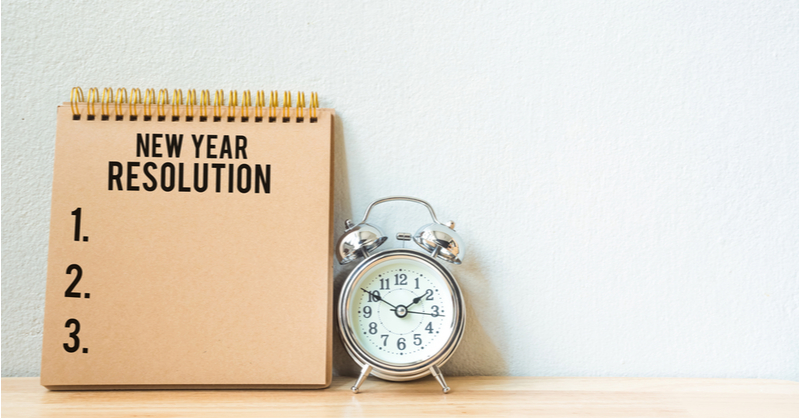 It's once again the time of year to evaluate yourself and your business to see where improvements can be made. Sometimes this involves continuing down the path of good practices, but it often requires a little more to accomplish a goal or make improvements where needed.
There's never been a better year than 2021 to look at things in a different light and implement outside the box thinking to solve recruiting hurdles. Here's our list of six resolutions you should consider:
Improve speed to hire
One surefire way to improve speed to hire is through quicker sourcing. Using semantic search technology, DaXtra Search Nexus searches over your Bullhorn database and external sources all at one time, pulling in and ranking the most relevant candidates for your review.
This powerful search and match solution uses natural language processing to match the most relevant candidates to your open jobs. It intuitively filters, ranks, and shortlists them for you, based on the context of their experience and skills. All this happens within the Bullhorn environment, and your speed to hire is drastically improved through automated candidate ranking and single-acting shortlisting.
Remove bias
Reducing the impact of unconscious bias in the hiring process is an attainable goal through advanced recruiting technologies.
The AI-based candidate sourcing technology in DaXtra Search Nexus focuses and ranks candidates using their skills and experience rather than bias-creating factors such as name, education, demographic location, and affiliations. This drastically reduces time to shortlist the very best candidates based on their skill level rather than other factors.
Being able to strip away identifiable characteristics from a resume to allow for blind hiring can be achieved through DaXtra Styler, the resume anonymizer and branding solution. By removing name, education, dates, personal interests, and affiliations, along with any other criteria that might identify a candidate's ethnic background or gender, this solution allows you to focus on the candidate's skills and experience instead of factors that can lead to biased decisions.
Improve candidate experience
Candidate experience has been identified as an area of improvement all recruiters should be focusing on, with the goal being converting more top talent and capturing passive candidates.
Offering a fast and user-friendly way to apply online, Apply & Match can increase your application completion rate by up to 400%. You'll provide a better candidate experience with this widget that is fully integrated within your website forms or careers portal. By auto-populating application forms with resume information, candidates are more likely to complete applications. Their data is then instantly uploaded into your Bullhorn database. From there, it automatically matches your most relevant jobs to the candidate for them to review and select when they apply.
Acquire and retain better data
Data continues to be of utmost importance for recruiters going into 2021. With it comes the importance of clean data, data integrity, and leveraging the candidate data within your Bullhorn database. Our automated workflow solution, DaXtra Capture, updates,  and loads candidate data into Bullhorn from all monitored sources of incoming resumes.
Clean, manageable legacy data is also necessary. Automatically enhancing existing candidate profiles with rich structured data, DaXtra Capture builds value within your Bullhorn database with clean and searchable data.
Build your tech stack
Choosing the right tools for your Bullhorn technology stack is crucial to stay competitive in 2021. Choosing which processes to automate is often a challenge. Consider which technologies work well together. And a well-founded Bullhorn partnership is worthy of consideration.
As one of the first Bullhorn Marketplace partners, DaXtra has a solid history of working with Bullhorn to help its customers grow their businesses. DaXtra Capture and DaXtra Search Nexus have track records of being incredibly seamless integrations that enhance many functions within Bullhorn. DaXtra has also built out partnerships with several Bullhorn Marketplace partners to help recruiters streamline and automate a series of processes.
Often the "secret sauce" in sourcing workflows, DaXtra solutions search, match, and shortlist candidates for candidate engagement solutions like texting, click-to-call, and SMS messaging, working with solutions like Herefish by Bullhorn and TextUs.
Work smarter, not harder
Lately, we've seen more recruiters buying the whole suite of DaXtra products and existing customers expanding their technology workflows to include more of the DaXtra suite. Why? Because our products work so well together within the Bullhorn platform and improve the recruitment process exponentially by increasing efficiencies and productivity. We're incredibly proud of our partnership with Bullhorn.
DaXtra automates your whole sourcing, loading, and searching process using machine learning technologies. You can save time, boost productivity, and realize efficiencies through the automation workflow that underpins the DaXtra product suite.
Recruiting has encountered many complications in the last year. Leaner teams who work remotely present challenges that can be improved through automation technology. Implementing a plan, including some form of recruiting process automation, is crucial to stay competitive and take your business to the next level.
For more information on DaXtra solutions and how they work within the Bullhorn environment, please visit the Bullhorn Marketplace.
---

Subscribe to the Customer Blog
Subscribe for trends, tips, and insights delivered straight to your inbox.