Building Your Tech Stack: Stress-Free Recruiting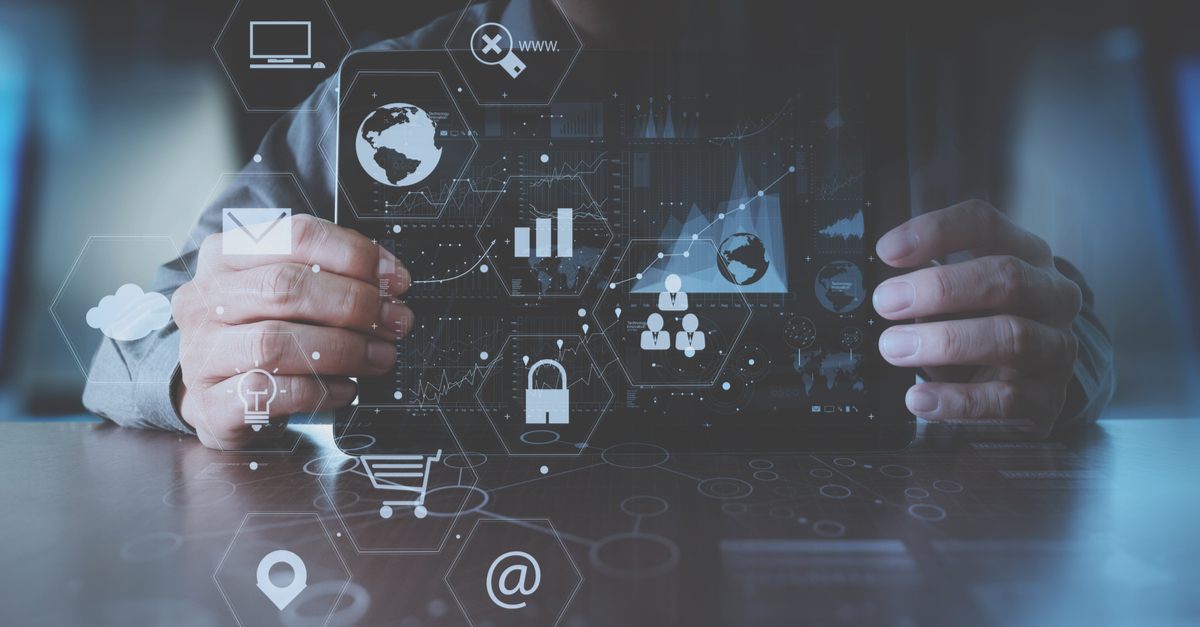 In this series, we're capturing highlights from a recent webinar in which recruitment leaders discussed their strategies for building the tech stacks that power their businesses. To read part 1, which covers the process of building a tech stack, click here.
---
What are some of the top considerations that recruitment leaders are making when buying and adopting new technologies? Brian Cunningham of Allen Recruitment recently came together with leaders from Corporate Brokers and Searchability to talk about just that. You can check out the full conversation here or read some of the highlights from Allen Recruitment's story below. 
As Managing Director, Brian's goal for Allen Recruitment's tech stack is to ensure that his recruiters are focusing on the activities that they're great at, including catching up with candidates, engaging candidates, and creating new business opportunities. He doesn't want them in the weeds, manually entering data, or being taskmasters. He wants to create "stress-free recruiting" where the team can stay focused on their goals, trusting that every activity is tracked in Bullhorn, because, as Brian says, "if it's not in Bullhorn, it didn't happen". 
Outcome-Based Recruiting 
Brian leverages technology to create things like "warm fuzzy leads", and has worked hard to develop an "outcome-based" recruiting strategy. He no longer measures his recruiters by the number of calls they make or the number of messages they leave, but by the number of CVs they send out to clients. 
When a new job is released, Bullhorn VMS Sync picks it right up and pushes it into Bullhorn, removing any manual burden from recruiters. Jobs are posted from Bullhorn via Broadbean's multi-poster, casting a broader net, and allowing account managers to post jobs in one-click. 
Using a combination of SourceBreaker and Daxtra Search, Allen has eased the burden of finding "the best" candidate for a job. SourceBreaker offers a more automated approach to Boolean searches, and Daxtra Search queries across multiple places, including Bullhorn, making it much easier for recruiters to match and narrow down their candidate pools.
Once the recruiter has seamlessly created a shortlist of candidates for a job, they can take that shortlist into Herefish and set up automated TextUs campaigns, making these communications as personalized as they'd like. Recruiters can even include a Calendly link in their initial texts so that they "come in in the morning and their diary is full of candidates that want to talk to them", Brian explains. Not only does this create a better candidate experience, but it also creates a better work environment for recruiters. 
AwesomeDocs by Kyloe parses CVs and produces a cover page during the candidate submission stage and creates contracts during the hiring stage. And, "if it's not in a Bullhorn field, it doesn't go in [to the CV, cover page, or contract]."
To manage and measure recruiter outcomes, and to develop a strategy for recruiter activity, Brian uses InsightSquared. He says, "We think of numbers in two ways. The number tells you the volume of what was done, the ratio tells you the quality of what was done. You can send 20 CVs, but if you don't get 10 interviews, they weren't good CVs."
From that perspective, it's completely turned things around for us from being outbound cold calling to suddenly it's a warm fuzzy lead - which is a much nicer environment for recruiters but also for candidates.
Brian Cunningham
Allen Recruitment
Investing In Outcome Centric Technologies
Before investing in new technology, Allen identifies a gap, activities that are taking longer than they should, or the recruiter's pain points. 
Brian stresses the importance of knowing what you want to get to when selecting a technology solution for your business. You can find "shiny and new", but it doesn't always translate into results. He also encourages his recruiters and account managers to bring the problems and potential solutions to him to increase adoption and buy-in. 
Key Takeaways
By taking some of the burdensome, time-intensive processes off of your recruiters' plates, you're opening the door to new and improved candidate experiences in addition to a better working environment for your teams.

As Brian says, "If it's not in Bullhorn, it didn't happen". To make the most of your Bullhorn investment, you must take the time to determine the activities (and outcomes) that are most important to your business and choose the technologies that will get you there. 
---
For more on building an integrated tech stack, check out our piece What's In Your Tech Stack?. 
Subscribe to the Customer Blog
Subscribe for trends, tips, and insights delivered straight to your inbox.