Wait, Did Bullhorn Change the Name of Some of Its Products?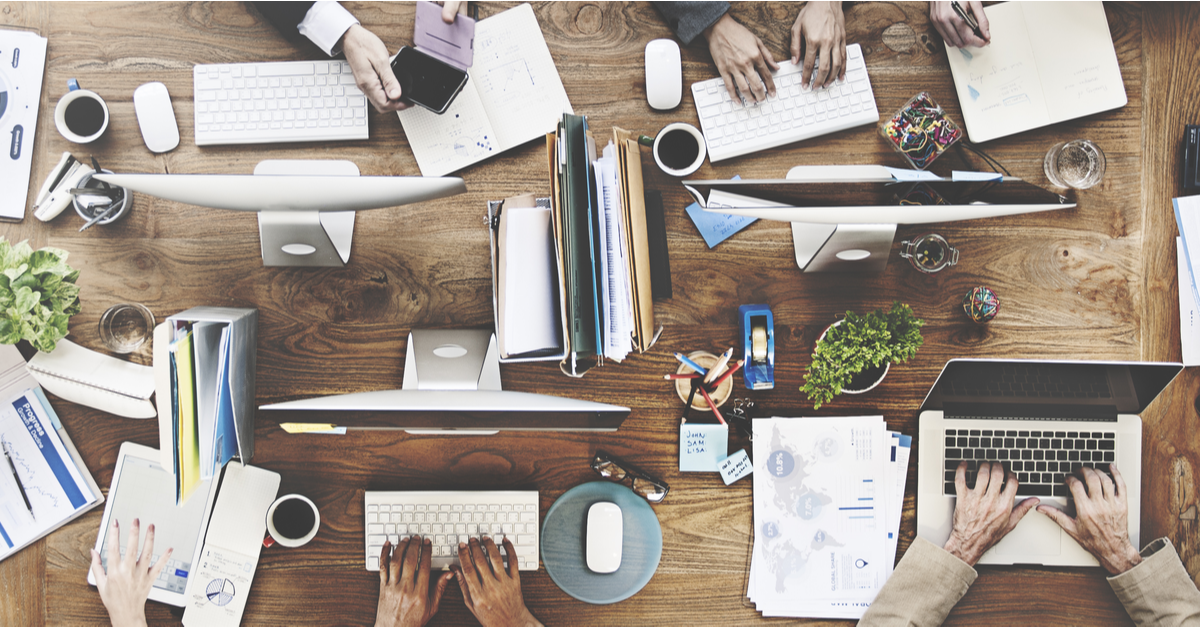 Sure did!
Over the past few months, you may have noticed that Bullhorn has changed the name of a few Bullhorn products. 
Why?
TL;DR (Too Long, Didn't Read) We updated product names to make it easier for customers to understand what the products do and why it would be valuable to them.
As many of you know, over the past 2.5 years, Bullhorn has acquired a bunch (8!) of great companies with products (13+) that either extend Bullhorn's solution offering right away or accelerate our ability to deliver our long-term product roadmap and vision.
One of those acquisitions was a company called Peoplenet, which actively sold three products.  For a while, Bullhorn maintained those product names, but over the past few months, we've made the following changes:
Fyre Sync

is now

Bullhorn VMS Sync

Sidebar

is now

Bullhorn Sourcing Accelerator

Peoplenet

is now

Bullhorn Time & Expense
Let's chat about each one in a little more detail.
By the way, change is hard. I've been at Bullhorn for over 6 years and I know that for the next several months, there's a good chance you'll see the old names being used in conversation or pieces of content. It's hard to change old habits, and even harder to change organization-wide! But we're looking forward to the next chapter for each of these products and how they will continue driving value for your business!
Bullhorn VMS Sync
Formerly known as Fyre Sync, Bullhorn VMS Sync is a powerful VMS automation solution built for firms of all sizes, that automates VMS workflows, empowering firms to fill job openings at over 350 of the world's largest companies.

With 70% of large buyers of temporary labor using vendor management systems to manage their contingent workforce, it's essential to have a dedicated VMS strategy. Bullhorn provides a simple way for staffing firms to integrate and automate the entire VMS workflow so you can automate business processes, increase data integrity, and submit and fill jobs faster.
Shifting the time and focus from data entry to relationship building and delivery of great service is what will set us apart in this crowded market space.
Jennifer Shorr
The Jacobson Group
Bullhorn Sourcing Accelerator
Formerly known as Sidebar, this tool enables recruiters to automatically capture candidates and pull them into your ATS. Sourcing Accelerator allows recruiters to capture resumes with a single click, reducing duplicate views by nearly 25% and ultimately cuts down job board costs.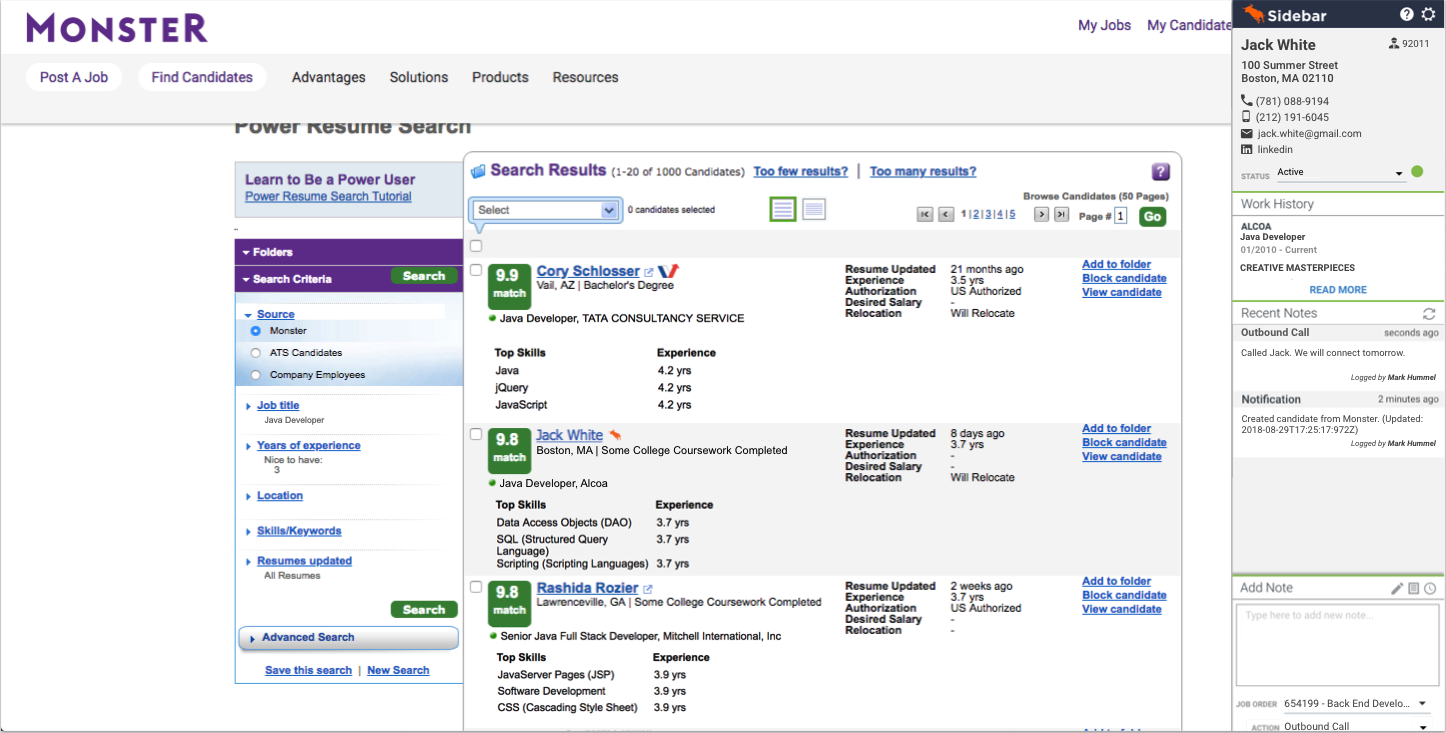 With Bullhorn Sourcing Accelerator, there's no more switching between job board and ATS or using copy/paste to parse a resume. While on a job board, Sourcing Accelerator automatically tells you if that candidate is in Bullhorn and if not, makes it easy to add them directly to the ATS. You can quickly update existing candidate information, add notes or tasks, and take other actions without ever leaving the job board.
Bullhorn Time & Expense
Formerly known as Peoplenet, this robust solution delivers cloud-based time and attendance solutions built for managing today's workforce. With more than 350 leading staffing agencies and companies using this solution, we have the knowledge and expertise to solve all your time management needs.  From time clocks and mobile punch to web entry to VMS time, Bullhorn Time & Expense offers the flexibility needed to match your unique situation. And we make it easy to approve, manage, and interpret the time and expense information after it's captured.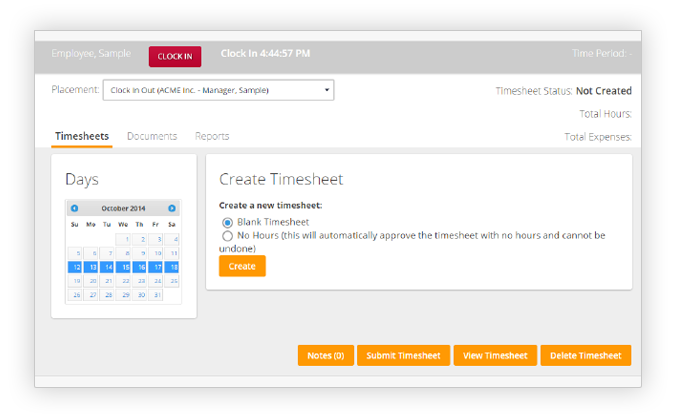 I hope this post made it a little easier to understand 1) what the changes were and 2) why we made them.  As always, if you aren't already benefiting from one of these Bullhorn products and want to learn more, get in touch with your Bullhorn Account Manager!
---

Subscribe to the Customer Blog
Subscribe for trends, tips, and insights delivered straight to your inbox.