Communicate with Your Candidates at Scale with Mya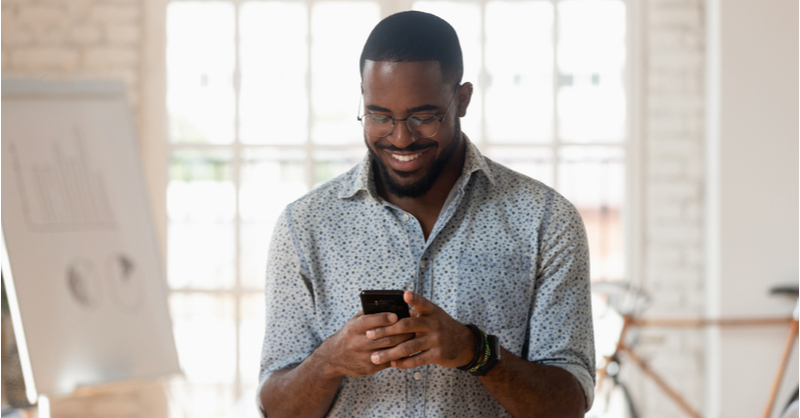 With hiring disruption through the roof right now, recruiter capacity is lower than ever, and applicant interest is higher than ever! Leading staffing firms are looking for ways to increase capacity and build efficiency. One way to achieve these goals is to make more effective use of your candidate database with conversational AI.
Create more capacity with conversational AI
Mya's Outreach functionality can help transform your candidate database into a resource that lets you build a talent pipeline at the drop of a hat. Mya Outreach uses conversational AI to engage your candidates in a targeted, text message-based conversation to determine interest, eligibility, and fit for your open positions.
Communicate directly for specific open requisitions
Most often, your recruiters will be working through a set of requisitions that they are trying to fill – Recruiters can use Mya directly from within their Bullhorn instance to select candidates that match specific requisitions they are currently working, and "send to Mya" for initial engagement.   Having the specific requisition in mind, Mya's conversation will pull from the job's requirements and qualifications when reaching out to and conversing with any of the selected candidates.
As the candidates proceed through the conversation, their availability, their ability to meet the role criteria, and their interest in pursuing the position further are all captured. Statuses are updated immediately in Bullhorn, and qualified candidates are scheduled directly onto the recruiters' calendars.  With Mya, recruiters can now spend their time speaking with qualified, interested, and available candidates right away, without leaving the Bullhorn interface once!
Deploy Mya to refresh your candidate database
With the current environment, candidates' interests, availability, locations, and current job details are constantly changing.  Now more than ever, it's important to deploy an automated process to keep your candidate data up to date and accurate so you can build talent pipelines faster than competitors as demand resumes across the board.
Bullhorn customers with access to Mya for Outreach can now deploy Mya to quickly refresh candidate profiles for specific use cases.  Most often, recruiters tend to use email or Linked InMail to reach out to candidates and either assess interest in a role or request further information.  With outreach for profile refresh, you can assess availability and interest, with higher response rates than email or inMail, without a specific role in mind. Once confirmed, these candidates can either be directly connected to the recruiting team or flagged within Bullhorn for available opportunities.
Deploy AI in less than two weeks
We've created a surge hiring solution based on Mya's Outreach Platform. With this accelerated deployment model, you can get up and running in less than 2 weeks. You will leverage our conversation template library that's been tested with tens of millions of conversations across thousands of jobs. Each conversation has been optimized to ensure it produces the highest possible candidate engagement and completion. If needed, it can also be customized to ensure Mya works for your specific needs.
Moreover, you can independently set up and kick off Mya outreach campaigns directly from the Mya Portal. You can track the progress of your Mya campaigns, adjust and re-run campaigns, and measure the performance using our built-in analytics.
Mya's surge hiring solution helps you extract 100% of the value that exists in your database through outreach campaigns. This surge hiring solution is already being used to support hiring for critical infrastructure positions. For example, one of our clients used Mya to have more than 100,000 conversations with essential workers in a single day. Another one of our clients used Mya Outreach to reach 300-500 candidates in just one week. Over a course of 3-4 weeks, they were able to make almost 100 placements for ICU nurses in New York.
Mya Surge Hiring gives you the flexibility to scale your recruiting outreach, across any job family, and to support hiring in any location regardless of how many recruiters you have or where they are located. It's the perfect solution for your staffing agency to increase your profitability during these challenging economic conditions by augmenting your short-staffed recruiting teams.
The longer we're in a world shaped by COVID-19, the more competitive the staffing market is going to become. Deploying conversational AI with Mya is the way to lead your staffing company through this shifting environment and position yourself as the new market leader when we get to the other side. Join our upcoming panel discussion with Bullhorn CEO Art Papas to learn additional strategies for setting your staffing business up for success.
---

Subscribe to the Customer Blog
Subscribe for trends, tips, and insights delivered straight to your inbox.