Here's How Bullhorn Can Help You Grow Your Staffing Firm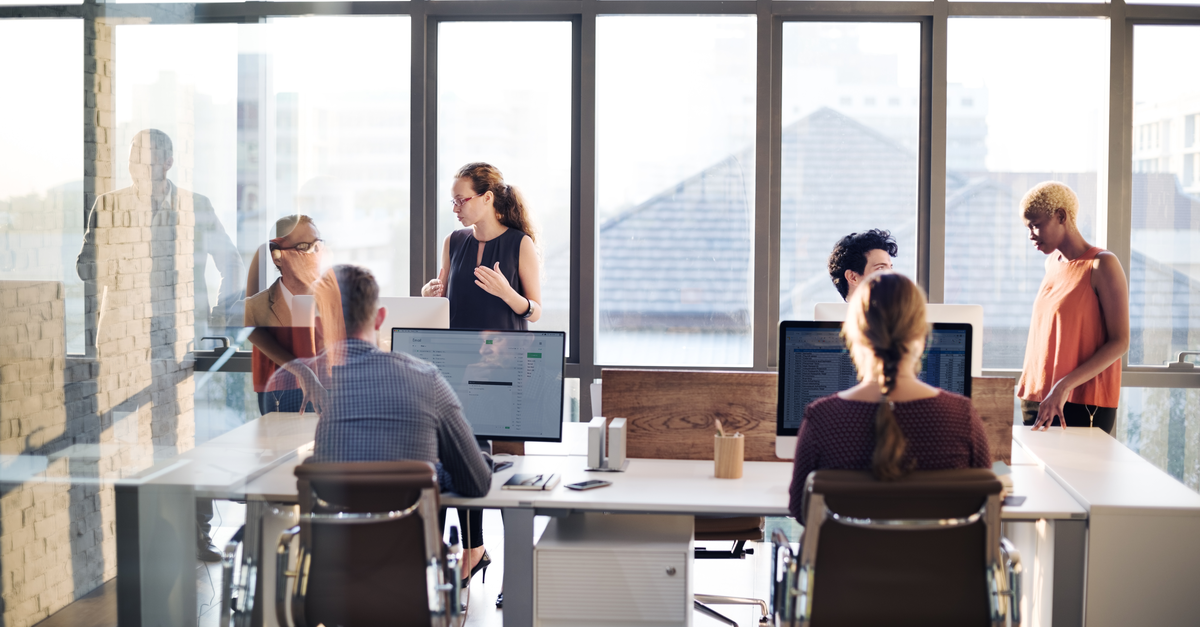 Whether you're branching out into new industries, experiencing high volume in placements, or simply looking for a system that can help facilitate future growth, having the right technology in place is vital. But don't take our word for it: we surveyed hundreds of small staffing firms to find out what triggers a search for new recruiting software and the results came back with an overwhelming majority: growth.
As you grow your staffing firm, there will always be new responsibilities that weren't a prime focus for you before. Naturally, as these responsibilities continue to increase, so will the chances that things could fall through the cracks if you don't have the right process in place to support you each step of the way. 
As a former recruiter myself, I've seen first-hand that every second counts. Just 60 seconds can make or break winning that placement over a competitor. Each client you are working with might be working with four or five other staffing firms to find the right candidate. If you don't have a system that can help you work efficiently to beat out the competition, then you're yesterday's news as far as the client and candidate are concerned. Anything that can help close those gaps is going to help your business run smoother and enable your recruiters to place more candidates and win more business. 
To help overcome these obstacles, Bullhorn has designed a solution specifically for small, growing staffing firms: Bullhorn Growth Edition. This solution combines three of the most essential Bullhorn modules so you can manage each step in the recruiting process from start to finish, all within a single platform. 
So, as a small business reading this you might be wondering what can Bullhorn's Growth Edition do to help me succeed? To help answer that question, we've broken it down for you in three simple ways: 
Streamline operations between recruiting and sales 
While I was working at a split desk, it became extremely evident that it's important to have a cohesive partnership between recruiting and sales. Any extra time spent on explaining a candidate's background or why they're a good fit is time wasted. Even for a full desk recruiter, it's still important to know what's going on and who is speaking with which candidates in order to reduce duplicate efforts, since recruiters are often competing against one another for the best candidates.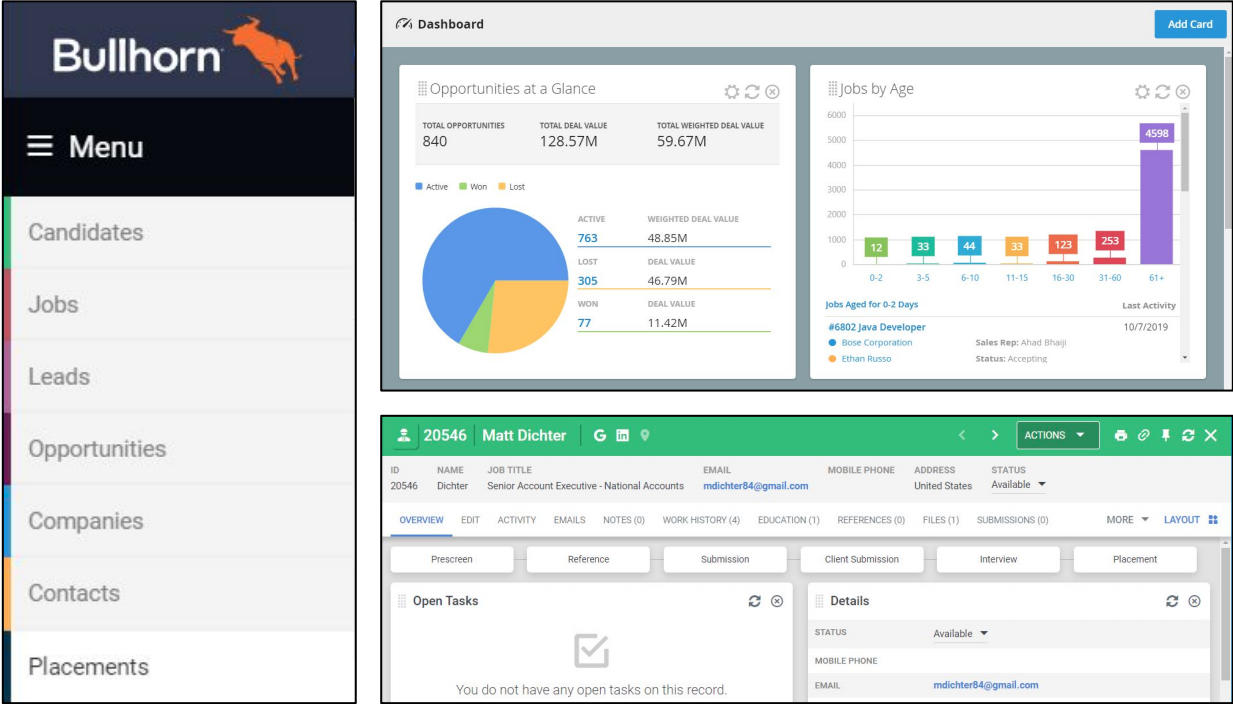 Bullhorn's ATS/CRM, a core component in Growth Edition, provides one singular system where all conversations and notes are recorded and visible for all users gives your team a single source of truth into what's going on. This further helps improve productivity and efficiency across the entire team, both crucial aspects when working to grow your staffing firm.
Improve candidate experience with electronic documentation and time collection 
I've lost candidates before or even during the onboarding process and it is painful. The number of steps that are involved to get to that point – numerous calls, interviews, prepping – only to lose them at that final point due to a cumbersome process can be a hard pill to swallow. 
How about collecting time? One of the most important things to a candidate is ensuring they get paid correctly for the hours they work. This sounds simple, but there's a lot that goes into making sure it happens. First and foremost: their time needs to be logged and approved. If you incorrectly pay someone due to errors in time collection, that could very well be the end of your relationship with that candidate or client.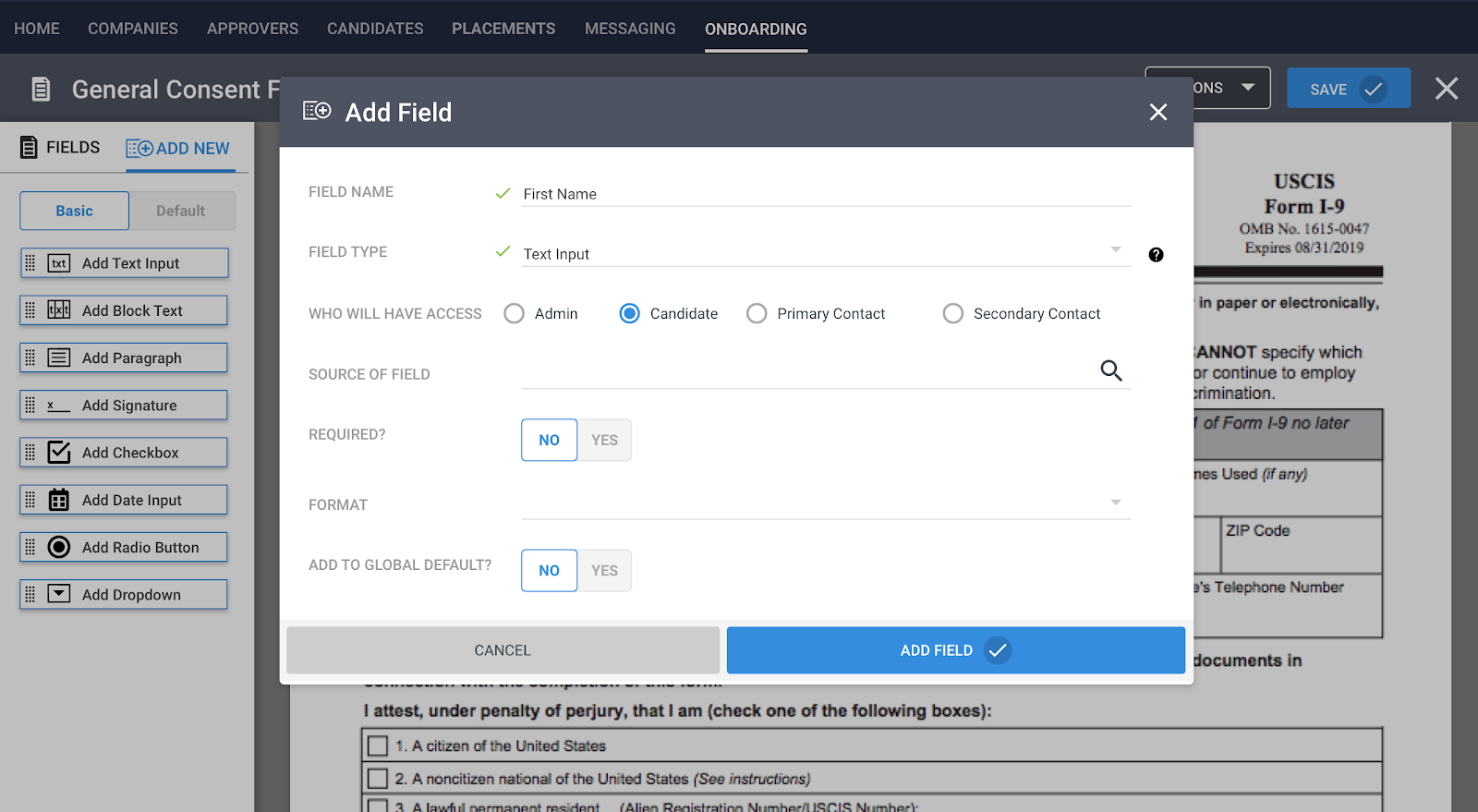 Incorporate technology that enables your team to send paperwork to candidates in just a few clicks and also makes it easy for candidates to send back the documents. With Bullhorn Growth Edition, recruiters can send and receive documents electronically, candidates can log their hours online, and all data can be easily exported to your payroll provider.
Gone are the days of losing candidates to competitors who have a quicker, easier onboarding and time collection process than you do. No more delayed starts due to insufficient paperwork. And no angry villagers coming to adjust their pay. Bullhorn Growth Edition streamlines these key steps in the recruitment process so your team can focus on building relationships and growing your staffing firm.
Easily generate and send invoices to help grow revenue
One of the most important things to a staffing firm is making sure they get paid. If you don't have a system that can automate this process for you, then you're likely doing this manually, which means your team is spending valuable time generating the invoice and playing the waiting game to receive payment. 

With Bullhorn's invoicing functionality inside of Growth Edition, you are able to electronically generate and send all invoices. You can also easily monitor what invoices have been paid in full, partially paid, or not paid at all. No more snail mail and no more questioning which clients still owe money on their invoice. You'll have full visibility and be able to spend less time chasing invoices and more time winning new business. 

---
By using Bullhorn's Growth Edition, you can easily manage each step in the recruitment process from intake to invoice to help you grow your staffing firm. Looking for more information? You can find more details on Bullhorn Growth Edition here. 

Subscribe to the Customer Blog
Subscribe for trends, tips, and insights delivered straight to your inbox.