Webinar Breakdown: Increasing Your Team's Efficiency with Admin Database Cleaning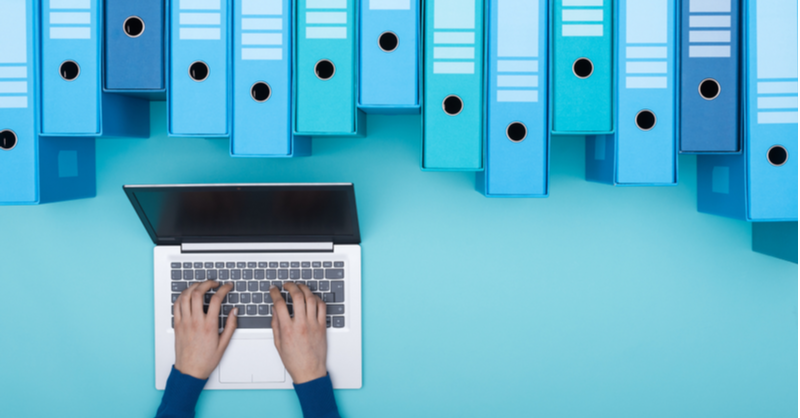 A clean Bullhorn database is a happy Bullhorn database! In this webinar, Senior Trainer Nancy Laabs shares tips on preventing poor data quality, including why you should archive your data, how to clean your database using mass update tools, database maintenance best practices, and how to engage your staff to increase efficiency.
Archiving Data
00:50: When a record is archived, it remains in Bullhorn, but no longer returns in search results. But why would you choose to 'archive' a record rather than delete it? Well, you could have a situation where a candidate has found a full-time job and has asked to be removed from your active list. Here's how to archive a record:
Open Bullhorn and go to the Candidate list.
Click Search and add Additional Criteria of Status > Include All > Active
Add Additional Criteria of Last Note > Before > January 1, 2016
Click Search
Now, you'll see all of your outdate "Active" records. If you want to archive this entire list, do the following:
When ready, select the

Select All

checkbox

From the

Selected

drop-down, click

Change Status
Select Archive

, then

Save
You can then filter the list to view 'Archived' candidates and update their status whenever needed. Please note that archived records do not return in any searches you conduct, including via Find. Here is how you locate archived records:
Click on the Status column and filter by Archive
Select a few records, then open the Selected drop-down
Change Status to Active and Save
You can also do this for companies that have gone out of business:
Open the

Company

list

Check the box next to a company with associated contacts

Selected

>

Change Status

>

Archive

>

Save
When archiving a company, you should also archive the associated Contacts.  It's easy to tell if a Contact's Company is archived by referring to the Details card on the Contact record:
Click on Company name > go to Contacts tab

Click on Contact name > show Details card on Overview 
While the company status may display as Archive, the contact record status may still display as Active. You can click the Status drop-down in order to change the contact record status to Archive.
Using Mass Update Tools to Clean up Data
8:04: You don't always want to archive records because you may want them to still appear in searches. For example, if you haven't done business with a company in a while, you may want to mass update contacts to Passive. Please note, mass updates can only be made by Bullhorn Administrators.

Open Bullhorn and go to the Contact list.

Click Search and add

Additional Criteria

of

Status > Include All > Active

Add

Additional Criteria

of

Last Note > Before > January 1, 2016

Click

Search

Select the

Select All

checkbox

From the

Selected

drop-down, click

Change Status
Select Passive, then Save
General Database Management
10:56: Periodically you may want to find the contacts and candidates without valid email addresses in Bullhorn. Without an email address, you're unable to forward resumes to clients or conduct a mass mailing with candidates about a big project, etc. Here's how to locate records without valid email addresses in Bullhorn:
Open Bullhorn and go to the Contact list. Add the Primary Email column if necessary (terminology may vary)

Click

Search

and add the

Additional Criteria

of

Primary Email / Email 1

>

Exclude

>

@*

Click

Search
Now, you can have a team member track down the correct email addresses for these contacts or archive these records.
For Placement cleanup, we can find candidates whose placements have ended and who should be available for new placements but haven't been updated. Here's how to locate those records:
Open the Placements list and add the

Employment Type

column, if needed

Filter by

Contract 

Add the

Scheduled End

column and

sort

in

Ascending

order
You will now be able to see those placements missing end dates altogether or placements with the oldest end dates at the top of your list. Now, your recruiters can reach out to these candidates to see if they're available for redeployment!
15:48: Cleaning up your Submissions list (sometimes called a "Short" list) encourages clients who were previously passed over to work with you again.
Open the Submissions list and filter the

Job Status

column by

Placed

Filter the

Status

(which we know is the 'Submission' status of the candidate for the particular job) column by any value that indicates the candidate is still in the running, e.g. any interviewing status

Click on one of the jobs in the list, and navigate to the Submissions tab. You'll see a discrepancy between Placement and Interviewing
Navigate back to Submissions list, select your candidate, and from the Selecteddrop-down, click Client Rejected
Recruiters can now follow up with your candidate and potentially submit him or her to another job.
How to Engage Your Staff to Increase Efficiency
18:57: If you have recruiters who aren't entering information completely or correctly in your Bullhorn database, use field hints or descriptions. An example of this would be if your recruiters add a range to the desired salary field rather than a single number.

From the Bullhorn Menu, go to

Admin

>

Field Mappings

Expand

Candidates

and filter on the

Label

column for

salary

Expand the

salary

field

In the

Hint

field, type:

This field should contain a single value, not a range.

Click Save
It's also useful to check the fields currently used on records to make sure they are necessary and remove fields that aren't being used. Having too many required fields can lead to bad data in your system.  If it isn't truly required, then it shouldn't be in Bullhorn. You can remove unnecessary fields by filtering any list by the field you are thinking of deleting. if it's truly blank, then you can hide it! Nancy walks us through this in the Contact list.  If you add the column for Email 3 address, you can easily see that for the most part, this field is empty.
From

Field Mappings

,

expand the

Contact

entity

Filter the

Label

column for

email

Check the

Hidden

box for

email3

and save

Log out and log back into Bullhorn to ensure the changes have updated
Question & Answer
27:09: Question 1: How can I find an archived candidate record in Bullhorn?
28:12: Question 2: We don't have the 'Passive' status for Contacts? How can we add that to Bullhorn?
To explore more information on database maintenance, visit our Bullhorn Help.
---

Subscribe to the Customer Blog
Subscribe for trends, tips, and insights delivered straight to your inbox.