Marketplace Musings: Integrated Communications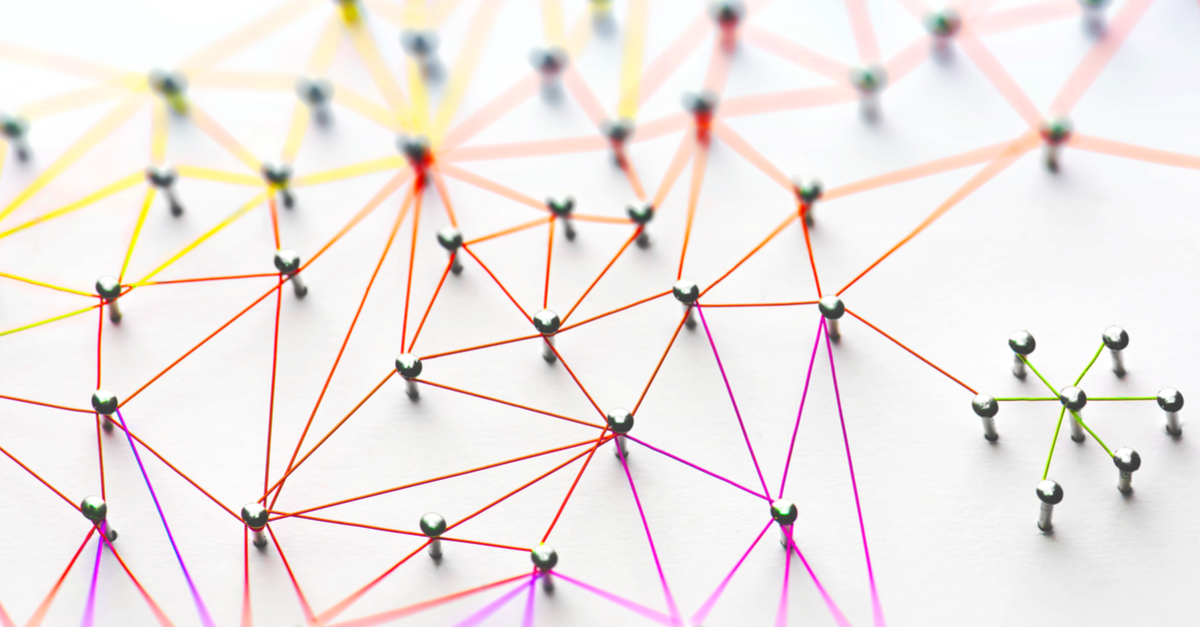 This is the third in a series of periodic briefings on trends in the staffing industry. This post offers a recent trends report on how technologies in the Bullhorn ecosystem play into staffing's need for a well-crafted approach to integrated communications. Visit the first two installments of Marketplace Musings to learn more about A.I. and Automation and Chatbots.
Introduction
Staffing finds itself in the midst of a candidate shortage, facing a growing need to engage with top candidates quickly, efficiently, and authentically. It's important to remain front-of-mind for top candidates: staffing statistics show that up to 40% of candidates will lose interest in working with a recruiter if they don't hear from them at least once a week. Further, up to 1 in 5 remaining candidates will leave between their offer and their start date. Studies have shown workers under the age of 30 are now much more likely to "ghost" or just simply cut off communications altogether—especially prior to an initial placement. These fall-offs force recruiters to scramble, repeat tasks, and spend additional time to backfill a position.
One way to combat this fall-off in candidates is to efficiently manage strategies for communicating; ensuring a recruiter is regularly available and able to talk specifically about that candidate's needs.
As for where to have those conversations: candidates are on their mobile phones. The average 25-34 year old in the U.S. checks their mobile device about 50 times a day. Their attention is on the screen.
Top-tier recruiters have a strategic approach for how to drive communication via those mobile devices—including voice calls and text. Once they have the candidate's attention, they offer a message that is candidate-specific and authentic. And to have a detailed, engaging conversation, a recruiter needs to have a solid profile of their candidate's career needs, wants, and a quick-view history of prior conversations.
As the sections below explore, Bullhorn's ecosystem of integrated, cloud-communications partners provides a few unique approaches to manage this workflow.
SMS and Texting Partners
For a number of years, text messages have been the preeminent mode of social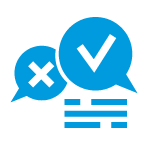 communication for the average North American and European working-age adult. Texting is already built into their daily workflow. For the younger generations, candidates 34 and younger list texting as the number one method for getting in touch with friends and family—topping voice calls and other messaging platforms, such as WhatsApp or Facebook Messenger.
To be sure, some candidates do prefer to draw a dividing line between social- and work-related messaging platforms. Those candidates may be less responsive to text messages, compared with a more traditional medium such as e-mail. However, studies consistently show recruiters regularly receive elevated response rates when they reach out via text. It's the medium for the masses.
According to one partner study, a SMS text-messaging campaign to drive candidate interest in the light industrial space had a roughly 20% response rate. This was much higher than the baseline 5% response rate staffing firms received from email campaigns.
To meet candidates in the text messaging apps, Bullhorn offers a few established partners.

TextUs built a workflow around contacting higher-touch, often higher-skill candidates. They've made it easy to automate outbound text message campaigns, but still expect a recruiter to handle the nuance of text conversations once a candidate responds.
TextUs functions in as a Chrome extension that sits on top of a recruiter's ATS page. It allows recruiters to track and record texts with candidates from their ATS, schedule messages to send later, send group messages, break out follow-ups into one-on-one chats, and import contacts with mobile number reverse lookup.

TextRecruit offers many of the same features as TextUs: its Bullhorn integration is a Chrome extension that allows recruiters to send and record texts from Bullhorn, schedule messages, and send group messages.
Something to keep an eye on: TextRecruit has built a chatbot technology into their core texting workflow—though this feature is not available in their Bullhorn integration. Incorporating a chatbot plays well for engaging lower-skill, hourly workers who may need to answer a series of basic yes/no and scheduling questions to qualify for a position.
Cloud Communications
Despite the rapid rise in texting as a mode of communication, the telephone call is still the primary method for recruiters to have a detailed, effective conversation with candidates. Bullhorn's cloud communications ecosystem includes VoIP (Voice over IP) providers that allow users to place phone calls over the internet. VoIP tools provide staffing firms with the ability to increase recruiter productivity, reduce costs, and improve tracking and analytics.
The common benefits of converting from a traditional landline to VoIP include:
Why VoIP
Productivity: Internet telephony, and VoIP in particular, allows recruiters to place and field calls directly from their ATS. This makes it easier for recruiters to automatically match calls to candidate records, take call notes, and remain focused as their workflow stays within a single system.
Cost Savings: VoIP systems are typically cheaper to implement and maintain than traditional phone lines. A call placed on a traditional phone system occupies a physical line between callers. That gets more expensive as calls move from domestic to long-distance. But using the internet to place calls alleviates this problem, making both domestic and long-distance calls cheaper overall.
Ability to Scale: With landlines, business need to accurately project a count of users and—if projections are off—they may pay for additional, unused lines. With a VoIP system, a staffing firm can add a line as soon as they add a new employee. Conversely, if an employee leaves, they can quickly remove the line.
Mobility: Users can access most VoIP technology from anywhere on the globe, provided they have an internet connection.
Multifunctional: Some VoIP providers offer additional modes of internet-based communication, including videoconferencing, voicemail-forwarding, and voicemail-to-text features.
Figure 1: Feature Functionality Across Bullhorn VoIP Marketplace Partners

Three of Bullhorn's Enterprise VoIP Marketplace Partners offer an inbound screen "pop" that calls a candidate record to the forefront when making or receiving a call from that individual. TextUs has announced this feature will be rolling out in 2019. All four provide recruiters with the ability to take notes on a candidate record during a call, in addition to mobile functionality.
CloudCall offers the most robust feature-set among Bullhorn's Marketplace Partners in the VoIP space. In addition to the standard note-taking and screen "pop" functions, CloudCall offers a host of other functionality designed to boost productivity and provide coaching opportunities.
CloudCall's Progressive Dial feature lets a recruiter seamlessly call on a list of candidates from their ATS. If a candidate does not answer, the function seamlessly moves on to the next candidate in the list until a candidate answers. This spares the recruiter running into a series of voicemails and serves them with the first and most readily available candidates.
For candidates who don't pick up, Voicemail Drop allows recruiters to pre-record messages and drop them to candidates' voicemail with a single click.
For training purposes, the Manager Listen functionality allows a manager to audit a phone call, listen silently, jump into the call, or "whisper"—allowing them to give verbal play-by-play advice that only the recruiter will hear.
In mid-2018, CloudCall also launched an integrated SMS functionality, allowing recruiters to text candidates from the platform. This is a relatively new feature and is still in the early stages of being tested by market volume and scale.
8×8 is another widely-used VoIP provider in Bullhorn's Marketplace. While 8×8's integration with Bullhorn offers a shorter list of features than CloudCall, it still provides the core services of VoIP system: one-click calls from an ATS, inbound screen "pops" with candidate information, the ability to take notes during a call, and mobile functionality.
8×8 also has a solid history in the Enterprise telephony landscape. The firm was founded 25 years ago, has 1.2 million active users, and a global presence, with users in 157 countries. As of 2018, the firm handled up to 4 million calls per day and about 90 million calls per month.
The Enterprise approach is intentional: about two-thirds of 8×8's customers are either mid-market or enterprise size, and over time the company has made a dedicated push to upstream further into the enterprise space.
Further, 8×8 is a six-time Leader in the Gartner Magic Quadrant for Unified Communications as a Service, Worldwide, boosting their credibility among buyers seeking telephony providers with a balance of innovation and established presence.

Like 8×8, Vonage's Bullhorn integration allows for one-click calls from an ATS, inbound screen "pops" with candidate information, the ability to take notes during a call, and mobile functionality.

TextUs recently entered the space combining their business-class text messaging offering with an integrated voice service. It's important to note that TextUs mobile app works directly with the cell carrier instead of using data which can be a deterrent for adoption if the user has a limited data plan.
What's Next
Telephones and text messages are today's best medium for reaching candidates. But looking to the future: Recruiters will still find candidates on mobile devices for many years to come. However, the exact communication channels may change. There's some evidence to suggest that "traditional" text messaging will decline in the coming years. According to one study, SMS message volume in North America peaked in 2011 with 2.3 trillion messages sent and received. That number dropped by about 30%, to just 1.6 million SMS messages, by 2016.
So where are users going? Some of that decline in SMS traffic is offset by the growth of the iPhone, which uses a different type of message; the iMessage. But some of that decline can also be attributed to the rise of other services, such as Facebook Messenger, WhatsApp, Snapchat, and WeChat for users in the Asia-Pacific region. In the past two years, Facebook, WhatsApp, and WeChat have all surpassed 1 billion monthly active users—a sign that social communication channels will continue to shift.
In the coming years, staffing firms will find it necessary to develop a strategy around communicating via these channels in order to be first to top candidates. Bullhorn will continue to monitor these trends and maintain a dynamic network of partners that respond to these trends. The Bullhorn ecosystem already includes relatively-new entrants, such as Developer Partner RoboRecruiter—a platform that allows recruiters to send messages via SMS and other messenger services, including Facebook and WeChat.
Through its open ecosystem, Bullhorn will continue to monitor and bring in partners who have innovative strategies for effectively communicating with candidates. As users change their preferred messaging platforms over time, Bullhorn will keep an eye toward partners who are most able to stay ahead of the crowd.

Subscribe to the Customer Blog
Subscribe for trends, tips, and insights delivered straight to your inbox.