Maximize the Value of Your Contracts With IntelAgree and Bullhorn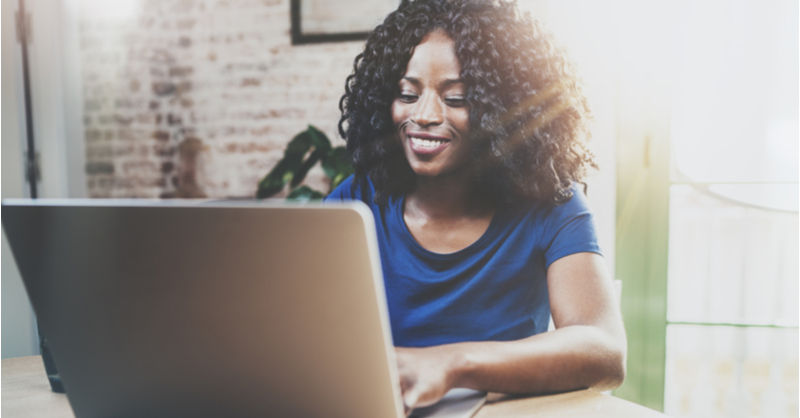 Around 86% of staffing professionals agree that digital transformation is crucial to outpacing competitors, according to Bullhorn's Global Recruitment Insights & Data Report. But there's one area that's often overshadowed by other digital transformation priorities yet presents an untapped source of competitive advantage: your contracts.
Outpace the Competition with Better Contract Management
As staffing firms navigate a global pandemic and a shifting economic landscape, contract processes are only becoming more complex and costly. Most companies lose between 5-40% of value on a given deal because of inefficient contracting, according to the Harvard Business Review. For a 100-million-dollar staffing firm, that could be between $5-40 million in revenue loss. 
In a world demanding speed and real-time access to information, manual contract processes aren't cutting it. For staffing companies to gain operational efficiency, reduce revenue leakage, and effectively manage risk, they need to streamline and centralize their contract management approach.
That's exactly why we built IntelAgree.
An AI-Powered Contract Management Platform Built for Staffing
Our contract lifecycle management (CLM) platform uses artificial intelligence and machine learning to automate the most painful and costly parts of your process. And with our Bullhorn integration, you can further accelerate your recruiting team's productivity while also enabling your legal team to reduce risk and improve compliance.
Here's how.
Improve Contract Visibility for Companies and Placements
Recruiters no longer need to rely on you for contract status updates and information. Now, they can see all contractual relationships with a company or placement directly in Bullhorn. View key details like contract names, contract types, statuses, effective dates, and expiration dates. With more contract visibility, recruiters can better manage client expectations, stay on top of renewals, and find cross-sell or up-sell opportunities to grow accounts.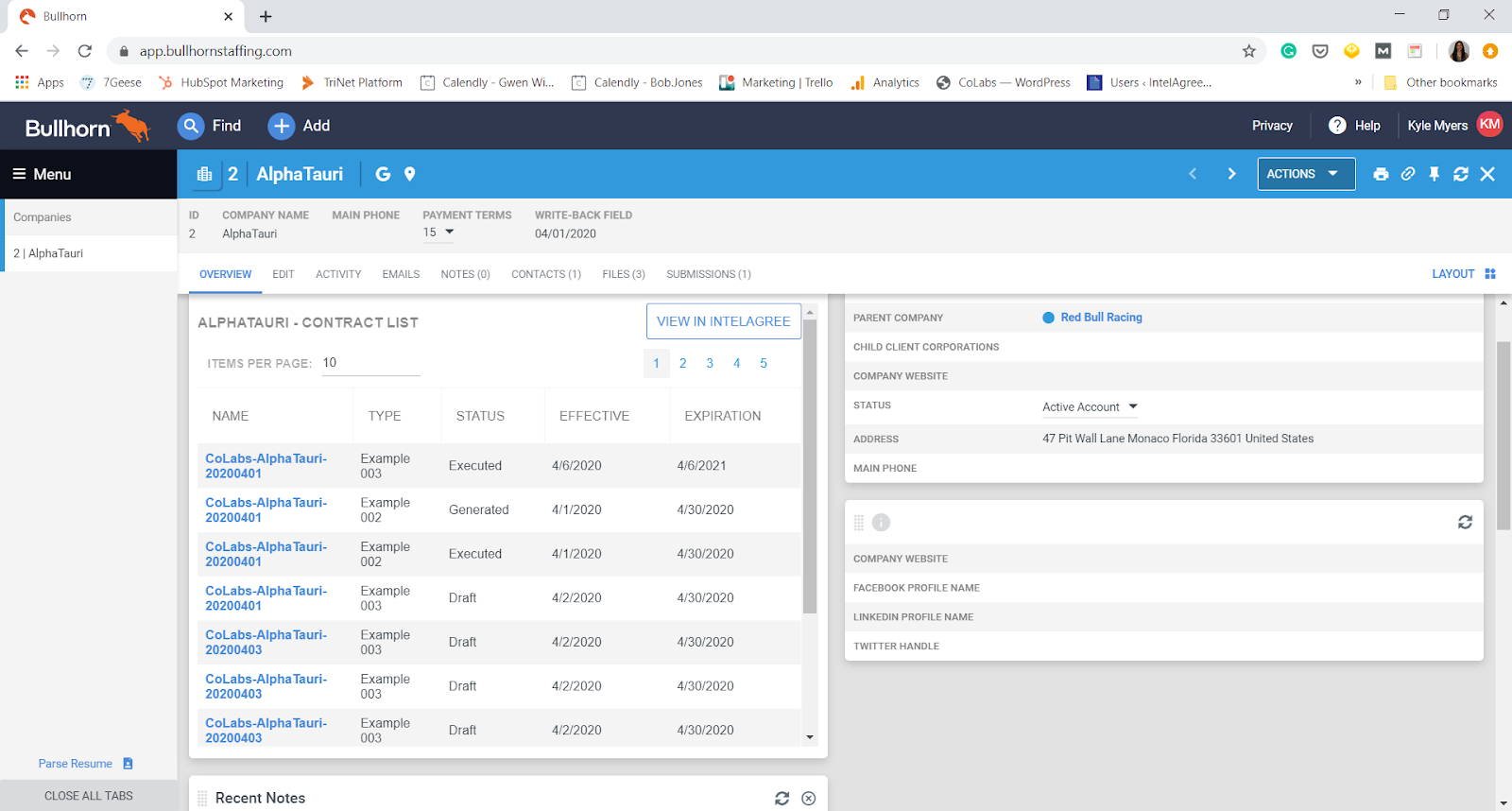 Accelerate Sales Cycles with Faster Contract Creation
From draft to signature, it takes about 30 days to execute a staffing contract. Each day a contract is stalled is lost time when you could be receiving job orders from a prospective client. Imagine if your recruiting team could get a two-week head start on filling jobs. With our intuitive and self-service contract wizard, recruiters can create and populate legally compliant contracts with existing data from Bullhorn. This way, they can get contracts out the door without any hassle or bottlenecks, and it gives you peace of mind knowing they're using the right templates and legal-approved language.
Access Real-Time Info with Two-Way Data Sync
What if an agreement isn't on your paper? Easily import client paper or upload executed contracts, and IntelAgree's machine learning will instantly identify key terms and clauses. Shave hours off contract reviews with IntelAgree's machine learning models, which can find contract data like standard perm fees, payment terms, bill rates, and more. Plus, that data is available real-time in Bullhorn so you can see what may have changed during negotiations and ensure contract terms are faithfully honored for future placements.
Optimize your End-to-End Contract Management Process
Your contract management process doesn't have to be inefficient and inconsistent. With IntelAgree and Bullhorn, you'll get better visibility of your firm's contract workflow and make faster decisions with access to real-time contract data. And as your business grows, IntelAgree grows with you. We offer unlimited e-signatures, templates, and storage to ensure your team never has to worry about scalability.  
Ready to get more value from your contracts? Schedule a demo to see IntelAgree in action. 
---

Subscribe to the Customer Blog
Subscribe for trends, tips, and insights delivered straight to your inbox.