Optimizing the Four Assets of Your Staffing Firm for Growth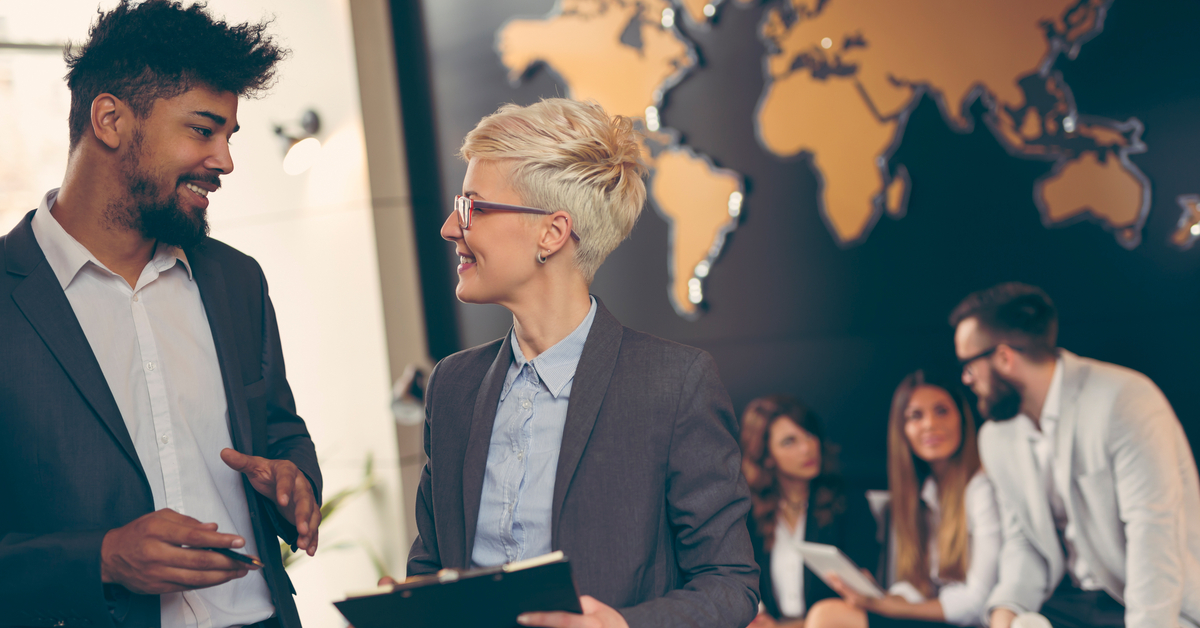 Over the past year, I've spoken with over 150 recruitment CEOs across the world to ask, how do you grow a successful staffing firm?
Despite them working across vastly different industries, it was universally accepted that success hinges on four primary assets. Your consultants, the clients you work with, the jobs you work and the candidates you place into them.
Unlocking real growth means targeting all four assets, and agencies are achieving this by investing in data-driven technology.
Your Consultants
Attracting and retaining talented consultants is a challenge that almost every recruiting owner is currently facing. However, agencies should be looking to improve the performance of their existing hires before they direct their budgets to bring in new hires.
Optimizing, attracting and retaining talent are all connected and by improving the performance of your consultants, you will increase retention and encourage attraction in turn.
If you're partnering with technology that enables your consultants to earn more, you're providing them with a concrete reason to stay. By coupling better winning opportunities with a good retention rate, you then put your agency on the map as the attractive place to work.
A successful brand, earning potential and ongoing development will carry more attraction to talent than bean bags and a pingpong table.
The real question, is how do you optimize your team's performance and are staffing firms approaching this in the right way?
Setting Targets for Consultants
Staffing and Recruiting is a target driven industry that's relied on key performance indicators to drive results forward. Often used as a whipping stick by management, KPIs have been a long-standing measurement tool that map activity against objectives.
They're usually anchored to previous successful activity and determine the number of calls, resumes sent, jobs worked and interviews conducted to secure a placement.
Target: $1m
10 x consultants = $100,000 billing each year
= $8,333 per month per consultant
Placement fee = $8-10k
= 1 placement per consultant each month
Number of jobs to placement ratio
= 5:1
Resume to interview ratio
= 3:1
Interview to placement ratio
= 3:1
Could KPIs be better constructed to improve performance, rather than being used as an enforcement tool by management? 
KPIs need to be mapped with more consideration to allow consultants to identify where they can optimize their performance.
Your consultants will have different approaches to delivery – which is why the KPIs you attach need to reflect the activity that best suits the individual. 
Before you prescribe activity, ask yourself if your consultants are:
Experienced
Working permanent, contract, temp or retained roles
Placing into a niche market, or sourcing for a specialized role
Working high volume/low margin, or low volume/high-value roles
On an established desk with loyal clients and candidates, or building a presence in a new market
You then have to consider the client's specific conditions of engagement. Some may ask to receive 20 resumes and interview ten candidates for each open vacancy, when others may prefer to receive five resumes and interview just two. It's easy to forget that consultants are only one part of the puzzle.
Why KPIs should be Customized
To improve performance you have to be accurately measuring the right activity. The elements above will allow agencies to set personal, accurate and achievable targets that can transform KPIs into an optimization tool instead of an untrusted whipping stick.
It's then up to agencies to incentivize this process with recognition, rewards and the insights to upskill. By communicating performance data visibly and directly with consultants, you will motivate them to drive their success.
Now let's consider the clients you are engaging.
Your Clients
New business is the lifeblood of any successful staffing firm. Directors and managers will have a headline understanding of the number of clients that they have and who their most significant invoices are from the previous financial year. Can they confidently identify the same from the last quarter?
Top billing clients will usually receive the lion's share of time, resource, and effort from an agency.
Optimizing this asset comes from a deeper understanding of your clients. Are you allocating resource to a client entering a hiring freeze or neglecting a client that's investing in growth?
Your top revenue makers aren't necessarily your most profitable clients.
They may be your biggest revenue generator, but that might be down to the amount of resource you're flooding into them. Could other clients deliver a better ROI from the same attention? 
Which clients have the highest average margin, good relationships, and the best fill rates? If you had these insights at your fingertips, you could focus your efforts on the areas that are going to deliver the best returns. It's about swapping revenue vanity for profitable sanity.
You now know who your best clients are but are the jobs your consultants are working the most likely to be filled?
Your Jobs
Merely having a high-level understanding of the number of live jobs you're working and how many candidates you have put forward is not an efficient way to increase placements. 
Successfully working in recruitment means juggling multiple timelines. By understanding the average time to fill for each client, you can manage expectations, maintain a handle on the process and allocate your resource to where it will move the needle most. You then have an insight into which jobs are actually live.
When you can identify the jobs that aren't being filled, you might find the data useful in promoting an alternative approach to the client. Could insightful data support your negotiations to work on a retained basis?
Focus your effort on the jobs you can fill
To optimize this asset, you may need first to make sure you are working the most appropriate jobs.
 i.e., All A priority Jobs at Key accounts with a placement value of over $10k
It's important to know how many candidates you have submitted and how they have progressed, but also how long does takes between stages? Are you tracking how many have been rejected from the process? Do you have real visibility of the current status of the job?
Remember that information is an asset. Simply understanding the roles you're working, does not allow you to prioritize your efforts on the right jobs and increase the number of profitable placements you're making.
Now we can talk about the economy of talent and where to cost-effectively source the candidates that you can successfully place.
The Candidate
Most staffing businesses will know the number of candidates being added to their CRM each week. However, is there a clear indication of which candidates you're working with and the consultant that sourced them?
Candidate data is rarely used to influence decisions but can be used in lots of powerful ways. For example, if you have two candidates at the final stage for a contract job and you but one works on average 60% of their past assignments and the other 90%+, which one are you going to recommend?
CRMs can often become data lockers for agencies that are unable to navigate them and draw the right information from them accurately.
Tracking which job boards are the source of successful placements allow you an insight into where to allocate your budget, justify increasing it and deliver higher ROI.
Reviewing how your consultants use job boards will also reveal those that are headhunting talent and those that are utilizing job adverts or Linkedin. It identifies areas of expertise and allows your organization to optimize that. If a consultant is writing compelling job ads that attract talent, then feed that! If one is a natural headhunter than leverage their skill set to train others! The better insights you have into your team, the better you can play to their strengths.
Improved decisions with Growth Analytics
A headline understanding of data and top-level reports on what's happening in your business will not give you a competitive advantage. Growth Analytics Platforms like cube19 provide you with the ability to deep dive into the real reasons behind these four assets at any time and optimize your entire operation for positive growth.
cube19 is the #1 Growth Analytics platform for the global recruitment industry. We help recruitment companies to increase revenue, improve data quality, and motivate teams by putting data at the heart of every decision. For more information or a free demo, please visit www.cube19.com

Subscribe to the Customer Blog
Subscribe for trends, tips, and insights delivered straight to your inbox.