Proactive Recruiting in a Sea of Low Unemployment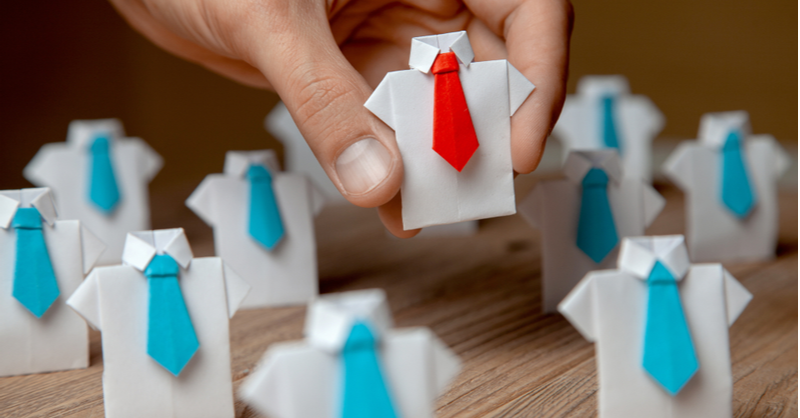 Sourcing and recruiting new talent can be a challenge when unemployment rates are low and it can be difficult to connect with great candidates in a market of engaged and employed individuals.  Are you struggling to connect with great candidates in a market of employed, engaged candidates? Developing a more proactive recruiting strategy can help. 
Reputation Management
Reputation matters! Are your recruiters having authentic, transparent communications with their candidates? Are they asking their candidates and placements for feedback? Are you catching negative experiences before they make their way onto Glassdoor or Indeed?
With all of the information available to talent today, it's important that recruiters and companies are building trust and enhancing their reputations wherever they can.
One of our newly signed Marketplace partners and former Developer Partners – Great Recruiters – captures candidate feedback in real-time and offers insights that will improve recruiter performance (and reputation) in the long run.
Looking for more technologies and services that can help to improve your reputation and enhance candidate experience? Check out our Marketplace Partner listing and reach out to partners@bullhorn.com if you're in need of more direction.
Building a Strong Brand: More Than A Reputation
How are you relating to your candidates? Having a solid reputation is one thing, but actually connecting with and relating to your candidates and followers is another.
With that in mind, you might want to start planning for candidate engagement and experience – show your candidates how much you care about them, create more memorable moments, and keep them coming back to their agency or recruiter of choice (you and your recruiters).
Some of our Marketplace partners like Textus and Sense are bringing real-time communications and brand consistency to the table, making it easier than ever to build and maintain a strong brand.
Building Better Relationships
I'm sure many of you think you're already doing this, but are you really?
Building better relationships can be a lot like building a brand. At the end of the day, they both come back to relating to others and making others feel seen and heard.
Are you asking your candidates questions about what they like, don't like, and would like in their next opportunity? Are you listening to their answers and following up accordingly? Are you setting expectations, staying consistent, and creating trust?
The majority of the interactions I've had with recruiters involve generic inMails or emails of a list of job openings that "might be interesting to me." It's 2020—canned responses like these stand out as transactional, unthoughtful, and impersonal.
In your initial outreach with candidates, do your best to make it about them. Think about how you or your good friends and close acquaintances would like to be treated as a candidate.
I'm much more likely to respond when the recruiter or potential connection is clearly trying to get to know me better. Call something out about the town in which I attended college, ask about a good restaurant or lunch spot near my current office, or simply ask if I'd be interested in connecting in the case that I'm looking for a new job down the line. Whatever it is, don't make it about selling me a job right away.
In a sea of what seems like gainfully employed candidates, it can be difficult for you or your firm to stand out. If you're looking for services and technologies that can help you manage your reputation, build your brand, and build more meaningful relationships through proactive recruiting, our expansive marketplace of partners can help.
---

Subscribe to the Customer Blog
Subscribe for trends, tips, and insights delivered straight to your inbox.