6 Reasons to Add Online Reference Checking to Your Recruiting Tech Stack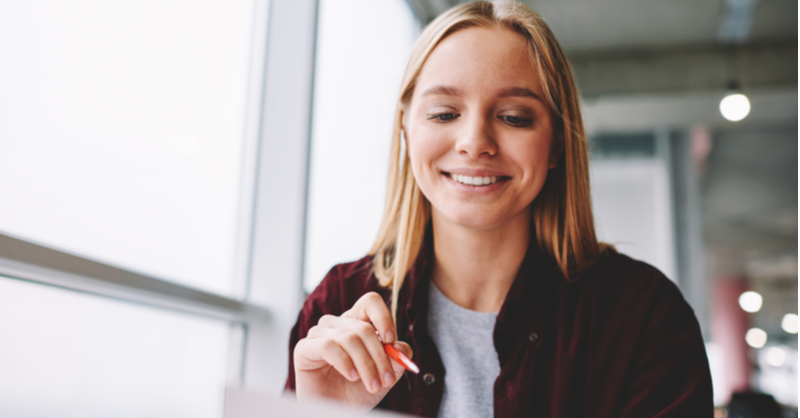 Recruiting candidates without technology is almost unthinkable nowadays. But with all the new solutions coming to market each year, it can be challenging to determine which ones are a good fit for your organization. You want to be sure the solutions you select provide value—and real insights—for your organization and for your clients. Here are six reasons you should consider adding an online reference checking solution like SkillSurvey Reference to your existing tech stack to help you find and place more great people in less time.
1. Make right fit placements with real data behind your decisions.
SkillSurvey Reference is an automated online reference checking solution that can reduce time-to-hire. By leveraging the Pre-Hire 360 workflow within SkillSurvey Reference your recruiters and hiring managers can use the reference feedback to assess and evaluate candidates. Gain information that helps your hiring managers better understand candidates' soft skills and on-the-job behaviors. Does this marketing manager work well in a team environment? Is your customer service candidate good under pressure? Can this IT professional identify and solve problems? Or does your RN candidate provide exceptional care? The process itself only takes a few minutes of your recruiters' time, and in just a day or two, you'll have access to a data-rich report to help your clients make more informed hiring decisions.
2. Build your brand and build your business with more warm leads.
Online reference checking can help you get your name in front of potential clients. After all, chances are that the references responding to the online surveys will need to do some hiring of their own in the future. And by transforming your reference checking process, you're sending a clear message that you're a forward-thinking organization ready to embrace new strategies and solutions to get the job done. So, let's say you place 500 candidates this year: on average, five references respond per candidate, providing you with access to 2,500 references and a lot of new leads to help grow your business. Plus, with SkillSurvey Reference, you'll get access to the full contact information for each reference, including their current position, company, email, and phone number, making it easy for you to reach out and see if they're interested in your services.
3. Differentiate yourself from your competition.
It's not enough to simply fill a position. Organizations are looking to partner with firms who bring real value to their hiring processes by adding BI and analytics to the mix. SkillSurvey provides a scientifically validated process for obtaining feedback about a candidate's past performance. By getting feedback from a candidate's former or current managers, coworkers or even direct reports, you'll gain insights into the behaviors and competencies that determine how well a person will perform, how long she will stay, and what kind of impact he'll have on an organization. Your hiring managers can use these insights to help guide the interview process, evaluate candidates, and even onboard new talent. In a data-driven recruiting environment, solutions that provide predictive insights help boost your reputation and help you stand out from the crowd.
4. An easier–and faster–way to grow your talent pipeline.
Building a network of active and passive job seekers is crucial, but it's arguably one of the more difficult aspects of your job. Creative sourcing professionals know they need to make use of the tools available to them to identify and engage top performers. But they also need to make smart choices about where to invest their time and attention. This is one reason organizations turn to SkillSurvey Source, an add on to SkillSurvey Reference, to quickly and easily build an online talent community driven by high-quality referrals and references. Plus, with options to create custom-branded opt-in pages, links, and forms, send targeted email messages to individuals or groups, and set-up automatic notifications for when new leads match a role or location, it's easy and fast to put more talent at your fingertips.
5. Tailor the reference checking process to meet your client's needs.
With the customer configured workflow in SkillSurvey Reference, you can tailor how you reference check for different jobs and levels of employees, providing a best-fit solution that matches your clients' specific reference checking needs. With this option, you can determine whether the reference checking process is confidential or not, how many references are required, and you can even create your own job-specific questions to build a custom questionnaire or combine them with questions from the Pre-Hire 360 library.
6. Streamline your recruiting process with one easy and integrated workflow.
Today, the average organization uses 77 applications for HR/TA and many of them are not easily integrated. The key: finding a reference checking solution that easily integrates with your existing Bullhorn solution, so reference checks can be initiated and tracked in one place. The benefit: your recruiters can work more efficiently, reference checks become a consistent part of your workflow, and important candidate information is captured in Bullhorn to help you place the best candidate for every role.
The SkillSurvey Difference
At SkillSurvey we're fueled by a passion for helping organizations find and hire great people. Our cloud-based automated process – driven by email or text message – delivers useful insights so you can hire the right person for the right job – every time. Reference checking can be a real game-changer and just what your organization needs to differentiate yourself from competitors, speed time-to-fill, and improve client satisfaction. But don't take our word for it: read our case study to see how HCS Healthcare integrated SkillSurvey Reference with Bullhorn to speed-up their reference checking process by 30%-40% over traditional phone-based methods. We'd love to show you how it works: contact us today for a personalized demo or to start your free 30-day trial.
---

Subscribe to the Customer Blog
Subscribe for trends, tips, and insights delivered straight to your inbox.