SEO, Talent Acquisition, and the Bullhorn-Integrated Haley Marketing Job Board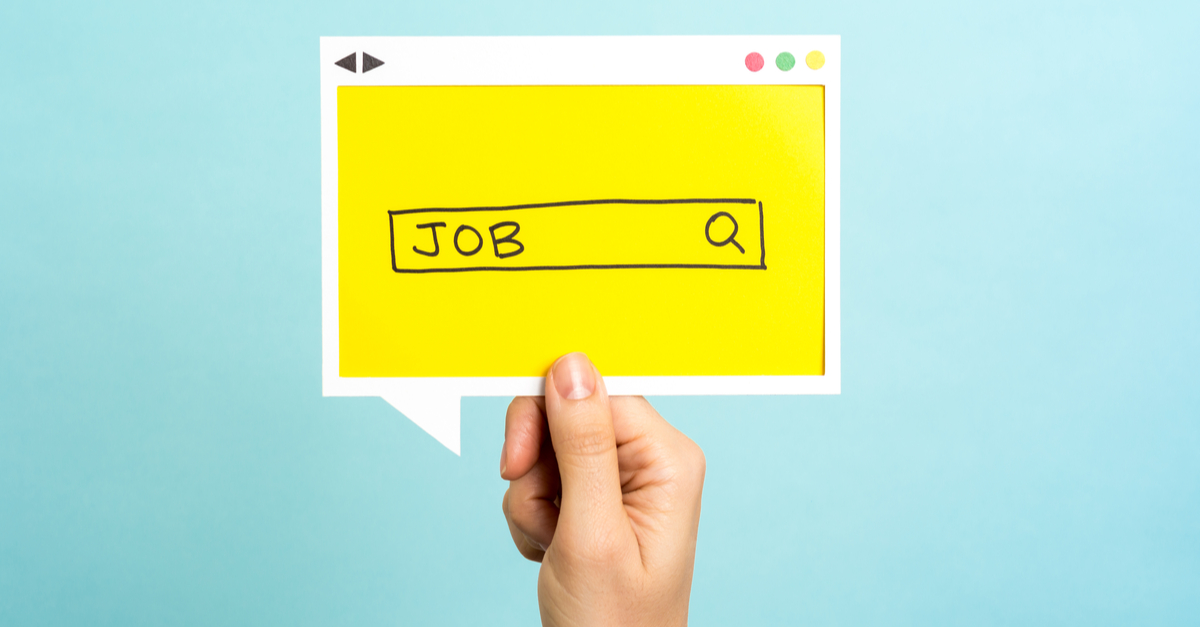 "I want to rank #1 for IT staffing in Boston!"
If you're an IT staffing firm in Boston, this is probably one of your SEO goals. But is it the right goal?
Sure, ranking #1 for a specific search will help your recruiting, but that's just one search term. Your real goal should be about driving more job seekers to your website—from search engines, social media, and all your other online and offline marketing activities—then, getting those people to apply to your jobs. You don't just want to be #1 for one search term, you want to dominate digital recruiting!
Haley Marketing's Job Board helps Bullhorn Clients Recruit Better.
More than 150 Bullhorn clients are successfully driving more relevant traffic to their website and open jobs with Haley Marketing's Job Board software.
So how does this software help get qualified candidates to your website?
1. Every job from Bullhorn to your website.
We use Bullhorn's REST APIs to pull your job data every hour of the day. The jobs on your site are never more than 59 minutes old.
2. Every job has its own unique URL, optimized for Google and other search engines.
Four years ago, we started putting the job title and location of each job directly in the URL of each job page. Overnight, hundreds of our clients saw 30% more visitors to their jobs!
The recency, relevancy, and cumulative number of pages you have optimized correctly have a compound effect on SEO for your entire site, so we also automatically optimize page titles, headlines, and create Google friendly meta descriptions for each job.
3. Google for Jobs.
Released in the U.S. 2017, Google for Jobs is a game-changer. Now, when people search for jobs on Google the first result they'll see is the Google for Jobs blue box.
So how do you get your jobs into thats box? You can't buy your way in or "send" jobs to Google. What you have to do is add something called "structured data markup" to your jobs. This markup tells Google how to read your job data and assign your job descriptions to data fields, like job title, salary, job description, etc.
At Haley Marketing, we've been incorporating structured data into our job posts for more than a year. If you want to see what we do, you can test any URL's structured data with this tool: Just drop in a sample job from one of our clients to see how it works!
Structured data is just one way to get your jobs into Google for Jobs, but another way is through one of Google's partners, which include CareerBuilder, Glassdoor, ZipRecruiter and other major job aggregators (but not Indeed).
At Haley Marketing, we provide a feed of your jobs to the major aggregators to pull at will. While we cannot control whether or not these sites will accept your jobs, we've seen many of our clients' jobs right at the top of Google for Jobs results from ZipRecruiter and Glassdoor.
4. We send your jobs to more than a dozen websites…all for free.
Our feed of 60,000+ jobs is pulled each evening by Indeed, ZipRecruiter, Glassdoor, SimplyHired, CareerJet, Job Fuel, Jooble, Zippia, PostJobFree, and more. We often see these jobs displaying our clients in their organic job listings for free; however, we cannot control whether or not the aggregators will display an individual company's jobs in their organic listings.
As we develop stronger partnerships with many of these sites, you can sponsor jobs through allocating a budget and/or cost per click to help obtain preferred placement and drive more job seekers from aggregator sites back to your site.
5. Let's not forget social media.
With our job board software, social media can be a great way to promote your jobs—particularly to passive job seekers.
A candidate can share any individual job on social media.
A recruiter can share any individual job to his or her personal social accounts.
We can set up a feed of jobs (all jobs, featured jobs, jobs for a specific recruiter, etc.) and then use 3rd party tools to automate sharing that feed to Facebook, Twitter and LinkedIn.
Our service also offers "OG images," or graphics that will display each time your jobs appear on social media. We offer a library of stock images, or we can even custom design job sharing images for your firm. And we can customize the images for each category of job you offer.
As a full-service recruitment marketing firm, we can even work with you on additional strategies to leverage organic and paid advertising on social media to maximize the reach of your jobs to the best possible audiences.
6. Job Agents.
If a candidate doesn't see the right job today, they can opt-in to be automatically emailed when a job is posted in Bullhorn that matches their interest.
Candidates can create as many agents as they want for their preferred job categories—all free of charge. These emails bring candidates directly back to the job on your website.
You can also schedule or sendout Featured Job mailings to your candidates at any given time.
7. Conversion: Convincing candidates to apply.
Getting people to find your jobs is one thing, but getting them to apply is whole different ball game. At Haley Marketing, our goal is to make searching and applying for jobs as easy as possible, so we get more people who visit your website to apply to your jobs.
We increase the likelihood of applies through several methods:
a. Mobile optimization: Did you know that more than 50% of candidates now search for jobs on their phones? That's why we designed our search and apply process to look great and be easy to use on smartphones. Want to see how easy it is? Check out our current job openings.
b. One-click apply options: If you want to attract more candidates, make it easier to apply! That's why we offer Apply with Indeed, Apply with Monster, Apply with LinkedIn and Apply with Facebook. (Note: these last two options are social sign-ins, where we use the information from a candidate's social profile to complete our own application form.)
And if that's not enough, we also allow you to create different application forms based on job category.
What if a candidate can't apply right now? Candidates can send jobs to their inbox as a reminder to apply later. We also encourage referrals because good hires usually know other good hires!
Right now, we're in the process of redesigning our user interface to make the candidate experience even better. These changes will be rolling out to our job board clients over the next few months, and with our software, all the upgrades are included with your monthly fee. We have upgrades almost every month!
8. We make it easy for you, too!
When you want to publish jobs to your website, there is no duplication of effort for your team. We pull the job data to you enter right from Bullhorn through their REST API.
When individuals apply, we create a candidate record (or update if they are already in Bullhorn), a web lead for all job applications, and we parse the resume for you. Our job board software ensures no duplicates!
And with Haley Marketing, our job board software can be seamlessly added to any website. While we'd love to build your site, we can easily add our software to your existing website or add it to any new site you develop. Either way, your Haley Marketing job board will look exactly like your corporate website.
---

Subscribe to the Customer Blog
Subscribe for trends, tips, and insights delivered straight to your inbox.