[UKI] Bullhorn Basics Webinar Series – Episode 3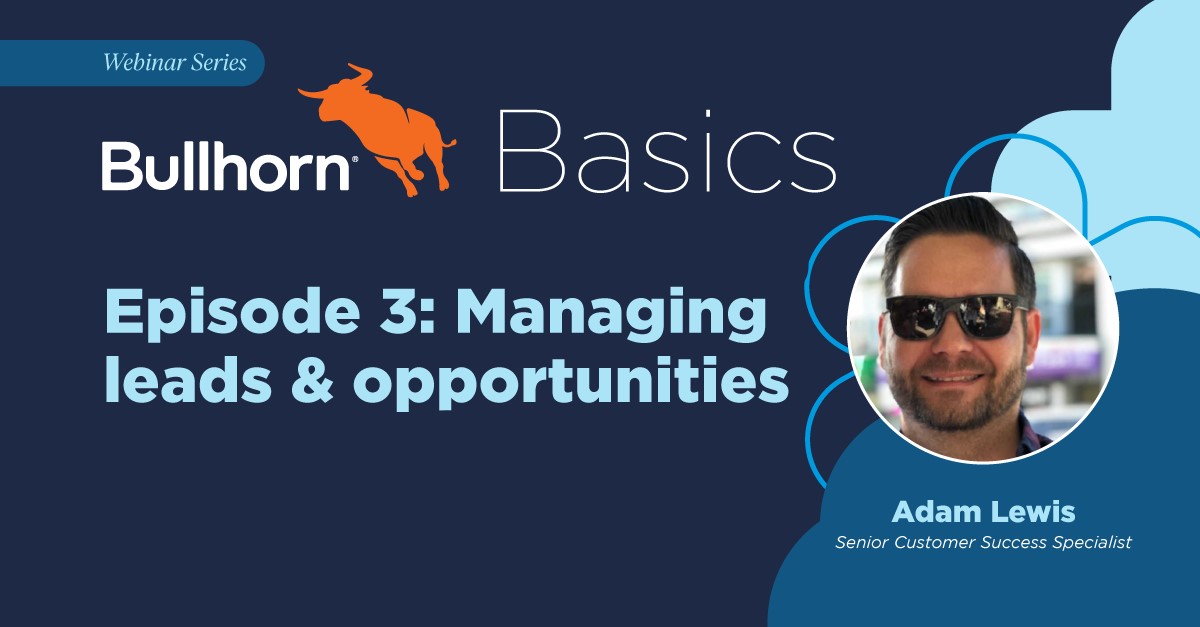 Let's bring it back to the basics! Unlock the potential of the tools you have at your disposal by learning from the experts.
Watch Episode 3 – Managing leads & opportunities
Don't let your leads or opportunities slip through the net!
Managing your leads and opportunities is core to your business. But are you taking the right steps to catch all the opportunities?
In this on-demand episode you will learn about:
Managing a lead
Lead conversion
Managing an opportunity
Opportunity conversion
Join us for upcoming episodes by registering below!