Don't Miss These Key Sessions
Join bestselling author Dan Heath's keynote session and don't miss these sessions featuring Bullhorn leaders:
Sponsored by Bullhorn – Leading The Switch with Dan Heath, New York Times Bestselling Author
Why do some big changes happen easily while many small changes prove impossible? The answer hinges on some of the most fascinating findings in psychology. Our mind is divided into two different systems—an analytical mind and an emotional mind—that are often in conflict, particularly in situations of change. Building on this research, and based on the book, Switch, which spent 47 weeks on the New York Times best-seller list, Dan will reveal a simple, three-part framework that will help you change things in tough times.
All of us have things we want to change—in our families, our businesses, and our communities. Our goal might be as simple as losing a few pounds or as complex as changing the culture of an organization. Where do you start? And what do you do when you face resistance? This session is a must for any change leader who is struggling to make progress. Dan's talk will give leaders the specific tools—and the inspiration—they need to make change happen.
Join us at the Bullhorn booth for a book signing of Dan Heath's new book, Leading a Switch, directly following the keynote.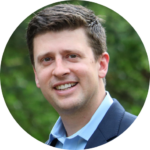 Dan Heath
New York Times Bestselling Author
The State of Staffing Leadership: The Top Trends Defining the Future of the Industry
Tuesday, March 1st at 11:45 AM
In this eye-opening session, you'll learn about the most pressing recruiting challenges and opportunities facing leaders today, and how the most successful leaders run their businesses. We'll share industry data pulled from the 2022 Global Recruitment Insights and Data (GRID) survey of over 1,000 staffing leaders covering topics like digital transformation, talent engagement, and the skills shortage. You'll walk away with the staffing insights you need to make smart decisions about your business and future-proof against competitive threats.



Gretchen Keefner




SVP, Global Enterprise




Jason Smith




VP, Enterprise Solutions
Join us for Bullhorn's Bash at SMASH!
Join Bullhorn this Tuesday, March 1st at 7:30 pm at the iconic Austin location, Smash ATX, to kick off Executive Forum. Enjoy an open bar, classic Texas bbq, and ping pong!