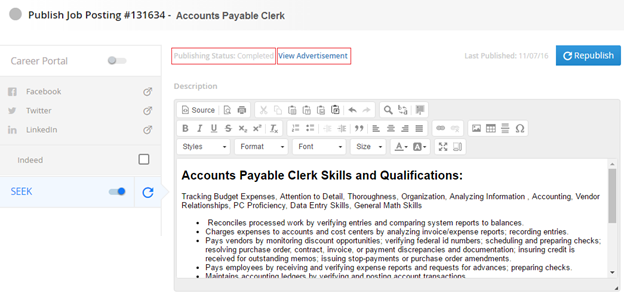 Publish Jobs From Within Bullhorn
Post, update, and expire SEEK job ads directly from Bullhorn with an easy-to-use workflow.
Job Seekers Can Find Your Job and Apply
Once the job is published on the SEEK portal, applicants will have the ability to search for and apply to the job. As part of the SEEK application process, the applicant will provide their name, email, phone, and/or CV. The applicant information is then passed onto Bullhorn and will be visible and accessible in the Bullhorn system.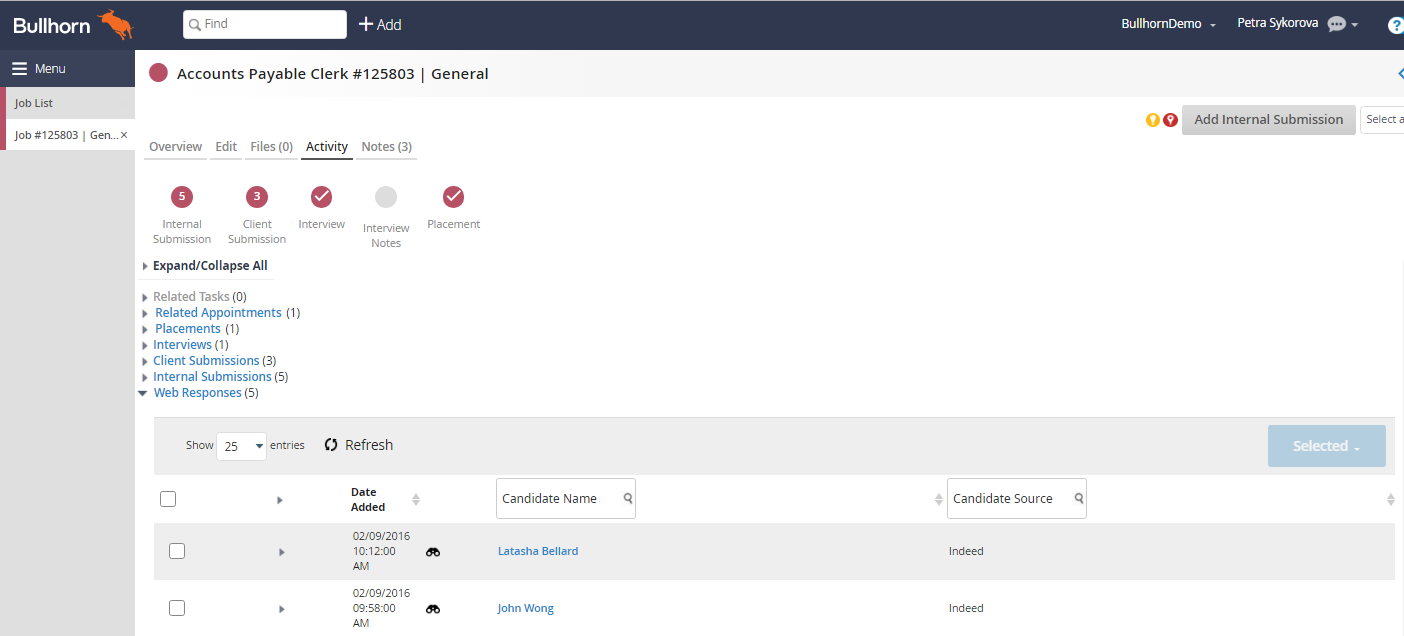 Web Applications Parsed into the ATS Automatically
After a job seeker applies to your job on Seek.com, they are parsed into the ATS automatically, and recruiters are notified by email. Additionally, these web responses are available in Bullhorn so recruiters can take immediate action.
There is no additional service or product charge from Bullhorn. For more information and to immediately enable the integration for your company, please contact Bullhorn Support.