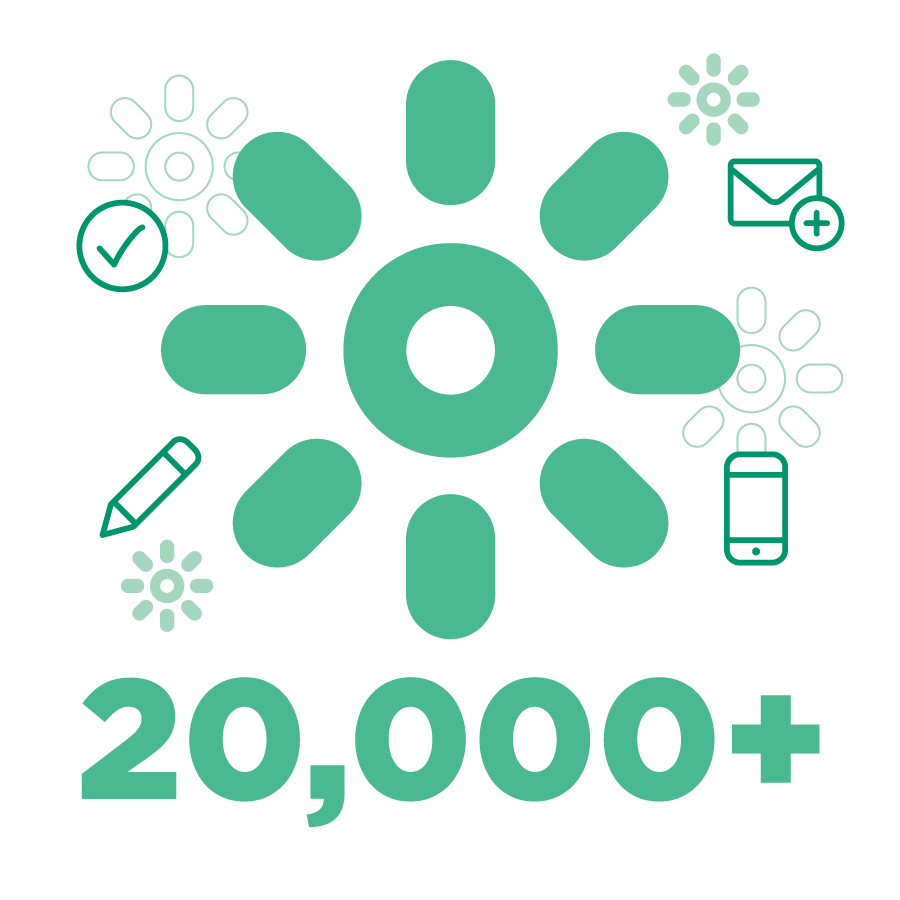 What results do firms see as a result of automation?
The average firm automates more than 20,000 emails, texts, updates, notes, and tasks per recruiter per year
1
%
Higher open rate than industry average
Firms that use automation to assist in talent communications report an open rate 30% higher than the average and a click rate 20 percent higher than average
1
%
Most likely to report major revenue gains
Firms that automate at least one process were 55% more likely to report major revenue gains
1
Hours saved per day per recruiter
That's 2.5 million hours of manual time saved in one year!
Make the most out of Bullhorn Automation
Join Billy Davis, Automation and AI Customer Success leader, for a 3-part webinar series to learn how to develop a foundation for automation success; high impact, low effort automations; and top automations to utilize in an uncertain economy.
What are the most frequent uses for automation?
Every function of a staffing firm, from operations to marketing, can benefit from automation. Here are the three most common use-cases.
Talent engagement
Top talent engagement automation use-cases:
Emails
SMS/texting
Surveys
Data health
Top data health automation use-cases:
Anonymizing records for compliance purposes
Updating job, company, and contract status for all the records within the ATS
Internal communication
Top communication automation use-cases:
Notes
Alerts
Record updates
Here's how to get started.
Whether you are an experienced recruiting automation user or are just getting started, here are the top recruitment-specific automations that you can implement now.
Continue your automation journey with a full library of Bullhorn Automation playbooks