3 Not-So-Spooky Staffing Statistics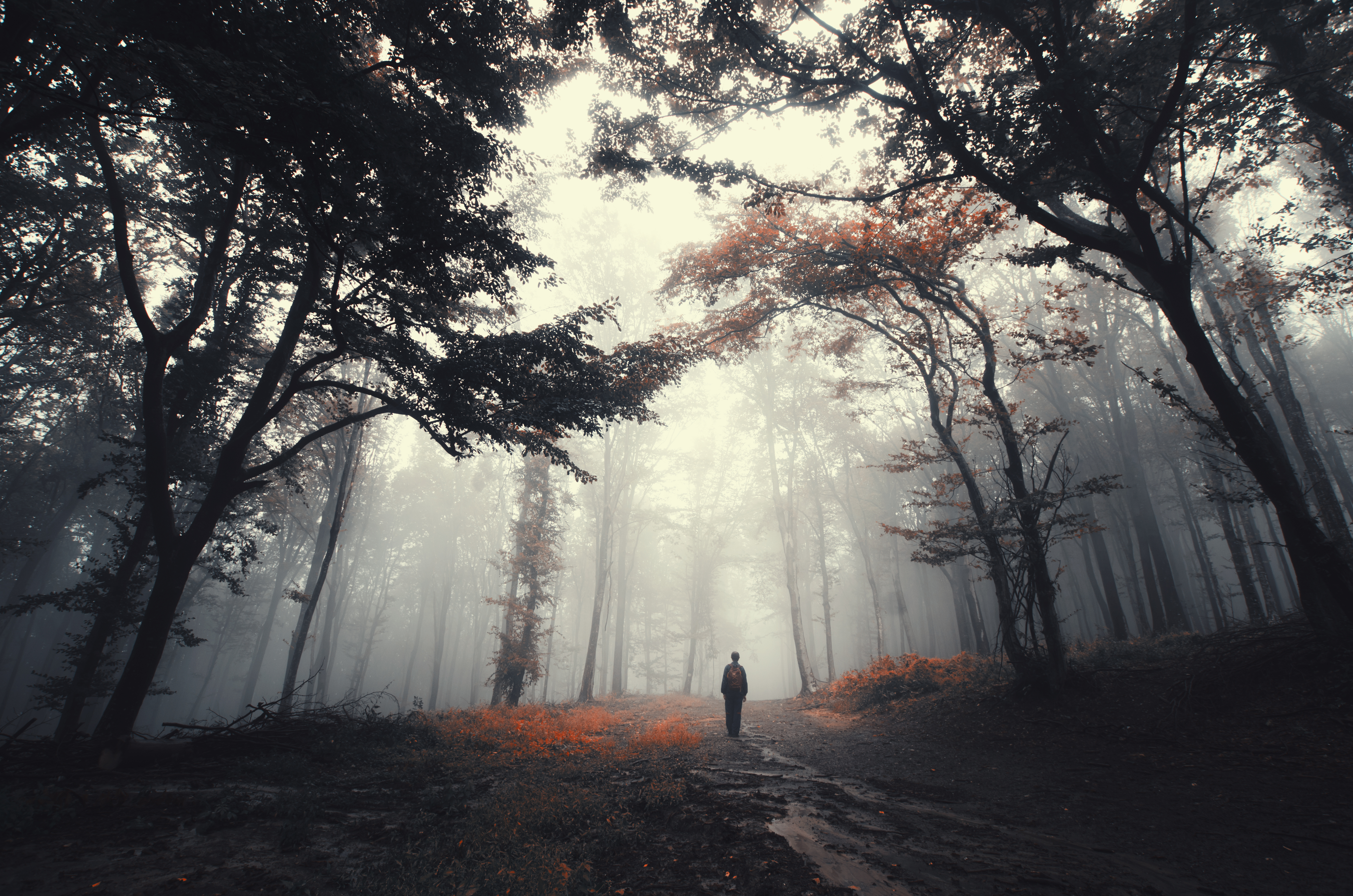 Halloween is the one time of year when it's fun to be frightened, but there's a good scary and a bad scary. Terrifying movie monsters provide an enjoyably terrifying experience; prophecies of doom and gloom that threaten your livelihood do not. While there's plenty to be scared about in the real world, we're happy to tell you why these three staffing statistics shouldn't have you hiding under the covers.
In (the staffing) space, no one can hear you scream screen
Spooky staffing stat: Only 18 percent of talent think of staffing firms when looking for new job opportunities.
Why it seems scary: It's a common nightmare scenario: You're in a crisis, but as you shout and holler, you realize that no one can hear you. You're invisible.
It's easy to feel that way as a recruiter. Candidate sourcing is critical for any successful recruiter, but at times it can feel futile. It doesn't help that 73 percent of staffing firms experienced a shortage of skilled candidates last year, and most predicting the skilled talent shortage to continue. It can feel like an intimidating barrier when most job seekers aren't thinking of staffing firms when they look for new opportunities.
Why it's not so spooky: This "spooky" staffing statistic, from LinkedIn's 2016 Talent Trends Survey, should be a reminder to staffing firms about the importance of recruiting passive candidates. LinkedIn reports that 89 percent of professionals in the US and Canada are interested in hearing about new job opportunities. In other words, the talent is waiting for you to come to them. Just because they may not immediately think to use staffing firms, this shouldn't be taken to mean that they don't want to work with them.
Not only are most Americans eager for opportunity, they want to learn as much as possible about potential roles. Candidates in the US say their biggest obstacle when changing jobs is not knowing enough about the prospective hiring companies or roles. Staffing firms that are proactive in providing the willing talent (and most talent is open to a new opportunity) with the right opportunities will find plenty of viable candidates.
The end is nigh
Spooky staffing stat: Expected US staffing market growth has been downgraded from six percent to four percent for 2016 and 2017.
Why it seems scary: Much like the partying teens at the beginning of a slasher film, staffing leaders expected nothing but good times going into 2016. Afterall, 2015 had been a terrific year for most firms. Eighty percent of staffing firms had exceeded or met revenue goals in 2015, the highest rate recorded in six years. Sixty-four percent of firms predicted a revenue increase of 10 percent or more.
This is where the creepy noises and a menacing monster comes in. Most staffing firms that were riding high into 2016 may be starting to expect that horror is around the corner.
Why it's not so spooky: The projections are lower than estimated but still positive. Staffing market growth hasn't met expectations primarily because the general economy had been weaker than expected for the first half of 2016, according to SIA.
In explaining their rationale for their adjusted growth projections, they state "Economists generally expect US GDP growth to pick up to around two percent for the second half of this year, from the paltry one percent experienced in the first half. Even this mild acceleration should be a tailwind for the staffing market." Despite reality not quite meeting expectations, SIA still projects the US staffing market to achieve a record $145 billion in revenue next year.
VMS is heeeeere!
Spooky staffing stat:
Only four percent of staffing firms are extremely satisfied with submitting candidates through a VMS, while 15 percent are extremely dissatisfied and another 40 percent are somewhat dissatisfied.
Why it seems scary: In the classic haunted house movie, Poltergeist, the young daughter memorably utters, "They're heeeeere!", alerting her family of the terrors that lie ahead. Many staffing firms feel the same unease and discomfort with Vendor Management Systems (VMS).
VMS is here to stay (VMS represents more than 30 percent of the revenue of surveyed staffing firms), and many firms aren't happy about it. Frustrations include the inability to ask hiring managers clarifying questions and the time spent submitting candidates for an open order.
Why it's not so spooky: If you're one of the many people unsatisfied with VMS, the good news is that there are steps you can take to make VMS feel less like a necessary evil and more like a strategic imperative.
Automation, in particular, has been found to dramatically increase staffing firm satisfaction with VMS and VMS integration. Firms that automated five to six steps of their VMS submission process reported a satisfaction rate much higher than those who automated one to two steps (58 percent compared to the 34 percent). While it's here to stay, it doesn't mean that you are helpless to do anything about it.
For more staffing statistics and insights on the state of the staffing industry, download the free eBook, 15 Fascinating Recruiting Trends and Tips.
Subscribe to the Staffing Blog
Subscribe for trends, tips, and insights delivered straight to your inbox.