3 Reasons Why Ad Agencies Need a CRM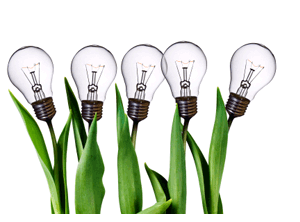 Ad agencies have gone through a massive evolution over the past few years as the value of human intuition has been disrupted by technology, margins have been squeezed, and agency services have become more commoditized. While agencies continue to "reinvent" themselves and their business models, the reality is that many are struggling to stay relevant.  A CRM system might not be the obvious solution to this problem, but it may be just what this industry needs.
CRM systems have traditionally been associated with sales and new customer acquisition. However, many forget the "relationship management" part of it, and in today's turbulent agency dynamic, agencies are often more focused on retention than new business. Modern CRM systems go beyond basic lead and opportunity management for salespeople, and actually provide them with insights into the health of a business relationship over time. Sounds great, right? So how does this help you? Well, what if I told you that this is the key to predicting when an account may be in jeopardy? Or that this will influence the way you allocate your resources? Are you listening now? Here are 3 reasons you should be.
Manage your trade-offs.

You're playing a game. How do I resource this account with as few people as possible without getting fired? All agencies are experiencing the margin crunch, good people are expensive, and client expectations have never been higher. You're shuffling and re-shuffling resources across accounts, fighting fires. What if you had a system that could predict when you are close to that inflection point? This system would passively track a relationship – every email, every interaction, every campaign – to provide you with real-time insights into the strength of that relationship. Every decision has trade-offs, even if you don't know it. With a CRM system, you'll understand the true relationship cost of replacing that rock star media planner your client loves with the cheaper, fresh-out-of-school option.

There's no loyalty in advertising.

Gone are the days when client-agency relationships were true partnerships and there was a mutual respect for this craft. Today, the average relationship tenure is less than 3 years, drastically declining from 7.2 years in 1984, and 5.3 years in 1997 (The Bedford Group). If you're not up at night worried about client retention, you should be. In an age where all decisions are "data-driven," why wouldn't you use data to better inform how you manage your relationships? A CRM system can provide instant insight from those ambiguous emails (are they having a bad day; are they not happy?) to help you make better decisions. It can tell you when, where, and how often to interact with your client to achieve the best possible outcome.

Combat attrition.

This industry has always had notoriously high attrition rates, which only adds to an already tenuous client-agency relationship. When you're only paying your typical media planner or account executive $40K a year in NYC, you shouldn't be surprised when they jump to greener pastures. But an employee's resignation doesn't mean the next person should have to build client relationships from scratch, and it doesn't mean your client needs to experience the pain of onboarding someone new. With a CRM system, that new person can pick up right where the last one left off. All those emails are stored, projects are tracked, and the health of the relationship can be easily measured to make transitions much smoother and more efficient.
Subscribe to the Staffing Blog
Subscribe for trends, tips, and insights delivered straight to your inbox.