4 Ways Your Agency Can Conquer the Candidate Conundrum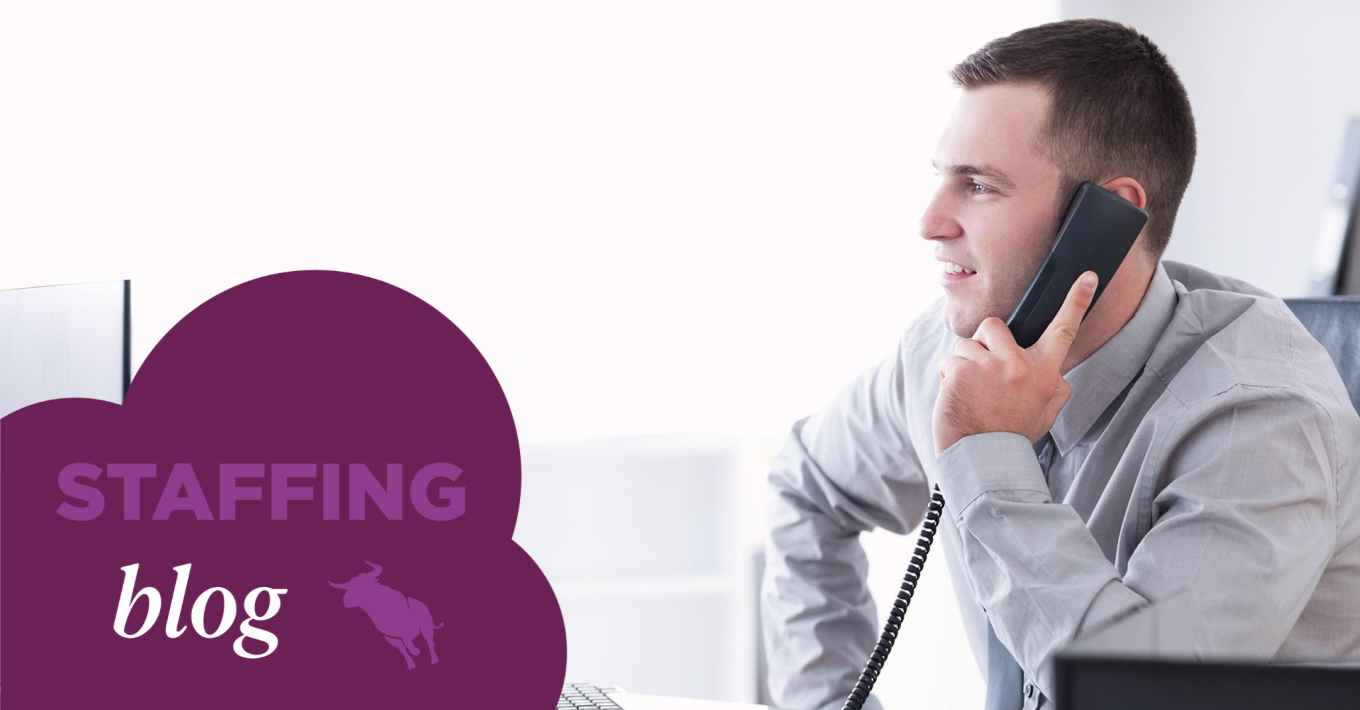 Looking back over the last 12 months, the recruitment industry has been on a whirlwind of a journey. In just one year, we've witnessed the pendulum swing from a client-led market where we saw 81% of agencies prioritizing the generation of new client business (based on Volcanic's industry survey conducted in partnership with Talent Nexus), back to a candidate-led market with agencies now fighting to find, hire and retain talent in a war for talent. 
Volcanic, global leader of recruitment websites and proud Bullhorn Marketplace partner, teamed up with multi-channel job poster and fellow marketplace partner, idibu, and specialist recruitment agency, The Talent Crowd, on a recent webinar 'Conquering the candidate conundrum – winning the war for talent.' Hosted by Darren Curtis, we heard from Gordon Webb and Janine Owen as they discussed what agencies can do to find, place and retain the best talent in a challenging market.
Here are 4 takeaways from the discussion:
Agencies should educate clients and support them in speeding up the hiring process
When you're working so hard to find that perfect candidate, there's nothing worse than handing them over to a client only to find the candidate drops out of the hiring process because it's too lengthy.  
Janine reported that she is witnessing candidates drop out of processes "in volumes I haven't seen in 20 years of recruitment". 
Candidates are in a position of power. They have the confidence to know that if things aren't moving at their pace, they will find something else. Hiring managers need to move fast once they identify good talent to ensure they can secure them. Agencies should work with their clients to help them understand this and try and speed up the hiring process, whether that's utilizing tools such as video interviewing or simply encouraging them to reduce the number of interviews!
Don't just dabble in programmatic. Make the jump!
With so many new and innovative ways to attract candidates, Janine points out that there is always an element of fearing the unknown, which often leaves agencies sticking to traditional practices that are no longer effective. She went on to say,
"The programmatic piece is definitely the way forward. You can spend a lot of money on job boards and only view a small percentage of those candidates that apply. And even though they're now in your database, you don't go back and look for those later; you just start again with another advert. Programmatic advertising can drive unbelievable efficiencies, but you do need your handheld to get the best results."
Gordon adds, 
"Indeed and other aggregators can be a minefield, and if you don't know what you're doing and just dabble in it, you're not going to get the results. Speak to the experts, like Talent Nexus, get them to manage that spend for you, and you will see the results. We've seen them do it multiple times with clients of ours, and I think it is the way forward, but you need to make the jump and buy into it, rather than just trying it out."
Unicorns are hiding in your database. You just need to find them!
Throughout the webinar, there were several references to candidate wastage and the fact that a lot of money is spent on bringing candidates into the database, only for them to be left there, sometimes without even being viewed. So how can agencies manage this process better? 
Darren highlighted, 
"One of our Volcanic clients has a shutdown on advertising for one week every year, and they work solely on the database to try and unearth lost candidates. Those weeks are one of the most productive throughout the entire year in generating candidates and turning that into revenue. It is amazing what can be done when people aren't reliant on the things they normally do. I'd suggest that all agencies give that a go."
*Tip for using idibu with Bullhorn*
Gordon pointed out that for those who use idibu in conjunction with Bullhorn, any candidates who idibu push through to Bullhorn also remain within the idibu platform. Suppose you look first within Bullhorn to find those lost candidates and still can't find that perfect candidate. In that case, idibu allows you to filter candidates by unread applications, and there could well be a unicorn hiding in there that you've never seen before!
Buy tech that works for your recruiters as well as your candidates
There is a lot of content out there about ensuring your tech stack has your candidate at the forefront throughout every stage of the journey. To achieve this, Janine spoke about how you need to choose tech that offers top candidate experience and equips your recruiters with the tools to be as efficient and productive as possible. 
Volcanic's recruitment website platform, known globally for its success in candidate attraction, also has a host of features that support agencies in generating new client business. Plus, with our powerful integration with Bullhorn, our 360-sync ensures that any data changes via the website or CRM are continually and automatically updated in both locations. This ensures recruiters constantly work with the most up-to-date information and don't have to jump between multiple systems to find it.
Essentially, as Darren summarises, "your tech should be an enabler for human interaction to work."
To watch the full webinar on-demand, click here. 
Subscribe to the Staffing Blog
Subscribe for trends, tips, and insights delivered straight to your inbox.