Process automation customised for your business
Our native integration enables candidate and job data to flow seamlessly between your CRM and website. Jobs will transfer from Bullhorn to your Volcanic website. As you publish new jobs within Bullhorn they will automatically appear on your website. Equally as jobs are removed or expired within Bullhorn they will automatically be removed from your website.
When candidates register or apply for jobs on your website, their data will be sent directly into your Bullhorn account. No need to manually load candidate data received via email – cutting down on admin, safeguarding data and saving you time.
You can also customise the data fields to capture additional information.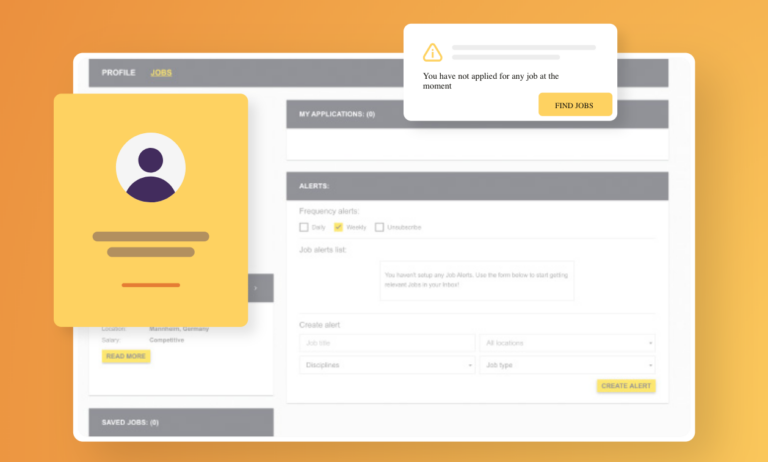 Real-time updates between CRM and website
Extend your integration with our 2-way data sync, placing Bullhorn as the single point of truth for candidate data, with no risk of data being out of date on either your CRM or website.
When a candidate record is modified in your CRM any mapped fields are automatically synchronised with the candidate record stored by Volcanic.
This means that a candidate can always see the data you hold for them, and can be sure it is accurate.
Additionally, this allows Single Sign On integrations to be enabled in your Candidate Dashboard to seamlessly log candidates in to your other systems.
Effective integrations boost recruiting processes
Our long-standing partnership with Bullhorn commenced in 2015 and continues to prosper. Through our collaboration, recruiting processes are enhanced. All jobs published within your Bullhorn CRM pull straight through to your Volcanic website, fully optimised for search. When a candidate applies for a job all data is populated within the relevant fields in Bullhorn.
Meanwhile, our integration with Herefish allows you to set up lead scoring so your team sees the best contacts to call enveloped within your Bullhorn CRM. These powerful integrations indicate why 30 of the top UK 100 recruitment firms choose Volcanic to build and power their websites, including the likes of Kelly Services, Manpower, Experis and Austin Fraser, and we're proud to now have over 350 websites integrated with Bullhorn.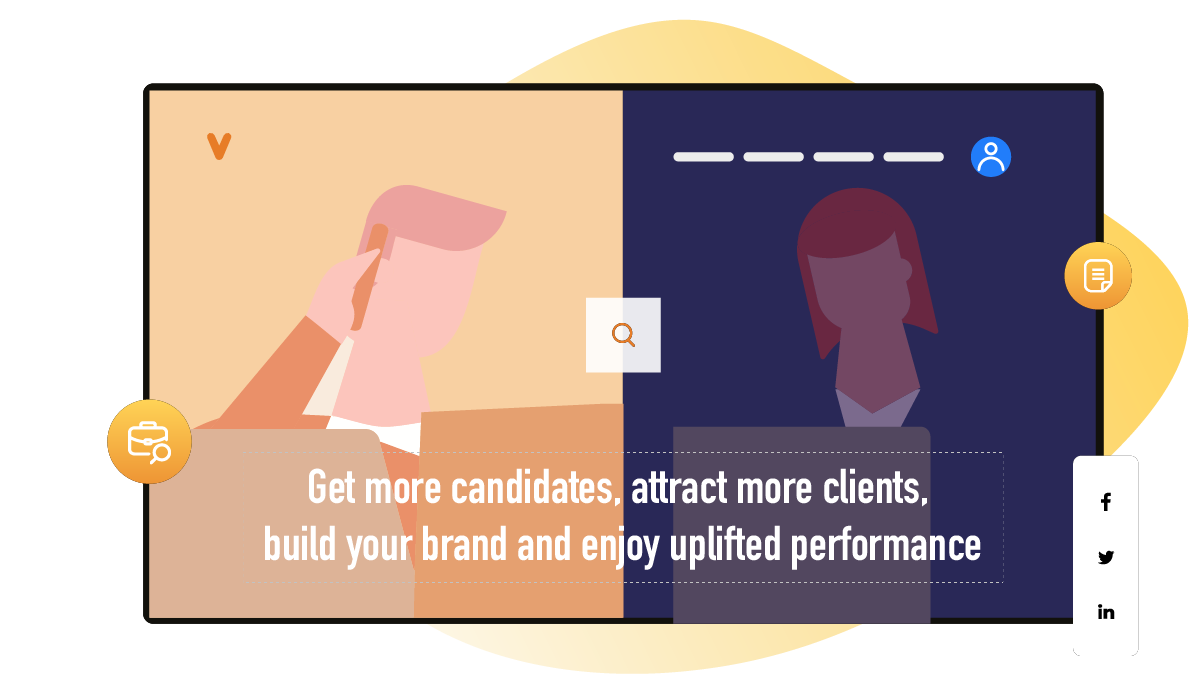 About Volcanic
Volcanic is the global leader in recruitment websites that accelerate candidate attraction and engagement. We create beautiful websites powered by our fully secure SaaS platform that is integrated with market-leading CRMs and multi-posters for better efficiencies.
Our platform has been designed exclusively for recruiters to amplify their online presence through a world-class content management system, GoogleForJobs optimised job posting, SEO monitoring tools, compliant candidate portals and an advanced reporting suite.
What our clients say
"We really appreciated the Volcanic and Bullhorn partnership because this ensured that all the heavy lifting around the critical integration of our website and CRM was being managed by the two tech providers working with our best interests in mind."
– Lloyd Connect