Big Data and Analytics to Drive Your Business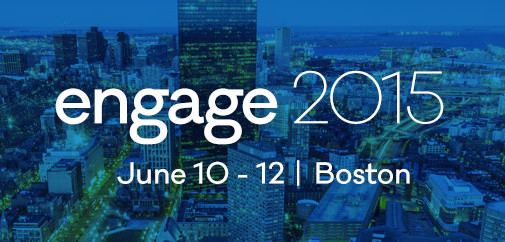 Matt Fischer, Bullhorn's Chief Technology Officer, served as moderator for the second Differentiate to Win session of the day, "Insight and Analytics: Big Data and Analytics to Drive Your Business." On the panel for the discussion were:
Fred Shilmover – Founder & CEO, InsightSquared
Tom Becker – Founder & CEO, Talennium
Dan McGuire – Founder & CEO, cube19
Fischer first asked about the panelists' experiences and views on the current landscape of reporting.
McGuire reported that he feels constantly shocked that not every company he meets with uses analytics.
Shilmover's company, InsightSquared, originally designed its product for smaller companies that were priced out of the first wave of business intelligence, but they've found that plenty of large companies are also stuck in the past, using gigantic Excel spreadsheets.
Becker noted that today's analytics products have advanced past the companies that they're designed for. The holdup, unfortunately, is a lack of trust in the products. But there's huge variation: there are companies that are winning and doing it through using data in a competitive way.
Next, Fischer asked the panel which are the most common KPIs and types of metrics that are driving excellent business performance?
According to Shilmover, the lowest hanging fruit is activity analysis. An understanding of conversion ratios – the number of submittals per interview, for example – is crucial in order to get the most productivity out of your activity. Ultimately, though, data providers have to flexible enough to meet the needs of their clients.
Becker is a former recruiter himself, and he's noticed that recruiters tend to measure fill ratio as a performance activity. But more effective companies focus on actual performance statistics, like submittal numbers alone. Clients want quality, speed, and cost. But speed isn't measured by a lot of companies, and that makes it a big opportunity. Companies focus on time-to-fill, but time to first submittal, time to interview, and yield time are all more important than time-to-fill.
Shilmover noted that people often equate sales with performance, but in truth, sales is the result of performance.
Mcguire made the point that if you measure the wrong things, you're going to work toward the wrong things. Most companies know their interview-to-placement ratio, but that doesn't necessarily mean it's a KPI. That said, interesting data points can still be generated, like the number of job orders that resulted in only one interview. How would those job orders be affected by a greater number of interviews? Working less jobs, but covering them more thoroughly, can be a highly effective tweak.
Shilmover said that companies can't rely on a rule of thumb, even within a specific organization. There's just no such thing.
Fischer then asked the panel about how to make these suggestions into actionable items.
Becker said that recruiters often respond to the presentation of data by accusing it of inaccuracy. To avoid this problem, data should be seen and evaluated every day, and even then, it takes time for it to be institutionalized into a company.
In McGuire's experience, what ends up happening a lot of the time is that knowledge of the data is restricted to management. But by giving people clear actions and not requiring a lot of effort for training, adoption can be improved greatly and data knowledge can be company-wide.
Shilmover noted that people have a very limited attention span. If you're tracking more than 5 metrics, you're not tracking anything. It gets too complicated to make simple organizational improvements from cluttered data.
McGuire agreed, adding that a data initiative has to have executive support, and the implementation of a new data system has to come from the top in order to ensure adoption.
Next, Fischer asked the panelists how configurable reporting should be.
Shilmover said that Excel is an unbelievable tool, but it's naturally limited by the fact that each user becomes the author of his or her mode of presentation. It's up to data providers to craft an ideal visualization and output.
Becker noted that there's a dark side to configuration. In a multi-office environment, data can be sliced and diced in different ways in different locations, confusing the message of your data.
McGuire felt that he looked at configurability differently. While user experience is one form of configurability, the way you configure the data set you're presenting to a client is just as important, if not more so. The difference between temporary and direct hire companies, for instance, can be vast, or between IT- and Oil & Gas-focused companies. cube19 spends as much time on industry-specific configuration as on the front end.
Fischer then asked for the panelists' perspectives on big data.
Shilmover explained that the amount of data we're capable of collecting is far surpassing our ability to process it. There's an amazing future for big data, but today, the opportunity remains in small data. Predictive analytics and layering data from the outside world are huge initiatives, but most businesses just aren't there yet.
Becker said that big data is alluring and interesting, but that small data is more useful. Imagine predicting the hireability of a job – that would be a real result of analytics and big data. And that would be amazing. But the reality is that the gap between big and small data is the size of the Grand Canyon. It's hard for big data to be useful as of yet.
To McGuire, small operational data makes a big difference. Big data, meanwhile, is still a mystery. People want predictive data, but most of what people do now is look into the past. The next step isn't the future, but being able to gain a clear view into the present. Even before that, though, one of the biggest obstacles to analytics is data quality. You pay recruiters to create and record activity, and if they're not recording activity, they're not doing their jobs properly. Unfortunately, shoddy activity recording is a big problem that plagues the effectiveness of using analytics based on your data.
Becker agreed, saying that getting your recruiters to record data correctly can really give you a competitive edge – it could be even more important than filling requisitions.
Shilmover added that it can't just be a managerial initiative. Your company's entire culture must be data-driven.
Lastly, Fisher asked the panel to offer their thoughts on the future of data.
McGuire said that so much of what we do is driven by data. It's only really starting to happen now in the staffing industry. But it's not totally effective yet in staffing. The current focus should be on building a solid foundation of data to help your company improve in the future.
Becker's hope for the future is that recruiters will be doing less administrative work and more recruiting. Data should result in a finely tuned recommendation engine, enabling recruiters to do their jobs more effectively.
Shilmover warned that if you aren't running an operationally excellent data-driven business in the near future, you're going to be at a significant competitive disadvantage. If you haven't made the transition yet, the time is now. Whiteboards and Excel spreadsheets are not the answer.
Subscribe to the Staffing Blog
Subscribe for trends, tips, and insights delivered straight to your inbox.