Bring Your Parents to Work Day at Bullhorn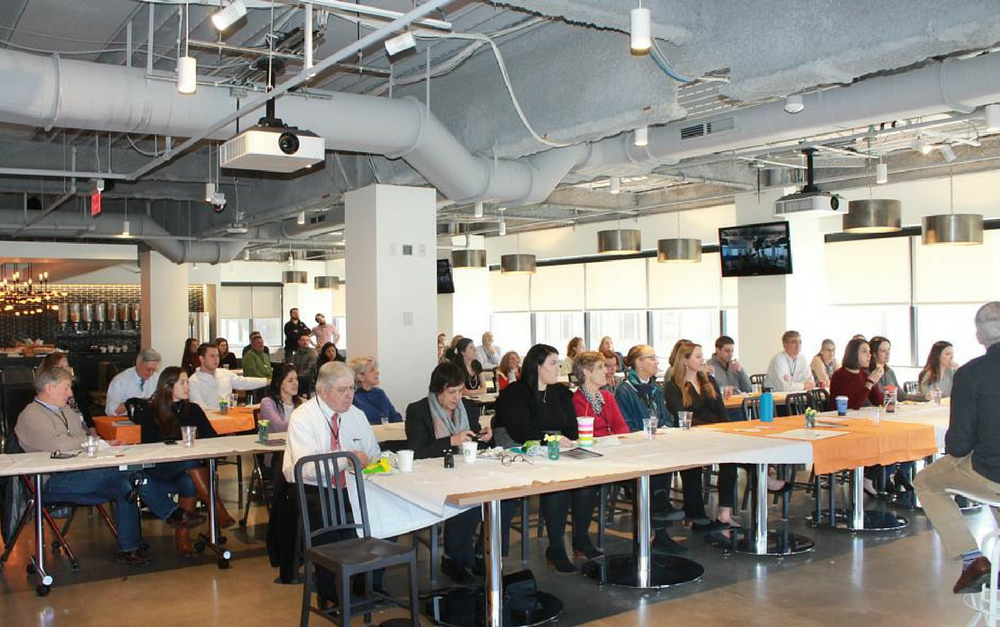 We've recently hosted some office guests. They weren't the usual guests of clients or prospective employees. We were especially excited for these guests because we can attribute our great employees to them. We invited the people who raised our incredible team members to come see what their life looks like in the corporate world.

Founder and CEO Art Papas kicked off Bullhorn's first annual Bring Your Parents to Work Day by showing parents how their children contribute to a culture driven by strong core values:  ownership, be human, speed and agility, energy, and service. Not only were they able to see the stunning vistas from our new headquarters in downtown Boston, but they were also able to see our innovative products that inspired the sleek space. Some members of our C-suite spoke with parents about their journeys to Bullhorn and their best career advice.
Of course, parents had plenty of opportunities to shadow their children to see what a normal day looks like. Parents sat in on team meetings in human resources, client calls in support, witnessed marketing campaigns in action, and saw how their children deliver incredible customer experiences at Bullhorn.
We hosted Bring Your Parents to Work day Friday. I was really proud to have my parents hear about what I've been doing the last 17 years pic.twitter.com/iMqa2C9wwN

— Art Papas (@artpapas) February 20, 2017
As a well-rounded, diverse company, we made sure this event included all employees. Team members of different ages, genders, races, and departments participated. As they shared their personal stories, they fostered stronger camaraderie. From entry-level to the CEO we connected through meeting each other's parents and learning more about our colleague's backgrounds.
We could easily feel the awesome energy in the office throughout the day marked by the positive conversations between employees' managers as their parents learned how valued they are at Bullhorn. Parents now understand what their children do, but more important, they understand why they do it. We saw many relationships strengthen between parents and children, parents and Bullhorn, employees and Bullhorn, and colleagues and colleagues.
As our chief people officer, Kim Castelda, says, "We spend so much time at work," that having the people closest to us understand what we do humanizes the workplace and creates an incredible employee experience. Parents didn't just leave as Bullhorn supporters, they left as what we call "raving fans."
If you want to run with the bulls, check out our current job openings here.
Subscribe to the Staffing Blog
Subscribe for trends, tips, and insights delivered straight to your inbox.