How do Staffing Professionals Use Candidate Feedback to Improve the Candidate Experience?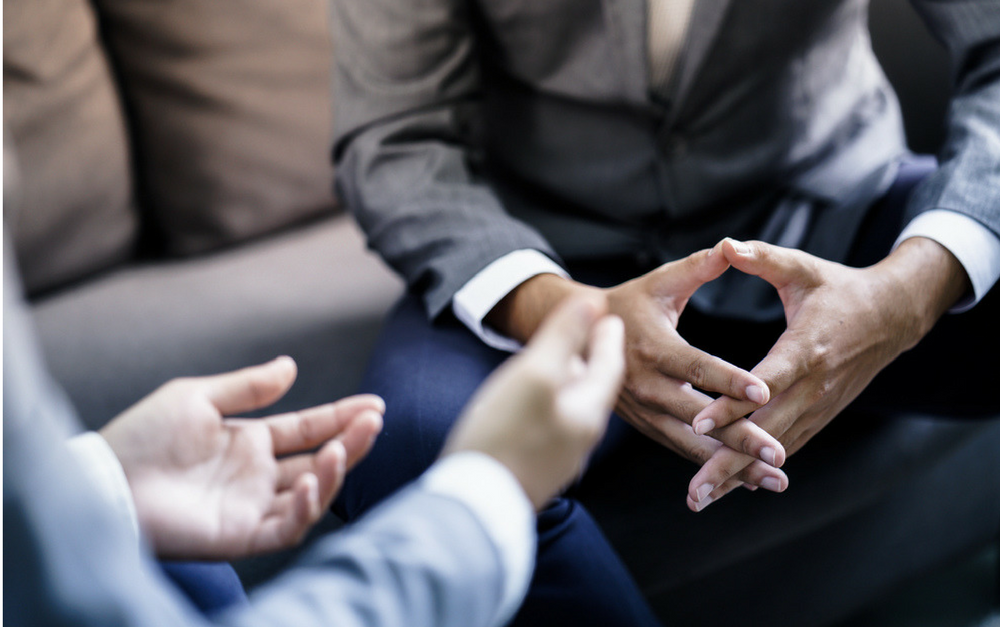 Are you measuring candidate engagement? On the whole, staffing firms are sending mixed messages about their candidate engagement efforts. On the one hand, most staffing professionals acknowledge that the candidate experience needs to be a critical component of their talent acquisition strategy.
And according to the results of the 2017 North American Staffing & Recruitment Trends Report, most firms think they're doing a pretty good job at candidate engagement. That said, the majority of staffing firms don't consistently measure candidate feedback, which may result in an inaccurate picture of their actual candidate engagement successes.
Client Engagement vs. Candidate Engagement
When asked to evaluate their candidate engagement performance, staffing firms generally graded themselves favorably. 86 percent said they do well at service delivery and 77 percent they do a good job at anticipating candidate needs. Staffing professionals gave themselves higher marks for their client service evaluations.


While this is hardly surprising—clients pay the bills—it could be a major mistake to neglect candidate engagement in favor of client engagement. Happy candidates make for happy clients: better-quality candidates are the number one request from staffing clients.
Measure Candidate Satisfaction to Improve Candidate Satisfaction
Less than half (48 percent) of staffing firms consistently record candidate satisfaction and those that do rely heavily on phone interviews and social media monitoring, which may be anecdotal rather than quantitative in nature. Consider implementing a formal candidate satisfaction evaluation process—one that accounts for both quantitative and qualitative data.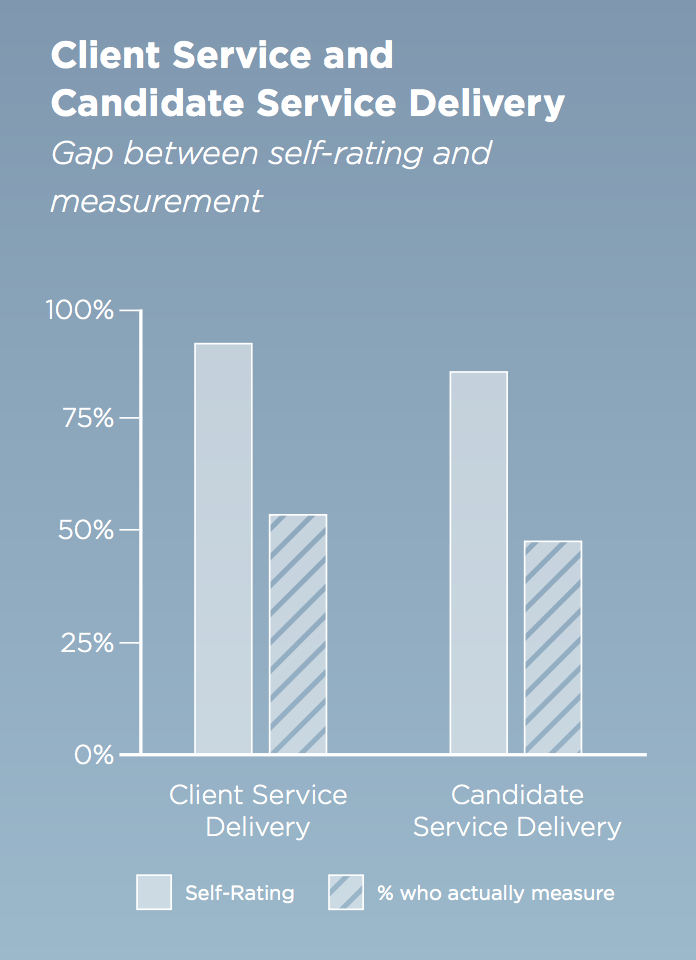 Firms that measure candidate satisfaction rate themselves higher in service delivery and anticipating needs than those who don't. The difference is significant: 42 percent of firms that track satisfaction say they're doing an excellent job, compared to 20 percent of those without formal metrics in place.
How to Leverage Candidate Feedback
Candidate feedback can and should be utilized to inform many aspects of your candidate engagement strategy. Here are some of the reasons respondents gave for soliciting candidate feedback:
"It allows us to know if they [candidates] feel valued and appreciated during the process."
"To improve recruiting processes and communication with candidates."
"To better prepare future candidates for client interviews."
Staffing firms that actively solicit candidate feedback—from the glowingly positive to the instructive to the downright negative—are better positioned to generate positive word-of-mouth referrals and to build loyalty among talented professionals.
Want more insight on the trends, priorities, and challenges staffing pros say they face in the year ahead? Read the full report and learn more about the opportunity that lies ahead for firms in 2017.

Subscribe to the Staffing Blog
Subscribe for trends, tips, and insights delivered straight to your inbox.