How Can You Make Candidates Feel Special? Recruiting Pros Share Their Tips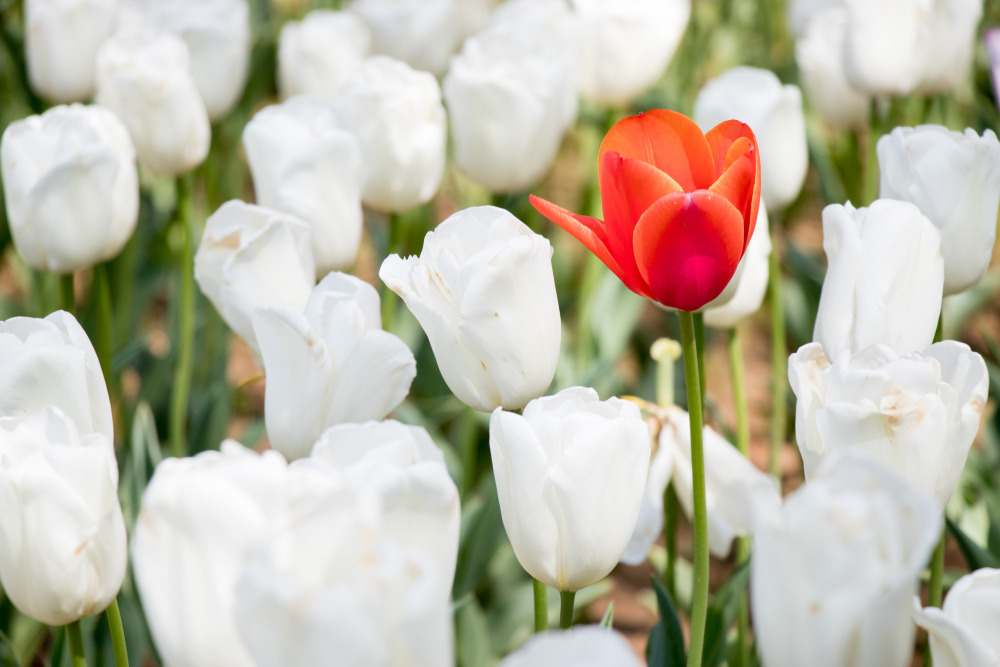 Candidates may be an invaluable asset for staffing firms, but they're people too. And like all people, they don't' want to be treated as if you can see an invisible dollar sign floating above their heads. So how can you build real relationships with your candidates and ensure they feel like more than a number? We asked recruiting experts for their tips. Here are the top responses: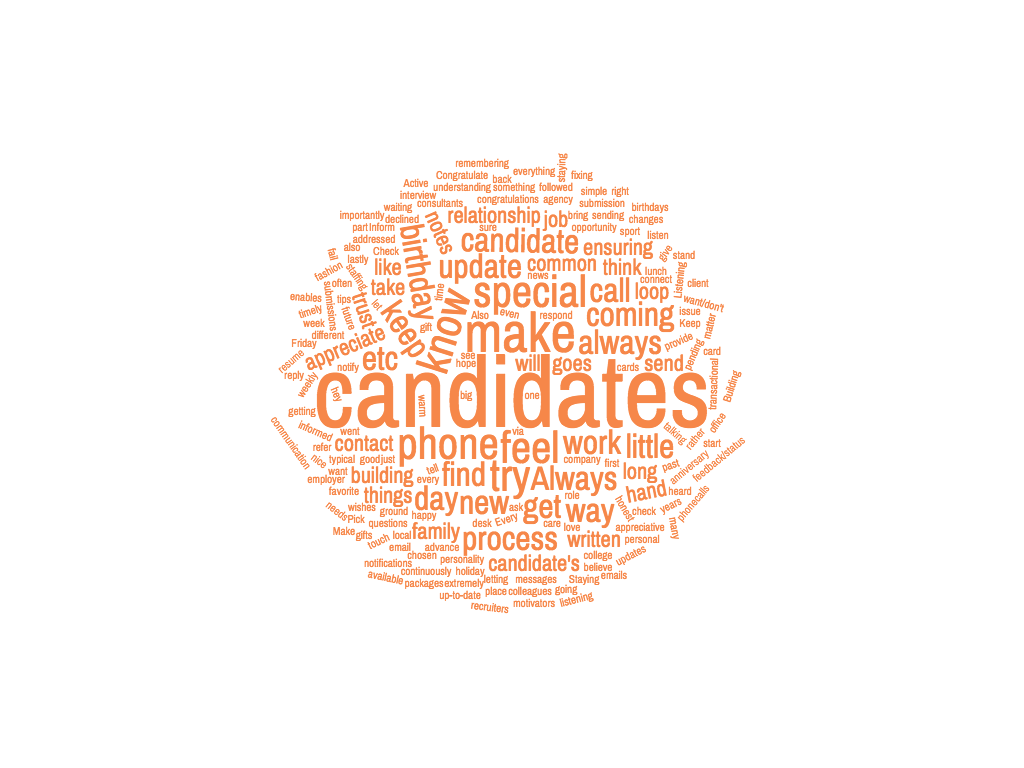 How Do You Make Candidates Feel Special?
The majority of staffing pros don't measure candidate satisfaction or have no formal method for implementing it into their business. But those that do have found it to be an essential way to better their business. Here are some of their best responses for improving the candidate experience:
Make sure you reply to their emails and phone calls in a timely fashion and listen to their needs.
Daria Gourianova
Procom
I keep them in the loop. Pick a day of the week (I like Friday), and then call those candidates that are in the interview process and waiting on the employer to give them a weekly update. And then once they get the job, send a nice hand-written card to their new place of work to congratulate them.
Derek Rose
Strategic Contract Resources
I always make myself available for a phone call.
Gregory Carathimas
Procom
I think it's the simple things that matter—getting back to them with feedback, ensuring what they want or don't want in a role is heard, and lastly, building a relationship with them instead of treating it as a transaction.
Radhika Arora
Open Systems Technologies
I take the time to get to know my candidates ensuring that I will work with them continuously over the years. They appreciate the personal touch and often refer their colleagues to me.
Valerie Anderson
Procom
Monica Claypool
RedRiver Systems
Stay in contact. I believe this goes an extremely long way to candidates. Inform them of how everything is going, where their stand in the process, tips on fixing resume etc. Most importantly staying in contact with the candidate. I think many recruiters fail at this part so if you do it right the candidate will love you!
Justin Taylor
Procom Services
Always go out of your way to keep the candidate informed and up-to-date with any changes or notifications from the client. More communication enables more trust.
Gary Fiore
ACG Resources
If I know that a candidate's birthday is coming up and I'm talking to them on the phone I tell them happy birthday in advance.
Eniola
Procom
Building a relationship, building trust, and remembering your candidate's motivators goes a long way. I also try to do little things: packages when they start, little notes and gifts for their birthdays, holiday notes, etc.
Matt Brosseau
Instant Alliance
I try to get to know them and find common ground. Also, I am always honest with them and they always appreciate that even if it's not good news.
Adeline Steffen
Procom
On a candidate's first day at their new job, we send a handwritten congratulations cards and a gift for their new desk!
Lauren Schuman
Pyramid Consulting Group
I respond to every phone call or email that is addressed to me.
Marnie Pertsinidis
Procom
I make my candidates feel special by sending them birthday wishes and work anniversary messages.
Dawn Bahan
Joseph Chris Partners Executive Search
Keep them warm, notify if they have been chosen OR declined and why. Always keep them in the loop rather than just letting them be after the submission.
Adam Oakes
Procom Services
---
Want more tips on providing a great candidate experience? Check out The Recruiter's Guide to Candidate Engagement for tips, techniques, and approaches to engaging your candidates.

Subscribe to the Staffing Blog
Subscribe for trends, tips, and insights delivered straight to your inbox.