Consult Your Way to More Repeat Business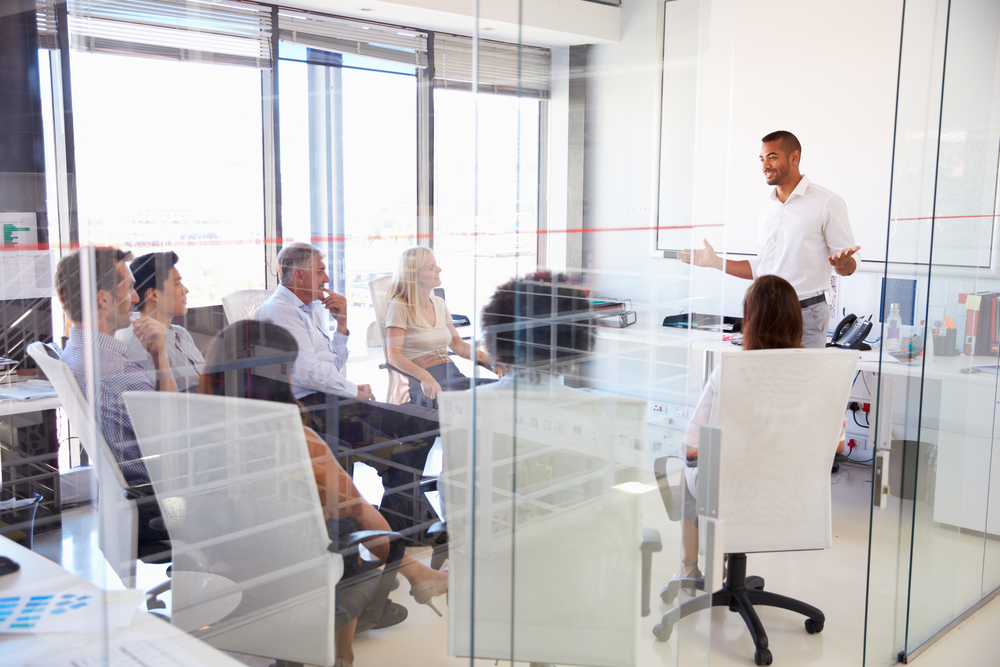 If you've worked in the staffing and recruiting industry for any length of time, you know your customers are unabashed bargain hunters. Many companies assume that all firms are created equal, and that the quality of service they get for their money is the same with each one.
That's a frustrating assumption for firms to deal with; you can't just drop your prices every time you need to earn new business. You also can't always match the terms offered by competitors who are willing to simply cut costs in order to steal job orders away from you.
To gain a competitive edge, you have to add more value to your clients to differentiate your services. By providing critical feedback about your clients' recruiting processes, you can establish your firm as a trusted advisor for the people you work with.
There are two key steps you should take to ensure your team is set up to perform as effective consultants for your clients, avoid getting repeatedly sucked into price wars with your competitors and earn repeat business from your customers.
Deliver More Than Just Candidates
The first step is to establish a level of credibility with your clients that goes beyond delivering quality candidates. To say that more bluntly, stop being an order taker.
Yes, your customers supply the job orders and pay you, but they're not the experts when it comes to finding and hiring top talent. You are.
When you let your clients take the sole lead on deciding how they want to recruit, you miss a valuable opportunity to distinguish yourself from the competition, increase the worth of your services to your clients, and pave the road toward earning more business from the same companies in the future.
To do this, ask the right questions and push back when your clients can't give you good answers. One critical question your recruiters and salespeople should always ask is, "Why is your hiring process structured the way it is?"
Adopting the Socratic Method to pick at your clients' hiring process opens the door for your team to provide a valuable consulting service. The war for top talent is real, and you're on the front lines every day. Use the experience you've gained to question conventional wisdom and add weight to your advice. You know what it takes to hire the best talent, and you can prevent your clients from making costly mistakes by standing your ground.
Another critical question your team should be asking in every engagement is, "Why are you hiring for that position right now?"
Asking this type of question that's aimed at the heart of what's driving a hiring decision helps your team go above and beyond simply offering qualified candidates for the position, and instead become an advisor that shapes the goals and parameters of the position they're helping to fill.
When you engage clients in this manner, they begin turning to you first because they trust the advice and the guidance you've provided, as much as they care about the quality of candidates you're sending and the service they receive. You become more than just another vendor.
Of course, the challenge to this approach is that not all customers are created equal. You have to tailor your approach for each customer, which takes time and energy away from both finding new customers and from recruiting candidates. There simply aren't enough hours in the day to take this approach with every customer you ever engage.
This fact brings us to the second precautionary step you should be taking to ensure a quality experience for your customer and earn repeat client business: analyze the behavior of your customers over time, and use that hard data to tailor your services to each company you work with.
By regularly conducting an analysis of where you are placing candidates and how your placements are trending with each client over time, you can use hard number to demonstrate how clients can improve their process.
The magic of this approach is it helps you strike that vital balance of delivering consistently high-quality service to all your customers while still prioritizing job orders that are going to have the greatest return for your company. By getting a firm grasp on what to expect from customers, you are able to organize your internal resources to tailor your service without compromising quality.
Rather than dive into the details of this second precautionary step here, we've created a comprehensive, step-by-step guide that walks through the basics of analyzing your customer behavior over time.
Click through below for a step-by-step guide to analyzing customer behavior.
We've outlined the big picture strategy for adding more value to your client engagements here, and our guide below will help take you through the nuts and bolts of assessing your clients' recruiting process and maximizing the number of clients you have coming back for repeat business.

InsightSquared is a staffing and recruiting analytics solution that's been helping Bullhorn customers with metric tracking, candidate analysis, forecasting, assessing job order trends, and improving data quality in their ATS. Visit insightsquared.com/for-staffing to learn how InsightSquared can help, or find us in the Bullhorn Marketplace at bullhorn.com/marketplace/insightsquared/.
Subscribe to the Staffing Blog
Subscribe for trends, tips, and insights delivered straight to your inbox.