How to Go the Extra Mile for Your Clients and Candidates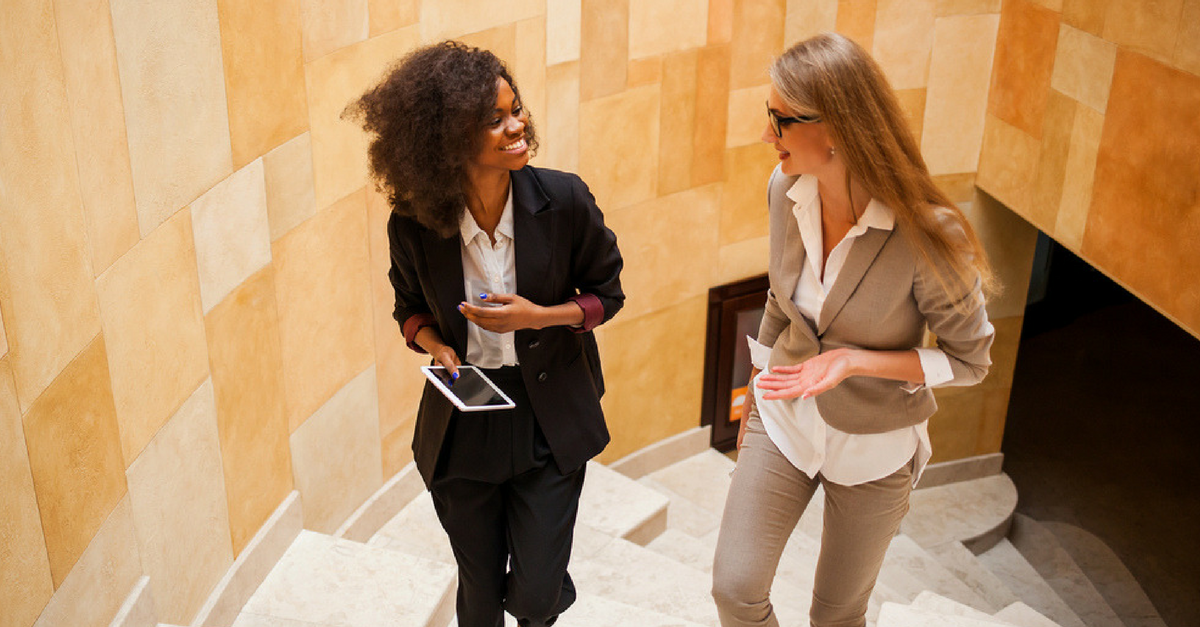 Recruiters are often viewed as salespeople, as you're selling a candidate on a job and selling a client on a candidate. While this can be true to some extent, recruiters are also more than that. The recruiters who gain the trust of clients and candidates are the ones who treat their roles as career consultants for their candidates and growth consultants for their clients.
After speaking to recruiters who are new to the industry and those who have been in the industry for 10+ years, it is clear there a few common denominators in how you can separate yourself from the thousands of other recruiters out there.
Have a conversation
First and foremost, you need to get to know your candidates as well as your client. Stop thinking, "What's in it for me?" and start thinking, "What's in it for them?"
Clients: Why are they looking for help? How does this role impact their business? What are the most important traits and skills for the role? What traits are secondary?
Candidates: Why are they looking? Or if they aren't looking, what are they looking for long-term? Think small and big picture and act as a career advocate, and you'll create a foundation for a long-lasting relationship.
Provide feedback
Candidates: One of the biggest pieces of feedback that recruiters receive is from candidates who want more transparency during the hiring process. Even if you have no news—letting your candidates know that you know they still exist can be a true differentiator.
Clients: Clients, on the other hand, are relying on you as their partner to find qualified candidates. If they believe the salaries are too low or the requirements are narrowing their options, let them know so they may make the necessary adjustments.
Know your clients and candidates
Candidates: It can take weeks if not months to place a candidate in the right role. When you present a candidate with an offer which is $20K below what you know they were looking for, you're wasting your candidate's time—unless it offers other things they value more, like remote work or a short commute—and you're not being a good advocate. This alone can ruin a relationship.
Clients: Don't send candidates over that are way off of the mark from what your client needs. While it's good to provide your clients with options— and sometimes someone who's 85 percent fit for the job but can learn will be a better fit than someone who is 100 percent fit but out of your client's price range—know where to draw the line. If the candidate stands little chance of being hired, you're wasting your time, your client's time, and the candidate's time.
Be able to read between the lines
Candidates: The more you spend time getting to know your candidate, the less the likelihood will become that your candidate "goes ghost" or rejects the offer. Often a candidate will show interest in a role purely based on the job's salary range—take this opportunity to dig deeper into their motives for making a move. If someone loves their job, but they're ready to jump at a small increase in salary, there might be other elements of their current job that they're unhappy with.
Clients: If your client is looking for a CPA with five years of Big 4 experience but only wants to pay $40K, this can be a red flag for a recruiting firm as an unfillable job. Why are they only looking to pay $40K? Did the last person they have in that position have the experience they're looking for? Find out where they're getting their requirements from, and if those requirements are necessary. This is a great opportunity to act as a consultant for your client to tell them about the market and why this may not produce the candidates they're looking for.
Remember: You're dealing with someone's life and livelihood
Candidates: One of the biggest mistakes a recruiter can make is to not see the person behind the placement, pushing a candidate into a role they don't want or isn't a fit for their goals. This is a huge mistake, because you may ruin a relationship you spent months cultivating, and on top of that, 90 percent of the time the candidate won't last their guarantee period.
Clients: Getting to know your candidates and your clients gives you an opportunity to determine whether this partnership will be a good fit long term. Will they be a culture fit? Do they want to participate in the monthly team-building events? If you read beyond the job description and your clients' requirements, you'll go above and beyond the client's expectations and you'll create a trusted partner out of your client.
---
There's never been a better or more vital time to focus on candidate engagement. Get the candidate engagement ebook to discover whether you should focus more on candidate engagement, and if so, which processes and technology you can tap to support your efforts.

Subscribe to the Staffing Blog
Subscribe for trends, tips, and insights delivered straight to your inbox.