How an Award-Winning Staffing Firm Improved Recruiter Productivity by Integrating VoIP: An Interview with Joe Kelly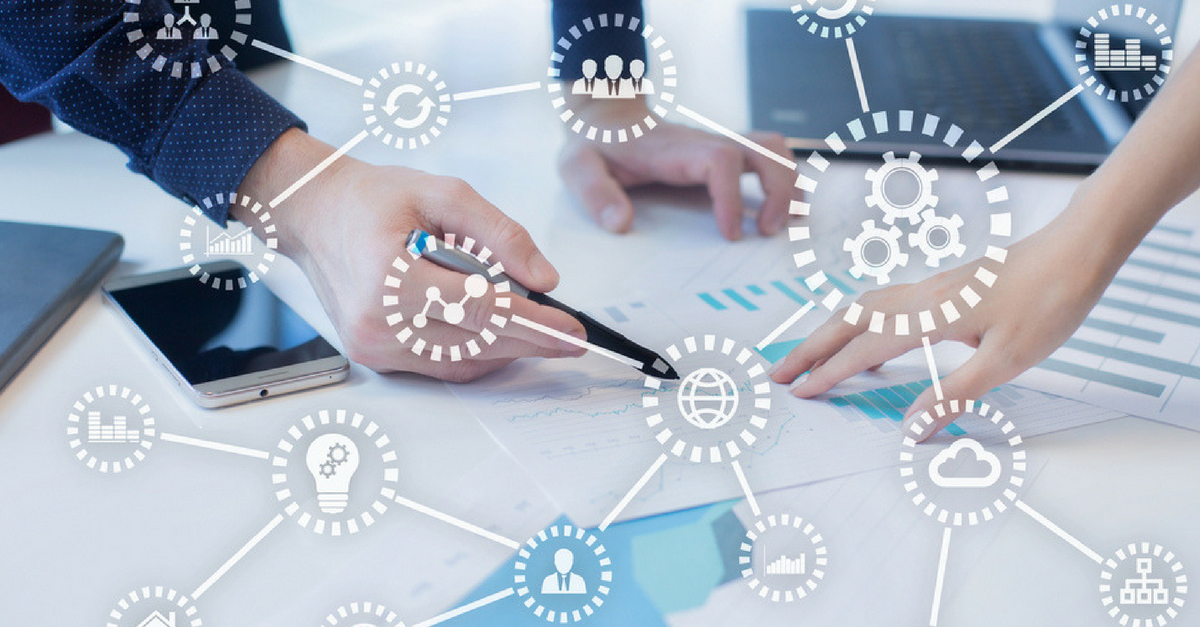 Workflow automation has become a major aspect in the staffing industry, as many teams are using new tools to improve recruiter productivity. By integrating two mission-critical pieces of staffing operations; your recruitment CRM and your phone system, teams are able to streamline communications and increase phone time. Integrated VoIP systems enable teams to live inside of their ATS while capturing all interactions with candidates and customers.
VoIP (Voice over Internet Protocol) is defined by the FCC as, "a technology that allows you to make voice calls using a broadband Internet connection instead of a regular (or analog) phone line." In other words, it is simply the phone service you receive over the internet. Integrated VoIP services are so much more than this. By connecting phone services with your computer, you are then able to do the more important task of connecting phone services directly to your recruitment CRM.
Integrated VoIP providers have a wide range of varying features, some that differentiate between each service provider. Most of this functionality is designed to improve productivity in recruitment and sales teams. Some of these standard features include click-to-call on any number, inbound screen notifications of a caller's ID, and call tracking inside of your recruitment CRM. In addition, some systems have high productivity tools such as outbound power dialers, the ability to leave a pre-recorded voicemail, and having a local number show when calling to increase pickup rates. Using integrated VoIP systems allow teams to make more quality calls each and every day.
I sat down with Joe Kelly, a highly experienced recruiting professional, regarding his experiences implementing and utilizing CloudCall, an integrated VoIP system, and Bullhorn Marketplace Partner. Joe Kelly has been working in the staffing industry for over 20 years and is currently the Chief Operating Officer of Talon Professional Services. Since moving to CloudCall in early 2016, his team has used CloudCall's VoIP integration through their day to day use of Bullhorn.
HS: To start things off, what would you say is a high-level overview of what Talon does, and what led you to CloudCall?
JK: We focus on highly skilled IT talent for our clients and helping that same talent find the right engagements. We are constantly evaluating the tools that are out there on the market, and making sure that our team has access to the best of the best; that is what led us to CloudCall.
HS: You and your team have been using Bullhorn for about 12 years now, and deploying any new technology with your core platform is always a challenge. Did your team face any difficulties utilizing the integration within Bullhorn? How has CloudCall's integration driven your team to fully adapt to the functionality inside of Bullhorn?
JK: The integration with Bullhorn is so easy to use, even the simple things like being able to click to dial on a phone number in Bullhorn, or anywhere for that matter.
When somebody makes a dial, that they can enter notes right into Bullhorn, which seamlessly get put into the files in our recruitment CRM. We can always have access to who we called, for which job, and see what the results of that call were without ever having to leave Bullhorn or go into a separate tool.
HS: Integrated VoIP solutions have a large range of features, from click-to-call to inbound screen notification and much more. Which feature would you say has had the largest impact on your team's productivity?
JK: One of the features that we found very helpful, that I thought was rather unique and that we didn't have with our previous phone system, is the ability to run campaigns. It (CloudCall) will just automatically dial the next candidate, and whoever is next in the system who is not currently on the call is able to pick up the next call. It truly enables us to really dial through a large list of people rather quickly.
HS: Was the transition to an integrated VoIP system difficult, would you recommend this to other members of the staffing industry?
JK: Within a couple of days of us switching over from our old vendor to CloudCall, the team was easily managing everything. We put notes in the system using CloudCall, started using Click to Dial, and several of the other features. To get all of that AND save money, just made it an unbelievable no-brainer.
---
To learn more about how integrated VoIP Technologies can improve recruiter productivity and maximize the capabilities of your Bullhorn Recruitment CRM, join the Bullhorn team for their upcoming webinar on October 19th. Register here!

---

About the Author: Hope is the Partner Marketing Manager for CloudCall, a Bullhorn Marketplace Partner and integrated VoIP solution. After graduating from Northeastern University, Hope started at CloudCall in early 2016 as a Customer Account Manager. Since moving into the Partner Marketing Manager role she has worked closely with Bullhorn and the staffing industry.
Subscribe to the Staffing Blog
Subscribe for trends, tips, and insights delivered straight to your inbox.