How Can Public Relations Pros Beat a Fear of Public Speaking?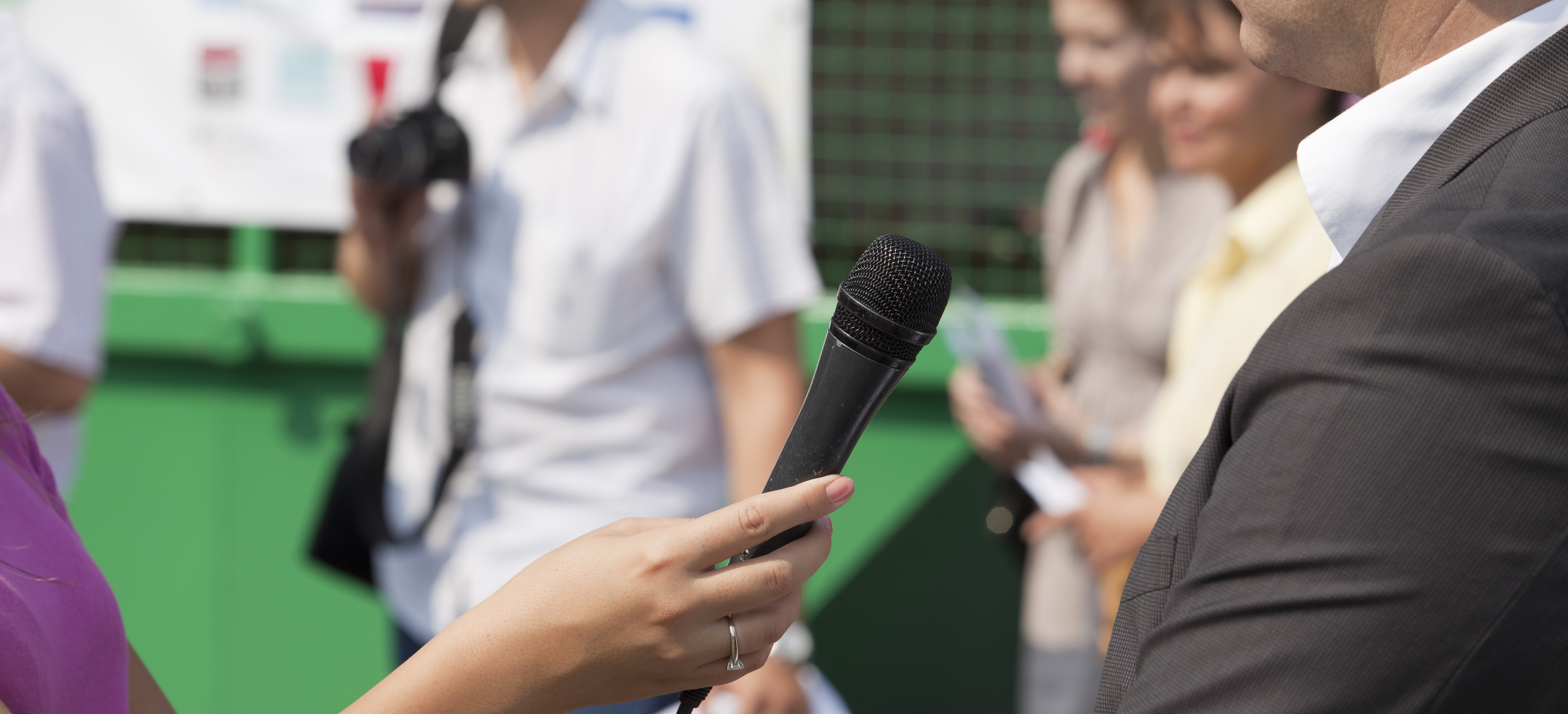 As a professional in the public relations industry, you might gasp when you see the word "glossophobia," also known as a fear of public speaking. If this is a fear you face, you can find comfort in knowing that this fear is more common in the PR industry than you might think.  But when it comes to media interviews and other public speaking opportunities, there's no time for fear. So how can PR professionals overcome this fear and deliver solutions for the needs of their clients, attract new business, and boost their credibility?
According to Elena Verlee's article "The Ultimate Media Interview Checklist," 75% of people suffer from glossophobia. You are certainly not alone if you are included in this category. By focusing on specific guidelines and steps, however, you can attack your fear head-on by taking things step-by-step.
In Verlee's article, she lists 33 tips to consider before, during, and after a media interview. Here are some of the key points that I found to be some of the most useful takeaways:
Preparation beforehand is incredibly important, and this doesn't just mean researching and feeling comfortable with the topic. Get to know your interviewer before you meet. Understand his or her interview style and the main goal of your conversation. This will help you to craft your messaging and communicate in a way that will make a compelling interview.
This next tip can be useful in any situation, not just media interviews: "If you cannot answer or speculate on a question, give a response with a bridging statement to get back on track." It's a skill that many people have difficulty developing, but it's crucial to have a handle on this to avoid coming across to others in a way that you do not want to be perceived.
It's just as important for you to share and promote the interview as it is for the publication. Promote the work that both parties have completed to make the interview complete. Provide additional content or information with your audience around the topic to enhance your readers' experience.
To complement this preparation, there are an endless number of additional resources available to you with today's technology: online articles, classes, webcasts, and so much more. There are also more "traditional" methods available to you like in-person classes, rehearsing, and practicing in front of others to collect feedback.
Matthew Schwartz, author of PRNews' post "4 Tips for Conquering Public Speaking Fears," also offers preparation advice to help you take the bull by the horns and conquer your fear. He encourages hesitant public speakers to always know their materials, their audience, their time frame, and their intended outcome. Perhaps most importantly, he pushes speakers to ask themselves specific questions: "What are you hoping to achieve through your speech? What are the most important points you want to leave with the audience? What's the best way to leave the audience with a positive outlook about what it just heard?" Once you've fully thought through a speaking engagement, the rest will fall into place, allowing you to give the most effective and successful interview you've ever given.
What are you waiting for? Take the necessary actions to make the most of your PR opportunities and start giving the amazing interviews you were meant to give!
Subscribe to the Staffing Blog
Subscribe for trends, tips, and insights delivered straight to your inbox.