How Do Your Client Relationships Stack Up to Others?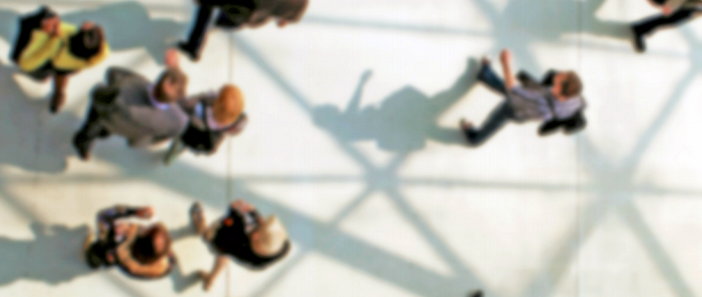 The important role that relationship development plays in maintaining and growing your network is an obvious one. But for consulting professionals who operate in a wide variety of functions across an endless number of industries, are there common strategies we can adopt where others have had proven success?
Some may believe that relationship management is a skill that not every individual possesses. But I believe that most people have seen the benefits of embracing new tactics firsthand, whether through the implementation of new tools and technologies or simply by approaching a conversation with a client in a new way.
In a recent webinar, Get the Most out of Your Consulting Relationships, a panel of consulting industry experts from top firms collaborated to bring us some top-notch advice that is guaranteed to advance your consulting career. Whether you've been in the industry for nearly as long as you can remember or you're just getting into it now, we should never stop learning from each other.
What's important to note is that when we're discussing how to manage client relationships, we are not only talking about making a professional connection. You should also try to connect in a way that is beyond the scope of the project that you were brought in to consult on, especially when it comes to new clients who you do not yet have some sort of bond developed with yet. It's critical to understand your clients or else you'll never be able to help them in the ways that they really need.
"Too often, I believe, consultants try to jump right into what they've done in the past or what others have been doing and don't take the time to understand what the client need is. 9 times out of 10, what they brought you in for is not what they really need to get done. If you deliver what they don't want or what they don't need, it's a waste of resources overall," shared Patrick Donegan, Principal at Systems Evolution, Inc., on the webinar. This ties directly into delivering based on client needs and, in turn, customer satisfaction. The pre-work is just as important as the project itself.
But once you've built a relationship with your clients, how do you balance their expectations with the reality of what you can deliver? We all know that it's not often that these two align. Charles McNichols, Associate Partner at IBM Talent & Change Center of Competence, talked about how he approaches most client engagements: "[I go in] knowing that no matter how well our team is positioned to do the work and how good the team members are, something is going to go wrong. [Clients] have us there because it's something that's really challenging. Be prepared for that by looking for small problems before they turn into big ones."
No matter what level you are at in your career, customer relationship management should always be at the forefront of your business practices. A great piece of advice given by Dion Dunn, Partner at Centric Consulting, is that "every level of consultant has a responsibility for managing client relationships. Build your relationships at any level right now as if they are going to be your next buyer somewhere down the line." Dunn encourages interns and senior consultants alike to take advantage of their client interactions.
When it comes to going above and beyond in building your client relationships, what is the right way to stay top-of-mind with your clients? Scott Riehl, Senior Director at Point B, gives follow-up plans the same weight as actual client meetings. "A meeting might go really well and you might have a follow-up, but what's the next plan to get back in touch with someone? It's that touch-point – how often are we going to have that touch-point, and what type of value can we provide at that next touch-point? Something as easy as that." Scott also mentioned the use of a CRM system and its role in managing relationships with his customers.
Taking what many think of when they envision a "typical CRM" a step further, Bullhorn Consulting CRM is a great tool for consultants. It captures each and every interaction so that you know exactly what's going on with your accounts and who your most engaged contacts are. It even reminds you when you're past due on reaching out to one of your clients, helping you to stay on top of your many responsibilities.
The on-demand recording of the webinar hosted by Bullhorn and TheConsultantLounge, Get the Most out of Your Client Relationships, is now available on demand. Watch the recording now to learn more from the perspectives and insights offered by the panelist representatives from IBM, Point B, Centric Consulting, and Systems Evolution, Inc.
Subscribe to the Staffing Blog
Subscribe for trends, tips, and insights delivered straight to your inbox.