How Important Is Firm Size to Recruiting Agency Success?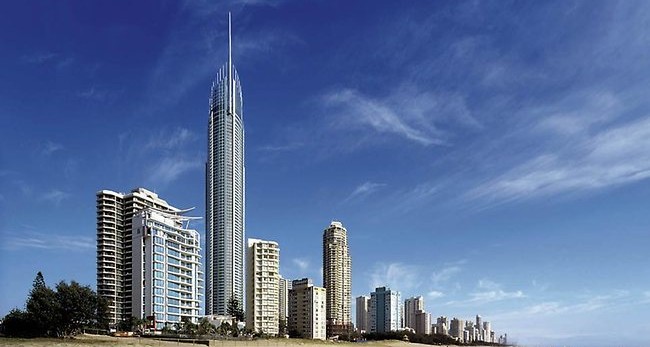 Bigger isn't always better. A compact car can save you money on gas, and today's cell phones are certainly more convenient than the monstrosities of the 80s. Bullhorn recently conducted its annual North American Staffing and Recruiting Trends survey of 1,285 recruiting agency professionals, examining key benchmarks, crucial metrics, and various other recruiting strategies. Recruiting firm size, according to our 2015 North American Staffing and Recruiting Trends Report, can be one of the most important difference makers when it comes to achieving success in the recruiting industry.
In fact, the size of your recruiting firm can have a substantial impact on your company's measures of success. For example, smaller firms might have to contend with a reduced amount of job orders, while large firms may find themselves spread thin across multiple physical locations. 75% of small recruiting agencies – those with 10 or less recruiters and salespeople – experienced placement growth in 2014, significantly less than firms with more than 10 recruiters and salespeople (85%).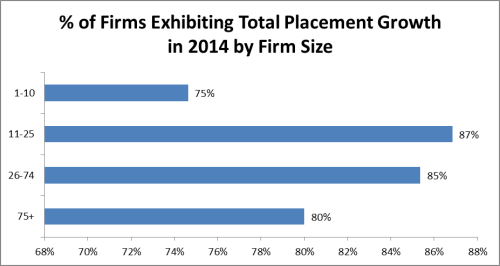 This discrepancy likely has a multitude of causes, but chief among them could be small agencies' sources of job orders and candidates. Among all firm sizes in 2014, small agencies had both the lowest percentage of revenue from repeat client business (62%) and the lowest percentage of placements made from existing candidates in their applicant tracking systems (46%). In fact, small firms are the only ones that make less than half of their placements from an existing pool of candidates in their ATS or CRM database.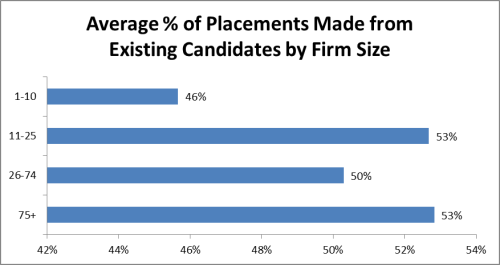 Ultimately, this combination means that small agencies spent 2014 attempting to fill job orders from more new clients than other, larger firms while simultaneously working with a smaller existing pool of candidates with which to make placements. Despite these disadvantages, small firms' fill rate performance in 2014 was actually quite good in comparison to other firm sizes. However, small firms did have to submit a significantly greater amount of candidates for every successful placement they made, perhaps indicating a lack of familiarity with their candidate pools or clients.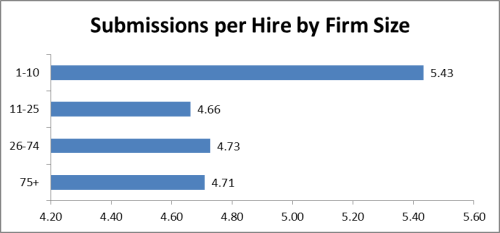 Meanwhile, while large agencies composed of 75 or more recruiters and salespeople didn't lead the way in every measure in 2014, they came close. Despite a smaller percentage of firms experiencing total placement growth than midsize firms (those with 11-74 recruiters and salespeople), large recruiting agencies received the most applications per job posting (29), had the highest fill rate (55%) and hit rate (44%), made the highest percentage of revenue from repeat client business (65%), and made the highest percentage of placements from existing candidates in their applicant tracking systems (53%) of all firm sizes. Clearly, large recruiting firms can reap considerable performance benefits with the additional resources at their disposal. It's up to agencies with less headcount and revenue to find creative ways to level the playing field.
Subscribe to the Staffing Blog
Subscribe for trends, tips, and insights delivered straight to your inbox.