How to Anticipate an Unhappy Customer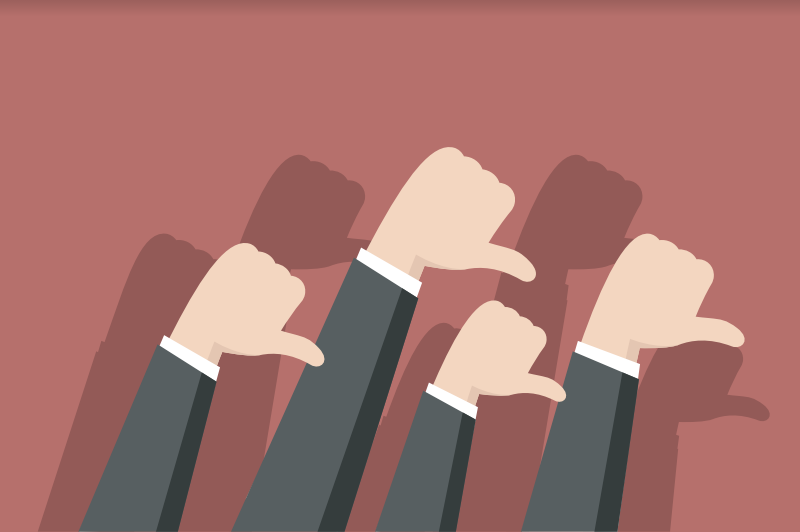 It's surprising how many companies still expect their customers will complain and let them know when they're unhappy. In fact, 96 percent of unhappy customers don't complain, and 91 percent will simply leave and never look back (1Financial Training Services). With so many technology and service providers chomping at the bit to get your customer's business, quite frankly, your customers don't need to complain. They can just go elsewhere.
So, if customers don't complain, how can you anticipate when they're unhappy? While most customers don't complain, there are signs that can help you anticipate an unhappy customer. And it starts by knowing your customers and understanding their expectations.
If you've ever read hotel reviews, where a 2-star motel gets better ratings than a 5-star luxury resort, then you'll understand the importance of customer expectations. For example, you walk into a motel expecting mediocre accommodations, and you're wowed by the service. You walk into a luxury resort expecting outstanding service, and the reality falls short. Knowing what your customers expect is critical, because at a minimum, your service must be at par.
Once you have an understanding of your customers' expectations, then it's important to measure frequently how you're doing compared to those expectations. Net Promoter Score (NPS) is a metric many companies use to track customer health. Using just a single survey question, you can get a quick sense of how you're doing compared to your customers' expectations. Dips in NPS are clear signs of unhappy customers and you must proactively address them before they result in lost business.
But more often, signs aren't that clear. They're often hidden away in the day-to-day email conversations and phone calls your customers have with your employees. Those conversations can happen with billing, technical support, account management, sales, or just about anyone who interacts with your customers. To your customer, it's all one experience with your company. There's typically almost no transparency into those interactions, but they hold critical information to help you anticipate unhappy customers. It may be specific words your customer uses such as, "unacceptable," "late," or "frustrated." Or perhaps your customer is getting the runaround across several departments and not getting the answers he needs.
Having the right customer success tools to spot those signs early can be the difference between a growing business and one that's barely getting by. Read more about telltale signs you're losing a customer, so you can be proactive rather than reactive to customer issues and, in turn, keep your customers happy and grow your business.
Subscribe to the Staffing Blog
Subscribe for trends, tips, and insights delivered straight to your inbox.