How to: Hire Qualified Candidates Quickly with Marketing Automation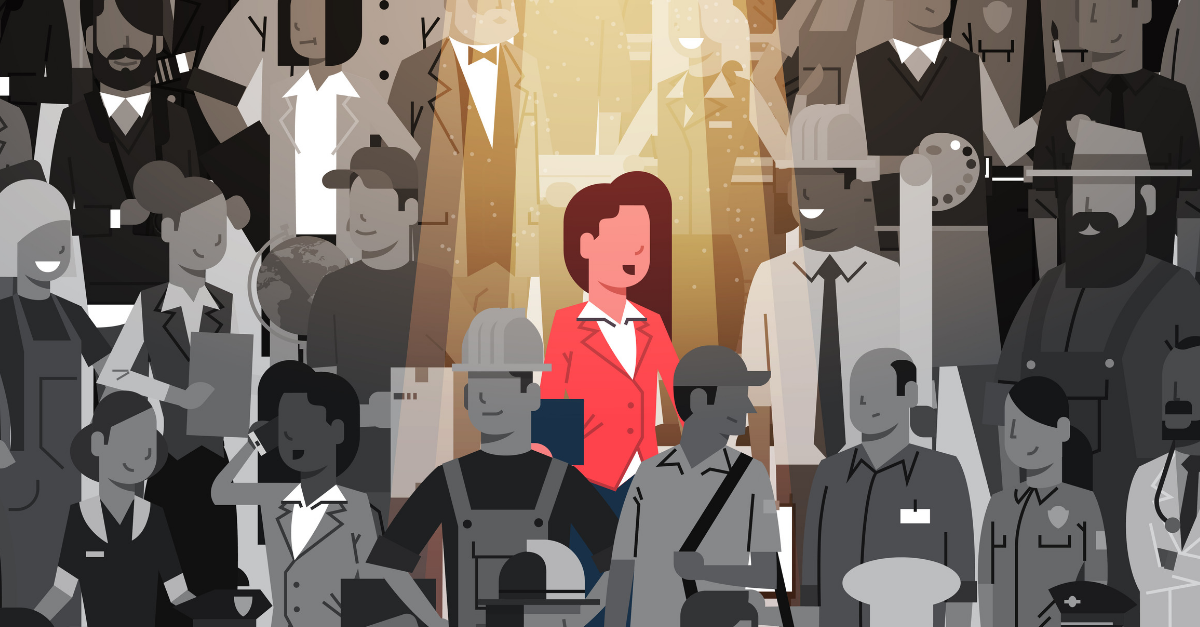 Feeling like it's more difficult than ever to source qualified candidates? That's because it is. The United States unemployment rate is continuing its decline, resulting in increased opportunities for qualified candidates and an increasingly competitive hiring process. What does this mean for your approach to recruitment? It means recruiters and staffing firms have to find innovative solutions to keep up with the new hiring pace.
The industry is turning to marketing automation platforms (MAPs) to efficiently personalize communications and stay in front of the right candidates at the right times. Recruiters, like marketers, now have an increasing need to nurture relationships with qualified candidates so open positions can quickly be filled.  
The Numbers Are In!
We've made some bold claims about increases in hiring competition, so we wanted to be sure to share the numbers and some of our research. The most recent Houlihan Lokey Staffing and Recruitment Industry Update 2018 Report states that Q1 of 2018's global unemployment rates continue to slowly decline as economic conditions remain favorable around the world. The US boasted a 3.9% unemployment rate compared to France's 9.2% and the Eurozone's 8.3%, with a 46,000 person drop in unemployment. Since the U.S. recession in 2008-2009, the temporary employment and penetration rate have positively increased. The American Staffing Association (ASA) now reports that staffing jobs have increased 3.7% year over year and are continuing to reach record high levels. The U.S. now stands at 2.0% penetration rate. The research is clear— the need for staffing firms to stay top-of-mind is more important than ever.
Better, Smarter Communications
In a market of high turnover, increasing competition, and speedy action, the need for technology in the staffing and recruiting industry becomes more and more urgent. While some staffing agencies are beginning to turn to technologies like Customer Relation Management (CRM) and Applicant Tracking Systems (ATS), the opportunity to organize, engage, and nurture candidates using marketing automation remains mostly untapped. A marketing automation platform that integrates with your existing CRM offers a unique approach to dealing with the changing market—it allows recruiting and staffing firms to streamline and automate communication with candidates as well as optimize their recruiting efforts in a single tool.
Is Marketing Automation the Answer?
Recruiting is difficult. Finding the right candidate in a pool, building relationships with candidates, understanding their qualifications, and pitching a position or company is all very challenging—but it's nearly 2020—when used correctly, technology is the answer to efficiency. We hear your concerns, 'Technology takes away from personalization.' However, coupling a marketing automation platform with your CRM or ATS leads to not only a more personal relationship with candidates, but increased efficiency to get more qualified talent through the door for interviews, and eventually quicker hires. Leverage marketing automation to stay relevant in a fast-paced market and sort through a sea of candidates.
Tell Me More…How Does it Actually Work?
This all sounds good, but you still may not be completely clear on how a MAP can help you reach the right candidates at the right time.  Marketing automation enables recruiters to define audiences by a target profile that can include skills or engagement details. After defining these audiences, you're able to blast emails to everyone that was included in the segment you created. Because all of the candidates within a segment have a common characteristic that you defined, you're able to tailor messaging to them. Through sending relevant and timely messages to a group of candidates, recruiters can create relationships with several candidates at a time but also stay relevant. You even have the power to weed out inactive candidates or send multiple email messages based on actions. After your first time setting up these emails, they will work on their own—automatically! Integrating a MAP with your existing ATS or CRM allows you to send personalized, robust and successful correspondence and keeps sales in the loop of engagement activity, which in turn leads to quickly hiring the right candidates.
Find a Trusted Partner
Salesfusion is a full-featured marketing automation platform that empowers recruiters to build and maintain personal relationships with candidates at scale. Salesfusion is the only comprehensive MAP offering candidate nurturing, scoring and segmenting capabilities tailored to staffing and recruitment needs. Our marketing automation platform simplifies communication–between internal teams and external candidates. Incorporating Salesfusion marketing automation into your recruitment efforts enables companies to deal with the changing employment rates and candidacy pools in a lucrative way. Most importantly, Salesfusion not only solves your need for sourcing qualified candidates, it makes hiring the right people easier than ever.  Learn more about Salesfusion's integration with Bullhorn here.
---
Want more tips for finding and placing candidates? Find all our great candidate sourcing content in one place in our guide to candidate sourcing.
Subscribe to the Staffing Blog
Subscribe for trends, tips, and insights delivered straight to your inbox.