The Top Staffing and Recruiting Trends for 2017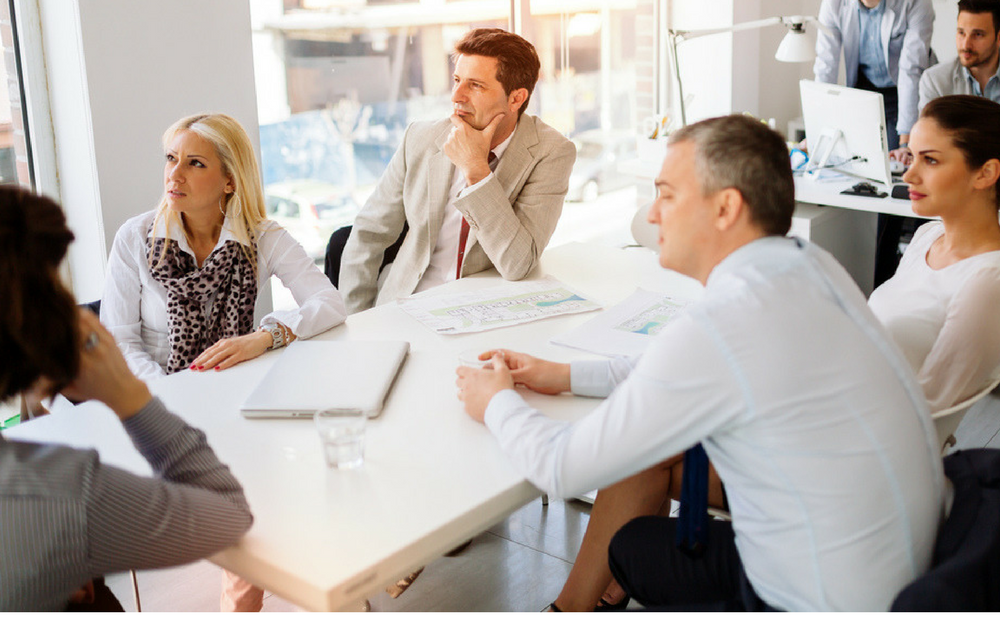 What trends are shaping the staffing industry in 2017? What do staffing pros see as top priorities? Opportunities? Obstacles? For the seventh consecutive year, we asked and you answered: More than 1,440 staffing and recruiting professionals worldwide, from firms of all sizes operating in all sectors, weighed in with thoughts on the current staffing landscape. 
In North America specifically, more than 800 respondents provided insight on what's affecting their firms in 2017. They shared their outlook on future performance and revenue growth, top priorities and challenges for 2017, political sentiment and industry confidence under the Trump administration, candidate and client engagement, and much more!
Here are just a few of the many key takeaways from the 2017 North American Staffing and Recruitment Trends Report: Above and Beyond Business as Usual. Get your copy of the full report here.
Bring it on, 2017!
2016 was a good year for staffing firms. More than three three-quarters of respondents surveyed at the tail end of 2016 expected to meet or exceed 2016 revenue goals. Still, more than one in five (22 percent) anticipated a revenue shortfall for 2016.
So staffing professionals expect more of the same for 2017, right? Wrong. Expectations for this year are through the roof. Four out of five respondents foresee a revenue increase in 2017 (80 percent), and almost one in five (17 percent) expect revenue growth of more than 25 percent.
What's driving this optimism? Outstanding growth from temporary placements, driven by repeat clients facing talent shortages in key sectors. Repeat business will be crucial for firms since most predict existing clients will generate more than half of their revenue in 2017.
Financial Priorities Take Precedent
Like most years, staffing firms have their plates full in 2017. Between the talent shortage, technology adoption, candidate and client engagement, and ambitious revenue goals, staffing firms aren't lacking options when it comes to allocating their resources. With finite time and money, firms must choose wisely, or risk falling behind the competition.
Which priorities stand out? Increasing profitability and driving revenue top respondents' priorities lists, ranked by 56 percent and 47 percent respectively as a primary goal. The talent shortage also continued to weigh heavily on respondents: Candidate acquisition and sourcing came in third with thirty-seven percent.
Priorities were remarkably consistent across roles and firm size with a few notable exceptions. Executives were predictably more concerned with revenue growth than those in production roles (54 percent and 44 percent, respectively). The very largest firms (over $250 million in revenue) were less likely to place revenue growth in their top three priorities than smaller firms. Employment brand development and marketing were top priorities for large firms.
What are firms least concerned with accomplishing in 2017? Moving to VMS ranked as the lowest priority, with 36 percent ranking it in the bottom three. But sleeping on VMS could be a mistake: About 50 percent of larger firms (over $100 million in revenue) use a VMS to drive at least 25 percent of their revenue.
Obstacles to Success Are Everywhere You Look
Staffing leaders may have high hopes for 2017, but that doesn't mean they think it'll be an easy year. A number of disruptions and challenges stand in the way of firms looking to improve revenue and profitability. The firms that are best able to anticipate and rise above these challenges stand the best chance of meeting lofty expectations for the year.
Mentioned earlier, the talent shortage is the most cited obstacle for 2017. More than 60 percent of all respondents rank it as a top three challenge, followed by pricing pressures (53 percent) and economic uncertainty (37 percent).
Do staffing firms see the Trump Administration as an obstacle or an opportunity? The jury's still out; respondents were divided on the implications of Trump's presidency for their firm's success. Thirty-eight percent believe their firm will be better off in 2017 under President Trump's administration, compared to 21 percent who believe their firm will be worse off. Roughly one out of five respondents listed Trump's presidency as a top macroeconomic concern for 2017.
Technology related-concerns round out the list of the top challenges staffing firms face in 2017. More than 20 percent of respondents cited leveraging technology to improve business operations and expanding their VMS model as a top challenge.
Technology Will Separate the Contenders From the Pretenders
Speaking of technology, staffing firms have taken a proactive approach to technology adoption: 64 percent of firms use an Applicant Tracking System (ATS) to track candidate activity and 60 percent use a Customer Relationship Management (CRM) system for business development.
But there's still plenty of room for improvement: More than a third of firms (34 percent) make fewer than 25 percent of their total placements from candidates already in their ATS or CRM.
Many staffing firms plan to stay ahead of the competition through technology in 2017: 40 percent of professionals predict an increase in tech investments in the coming year.
The most innovative and aggressive firms stride towards success through greater operational efficiency, client retention, candidate engagement, and pure hard work and grit. In other words, they're going above and beyond business as usual, and the findings of this year's report highlight exactly how they're doing it.
---
Interested in 2019 staffing and recruiting trends? Check out Bullhorn's Global Recruitment Insights and Data (GRID) site to explore the industry insights that matter to your business.

Subscribe to the Staffing Blog
Subscribe for trends, tips, and insights delivered straight to your inbox.