5 Proven Ways to Stay Competitive in the Relationship Economy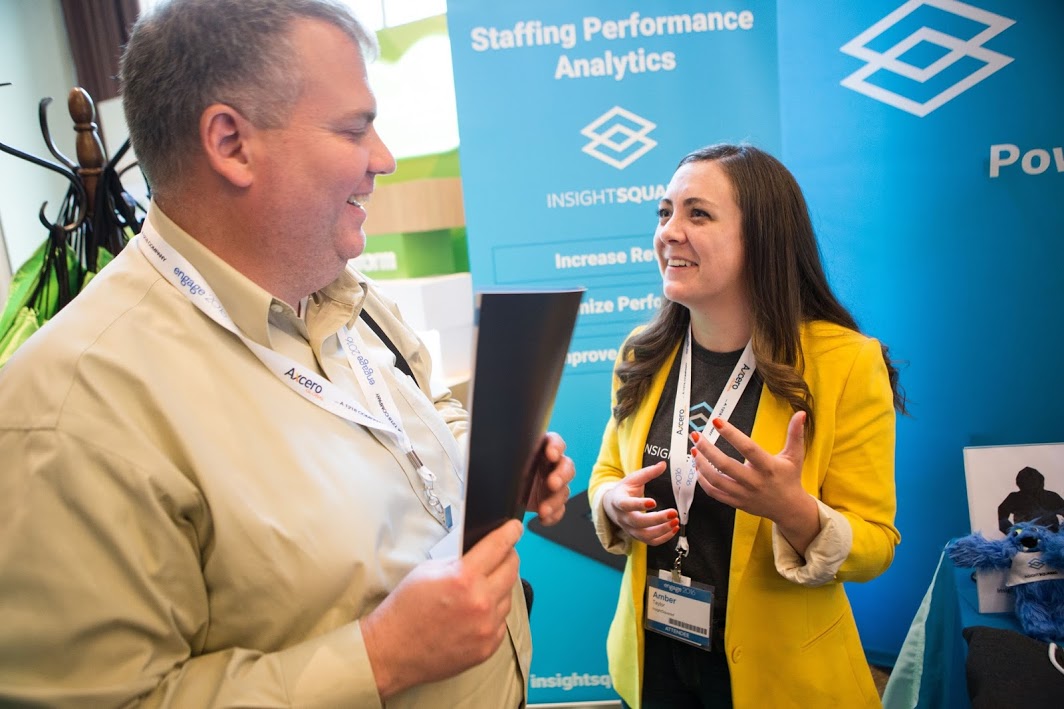 The nature of business-to-business relationships is undergoing a fundamental shift.
Traditional transactional relationships, like those between a company and a customer or a seller and a buyer, are no longer enough. Today's modern business climate requires real relationships with your customers, partners, employees, and beyond.
As Scott Petinga so eloquently put it in his article for Forbes, "In this economy, relationships are the new currency".
Staying Competitive in the Relationship Economy
B2B is a competitive environment; to compete in the relationship economy, companies of all shapes and sizes must make the shift from a transaction-based business model to one that nurtures real, long-term relationships with the people they serve and employ.
Leaders at every level must empathize with their clients and employees to distinguish their successful business relationships.
Entrepreneurs in all industries must build their business through authentic relationships with other entrepreneurs, vendors, employees, and customers.
At Bullhorn, we believe that human relationships are the most important driving force in the business world, which is why we launched a one-of-a-kind industry event: Engage.
Now approaching its third year, Engage has become the place to learn innovative ways to build better business relationships. The 30 exceptional speakers who joined us at Engage 2016 shared a plethora of proven ways to make the shift to a relationship-based business model and stay competitive in the relationship economy.
Here are five of our favorite strategies shared at Engage:
Be Authentic
Your business has to be authentic and human to be successful. Part of being authentic is a willingness to live outside your comfort zone. At Engage, Susan Salka, the President of AMN Healthcare, encouraged leaders to share their personal life and their humanness with co-workers to foster authentic relationships.
Authenticity takes courage, and requires a willingness to fail. Susan recounts standing in front of a group of emerging leaders and saying "let's fail together!" Failing is part of being human, which is foundational to a successful relationship-based business model.
Make it Personal
Customers today expect personalized experiences based on their unique interests and their interaction with your company (e.g. advertisements, customer service calls, and purchase histories). This is a common refrain shared by Kate Leggett of Forrester Research, who professes that the right CRM software can help a company provide personalized, differentiated customer experiences to keep their clients satisfied and loyal.
You can start by selecting a CRM made for the way people work today, one that captures every customer interaction and provides insights on the optimal time and channel to connect with each individual. As you continue tailoring and personalizing your customers' experiences, you'll see your business grow.
Provide Opportunities for Employee Growth
Mark Eldridge, CEO and Founder of ALKU, finds great success in fostering a company culture based on having fun and working hard. Why? Because hard workers are naturally motivated to learn and grow, will rise to the opportunities you provide, and will ultimately perform better. "The better your individuals perform, the better your company performs."
To help your employees learn and grow, Mark advises you to start by hiring people who aren't afraid to work hard. Then hold regular meetings focused on skills development and new challenges.
Define Your Values (and Stay True to Them)
It's no surprise a company that's committed to their values will grow. But it's often easy to lose sight of your mission. Alena Pierce of Strategic Staffing Solutions reminds business leaders to stay true to their values. Use your mission and values as a compass as you navigate through your industry. Your customers will notice and the rest will fall into place.
Respect Individuality
Each individual has a unique combination of strengths. Paul Allen, Strengths Evangelist at Gallup, advises strong leaders to learn how to identify and unlock those unique strengths. This will help form strong manager-employee relationships founded on trust.
Teams that put people first and focus on their unique strengths have more engaged employees leading to greater productivity and increased loyalty. Engaged employees work harder, stay longer, and are committed to the mission or your business.
These are just a few of the transformational strategies shared at Engage 2016, ones proven to help you stay competitive in the relationship economy. To dive deeper into these strategies, download the free Best of Engage 2016 ebook which gives you access even more strategic advice.
In the ebook you'll find:
Insights from keynote speakers Arianna Huffington and Daniel Pink

Memorable quotes from Forrester Research's Kate Leggett as well as innovators in the staffing industry like Susan Salka

Highlights from each track: Accelerate Growth, Build Leadership, Engage Customers, and Engage Talent
Visit engage.bullhorn.com to learn more and download the Best of Engage 2016 ebook.
Subscribe to the Staffing Blog
Subscribe for trends, tips, and insights delivered straight to your inbox.