Tired of the Talent Shortage? It's Time to Take Reskilling Seriously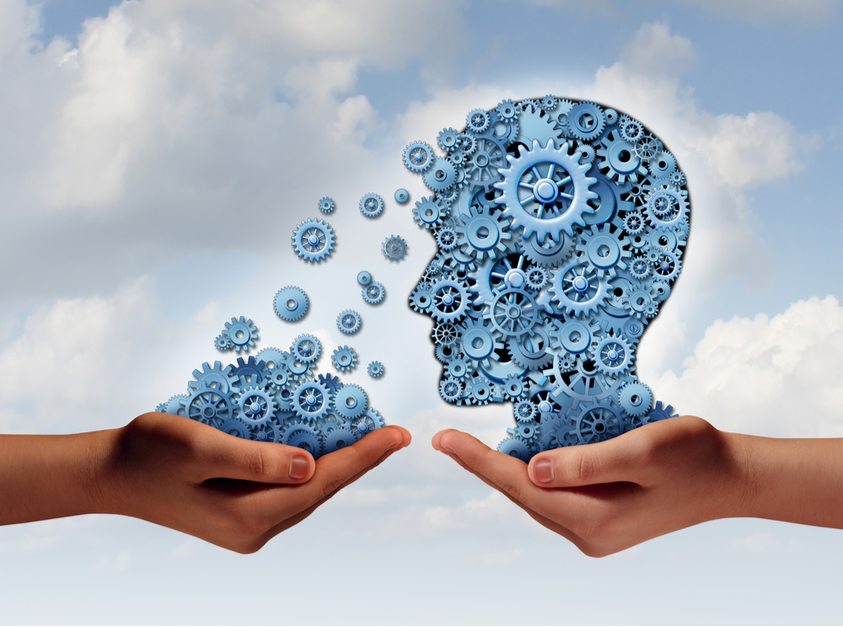 What's the top hiring challenge for staffing and recruitment agencies in 2020 and beyond? It may come as no surprise that the skills shortage once again takes the cake, and this year it wasn't even close. Seventy-seven percent of all respondents of the 2020 Global Recruitment Insights and Data (GRID) survey ranked tight talent pools as the top hiring challenge that staffing and recruitment professionals will face over the next 3-5 years. The next two biggest challenges–accelerating pay increases and higher churn rates–were listed by only 44 percent and 30 percent of respondents, respectively.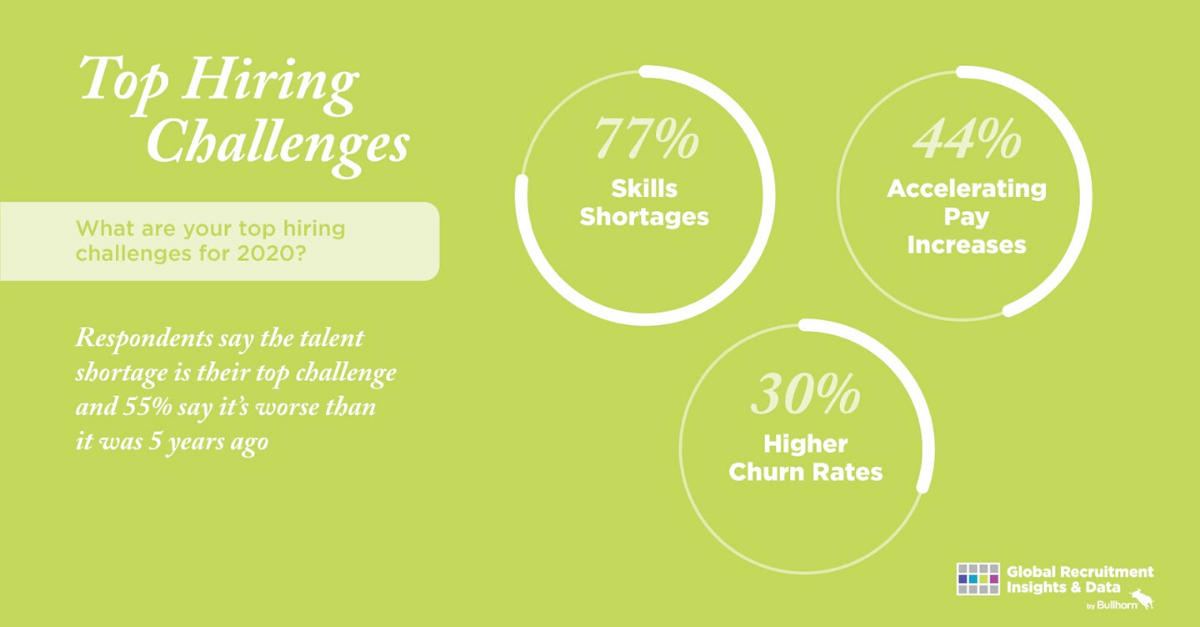 While the skills shortage continues to be a multi-year trend, many staffing professionals are not prioritizing initiatives–like reskilling–to combat the growing concern over how to find and retain top talent. Even while 50 percent of respondents claim that the skills shortages are worse now than compared to 5 years ago, only four percent of industry professionals listed reskilling as one of their top priorities. These numbers look even more disappointing when taking into consideration that three-quarters of respondents believe reskilling is an effective way to address the talent shortage.
Rethinking Reskilling
What does this mean for staffing and recruitment firms? It means that it's time to begin rethinking how they plan to combat the global talent gap–because what's currently going on has proven not to be a viable solution for the future. Capitalizing on overlooked opportunities is a great way to gain a competitive edge, and reskilling, in particular, should remain not only an appealing opportunity for firms to differentiate themselves from the competition but something they should begin prioritizing as well.
Although the industry as a whole has yet to adopt reskilling as a top solution to combat the talent shortage, there are a number of large staffing firms that have incorporated reskilling programs to turn antiquated technical skills into ones that are more relevant for today's roles. In April 2018, Adecco purchased the digital retraining firm General Assembly, which has been "empowering people to pursue the careers they love" since 2011. General Assembly has 20 locations around the world where it offers courses ranging from digital marketing to machine learning, and everything in between. These programs typically enable internal candidates to take the next logical step in their careers and are rarely exclusive to specific industry verticals.
Internal sourcing is not only cost-effective, as external sourcing can be an expensive challenge, but is also proven to be more successful than outside hiring. A Wharton study found that not only do external hires score lower on performance reviews than internal hires in the same job, but external hires were also 61 percent more likely to be fired from their new jobs than internal hires. Internal candidates also offer less risk as they are already good culture fits and bring with them extensive training and familiarity with the role.
"Borrowing from the model that baseball provides, called player development, our approach involves not bringing in a free agent from outside the team, but closely working with our internal talent to provide leadership development and management training that prepares them for a successful career at Signature, not just a job," said Mark Nussbaum, COO, Signature Consultants in an interview with the Recruitment Innovation Exchange. "Thinking of talent development as a long-term proposition that steadily adds to abilities and skills allows us to invest in developing our team from college to, someday, running the enterprise."
Are you interested in learning more about how your firm can take advantage of the reskilling opportunity? Check out our article discussing how to incorporate reskilling in as easy as four steps!
---
Interested in learning more about the challenges, opportunities, and ideas that will shape the staffing industry in the year ahead? There's so much more waiting for you at the Global Recruitment Insights and Data site, like key findings and spotlights on top trends, as well as resources designed to help you be a trendsetter like free PowerPoint slides.

Subscribe to the Staffing Blog
Subscribe for trends, tips, and insights delivered straight to your inbox.