Top Tips for Targeting Passive Candidates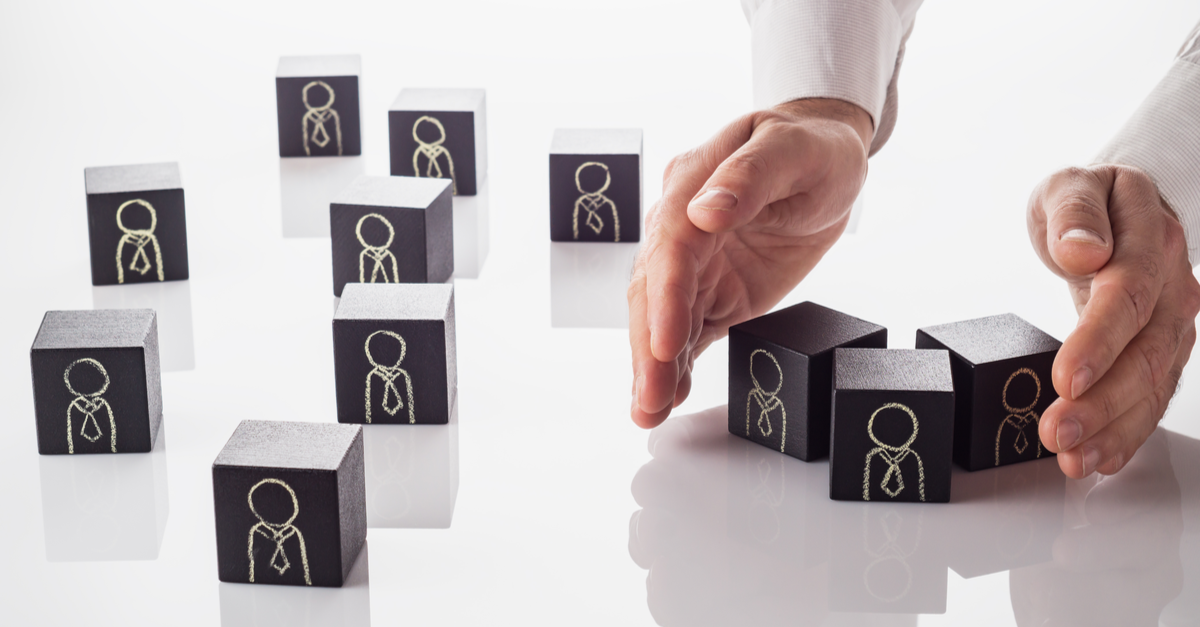 Are you struggling to hire right now? If so, you're not alone. The national employment rate is at an all-time high and there are a number of factors behind this; one of them being that people are worried about moving jobs. For staffing professionals, this means there's more pressure to think of ways to target these passive candidates.
What is a passive candidate, you ask? Well, it's someone that's currently employed and is, for the most part, happy in their role. But that doesn't mean they wouldn't be open to a new opportunity if you put it in front of them. In fact, with the right job, package, and approach, you do actually stand a good chance of persuading these professionals out of their current roles. 
It's not an easy task, but the good news is we're here to give you our top tips for targeting passive candidates, ultimately helping you to boost your talent pipeline.
Use the Right Tools
The first step in boosting your talent pipeline is determining how you're going to source these candidates. After all, the usual approach of advertising a job and waiting for the applications to roll in isn't necessarily going to work if you're looking to target passive candidates.
For this reason, a more proactive approach is probably best. Resume search tools are particularly useful as you can find candidates that match specific criteria; these platforms tend to have millions of resumes available to browse, so there's often plenty of choices.
If you do choose to use resume search, it's important to understand Boolean searching. This involves using operators such as AND, OR, NOT, "speech marks", and (brackets) to help you get the most relevant results. 
Here's a basic example you might use if you were looking to hire a salesperson: "sales manager" OR "sales assistant" OR "sales executive" OR "senior sales executive".
Alternatively, more advanced options enable you to gather more specific results. Let's say you were looking for a salesperson who was a whizz at excel and/or cold-calling. This might look something like this: sales AND ("excel" OR cold-calling).
If you're finding that you're struggling to juggle a number of tools, it's worth exploring how they can integrate with one another. For example, Bullhorn integrates with a number of job boards, meaning users can search their resume databases without ever leaving their ATS platform.
Take a Tailored Approach
It's all very well finding relevant candidates, but it's how you approach them that's often the deciding factor in whether they show an interest or not.
As with anything, if you want the right results then it's important to tailor your approach to every different candidate you find. If you're firing out generic emails that don't really touch on why they're relevant for the role and how keen you are to set up an interview, you probably won't get a response. 
Look at their previous experience; is there anything they've done so far in their career that they could develop in the role you're hiring for? Or maybe they have a specific skill set that your client is hoping to bring into their company. The more personalized you are, the better results you'll achieve. 
For example, instead of merely saying "my client has an opportunity for a talented sales person to join its team," opt for: "I see that you have achieved some great results while working at XYZ and my client is looking for someone who can replicate this at their company."
Alongside this, try to pick up the phone where you can. Sure, the initial contact might be over email, but a huge part of targeting passive candidates is about building positive relationships with them. And it's very difficult to do that without face-to-face or verbal contact.
Promote Your Clients' Employer Brand
Another key focus area has to be your clients' employer brand. There's no use reaching out to passive candidates about an opportunity, only for them to do a quick Google of the our company, find nothing positive, and ultimately, reject you before you've even had a chance to promote the role.
The employer brand is essentially how your client markets itself as an employer. What is the company like to work for? And why should someone want to work there over another business?
In order to promote a positive perception of the organization you're hiring for, it's important to take a consultative approach. If your client isn't already, be sure to encourage them to share exciting updates on social media and to use their career site to showcase what it's like to work there. Suggest that they use testimonials, interesting stats, and nice imagery to bring the company to life.
There are also a number of offline channels where you can help to promote their brand. For example, say you're hiring for an engineering position on behalf of a client. e sure to encourage them to attend engineering trade shows and use attention-grabbing marketing material to showcase their company.
Make sure your clients are managing their profiles on review sites. If you're hiring for a company that's appears to do bad business or doesn't treat its employees well, candidates probably won't apply to your jobs.
Ensure Clients Offer the Right Packages
Remember, passive candidates are usually perfectly happy in their current jobs. So, you'll need to ensure that your clients are offering competitive packages if you want to entice them away. 
For example, is the salary in line with what other companies are offering in your industry? These should be reviewed on a regular basis; look at other job listings for inspiration or even online salary guides to make informed decisions that you can consult your clients on.
Outside sources are extremely important when it comes to pay. Remember, salaries can differ massively between roles, industries, and locations so use available reports to help clients define their ranges. In addition to this, make use of government data to ensure your pay is competitive.
The employee benefits package should be looked at annually. Are your clients offering the basics? Or are there some key perks that set them apart from the competition?
In order for companies to get their packages right, it's crucial to gather feedback from existing employees, so ask your clients to do the same. Are they satisfied with what the company is providing them? Maybe they'd rather swap out certain perks?
It's difficult to keep everyone happy, but these packages can often be a deciding factor for passive candidates, so make sure your clients get theirs right.
Target Passive Candidates With These Top Tips
All in all, these are just some of the ways to target passive candidates and boost your chances of connecting with them. As mentioned above, it's more difficult to hire now than ever, putting pressure on staffing professionals to take a more proactive approach.
So long as you use the right tools, understand the best ways to approach candidates, and ensure your clients have a great company culture and package to shout about, you'll stand a much better chance of finding and hiring the right person for your business.
---
Lee Biggins is the founder and CEO of Resume-Library, one of the fastest-growing job sites in the U.S. He is a pioneer in online recruitment, having set up CV-Library in the U.K back in 2000.

Subscribe to the Staffing Blog
Subscribe for trends, tips, and insights delivered straight to your inbox.