Technology to Power Your Entire Recruitment Lifecycle – Webinar Recap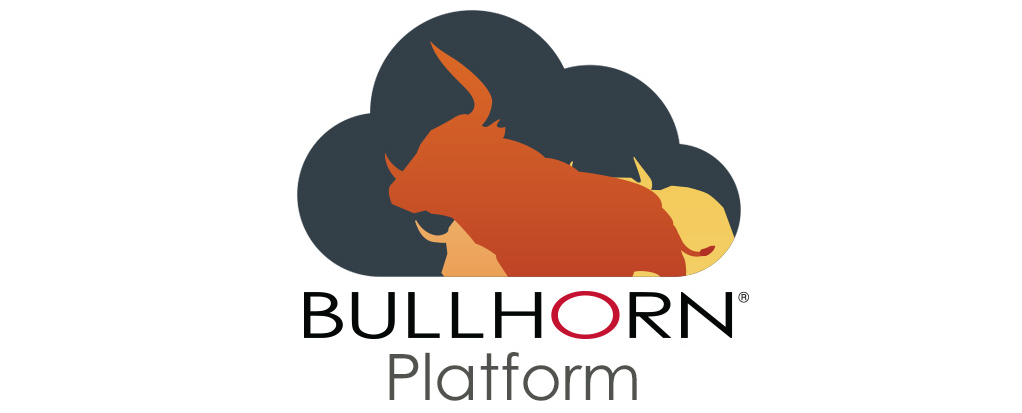 On Thursday, June 4, Bullhorn presented a webinar: "Technology to Power Your Entire Recruitment Lifecycle," hosted by Gordon Burnes (Chief Marketing Officer) and Tom Bennett (Senior Product Marketing Associate). This post will walk you through the products that Gordon and Tom covered during the webinar, giving you a clear vision of each stage of the recruitment lifecycle and how Bullhorn's solutions can drive value for its customers.
Although many staffing firms are already leveraging an ATS (applicant tracking system) to optimize their recruiting processes, that's just one part of the overall recruitment lifecycle. Bullhorn offers a full set of capabilities to power that entire lifecycle. With strong operations throughout the recruiting process, you can win more business and expand relationships, helping you to differentiate your company from the competition, do business faster, and work more profitably.

With Bullhorn's CRM (customer relationship management) system, the customer experience comes first and foremost. Our system allows you to implement best practices, drive more growth, and improve your sales process efficiency, whether your firm is full- or split-desk. With Bullhorn CRM, leads and opportunities are converted into job orders in just a single place. Bullhorn CRM also comes loaded with great features like:
Dashboard Cards: The entire CRM system is configurable with our dashboard cards, which let you track your business based on the key performance indicators that you use most often. With the ability to configure your dashboard cards to reflect the information that you want, you'll gain better visibility into your business so that you can manage your pipeline and see where your business is going.
Pulse: Bullhorn's Pulse customer intelligence capability helps you analyze your customer relationships better with key information. With Pulse, you can discover which member of your team has the best relationship with a customer, which client contact is most responsive to communication, and when exactly your reps should connect with specific customers. It mines data from your emails using Bullhorn's patented passive email tracking capability, giving you a real-time view of your customer relationship status and health. Pulse does all this analysis automatically, compiling data from emails, notes, and tasks, saving you the burden of data entry.

The current process of working with VMS (vendor management systems), while rife with potential profit, is frustratingly manual. Slow. Error-prone. You name it. And speed is king in the VMS space. With Bullhorn VMS Access, we've removed the need for manual data entry. You no longer have to log in to your VMS, scour for jobs, pick the ones you want, copy and paste them in as job orders in your CRM, call your team, and log back in. We understand that the old way of doing things is tedious. With Bullhorn VMS Access, the entire process is automated. Jobs are updated constantly and in real time so that your recruiters are always working with the most up-to-date information. Bullhorn VMS Access lets you better understand your business opportunities in order to give your company a competitive advantage.

Onboarding can be a complicated and lengthy process. Properly submitting paperwork to ensure your candidates' qualification and compliance is crucial to your firm's success, but too much time is wasted on manual processes. Bullhorn Onboarding can help you differentiate your business with an automatic electronic onboarding service. You can easily create documents online, pre-populated with candidate and company information from your existing Bullhorn database. Data is automatically integrated into your documents, and your candidates can use a portal, designed and branded specifically for your business, to complete documents and sign them using electronic signatures.

Back office work is about as tedious as it gets. And yet, timesheets, expense reports, invoices, and commissions calculation are all crucial parts of your business's success. With Bullhorn Back Office, your entire recruiting software system is fully integrated, from your applicant tracking system all the way through to your back office software. With electronic collection and approval of timesheets, as well as features like flexible invoicing, you can hold your business up to high standards and maintain excellent relationships with contractors and customers alike. You won't have to rely on complicated Excel-based formulas – Bullhorn Back Office uses automatic calculations to save you time and money, resulting in:
75% lower back office costs
65% less time spent processing invoices
30% less time spent chasing timesheets
The Bullhorn Platform
The Bullhorn ATS is an excellent product, and it powers the core engine of many of the businesses with which we work. But the entire Bullhorn Platform features a complete set of capabilities that can differentiate your business from the competition. Bullhorn has the best uptime in the industry (99.99%) and uses its cloud-based model to process more than 1 billion transactions per week. As one of the very first Software-as-a-Service platforms to offer enterprise software through the cloud, you can rest assured that your information is in good hands, with the industry's best security and protection. With the Bullhorn Platform, you can power every part of your recruitment lifecycle.
Want to learn more? A recording of the webinar is available here: "Technology to Power Your Entire Recruitment Lifecycle." Listen in to go even further in-depth into how the Bullhorn Platform can address every facet of your recruitment needs with its comprehensive, optimized set of capabilities.
Subscribe to the Staffing Blog
Subscribe for trends, tips, and insights delivered straight to your inbox.