Tim Sanders to Deliver Keynote at Engage 2017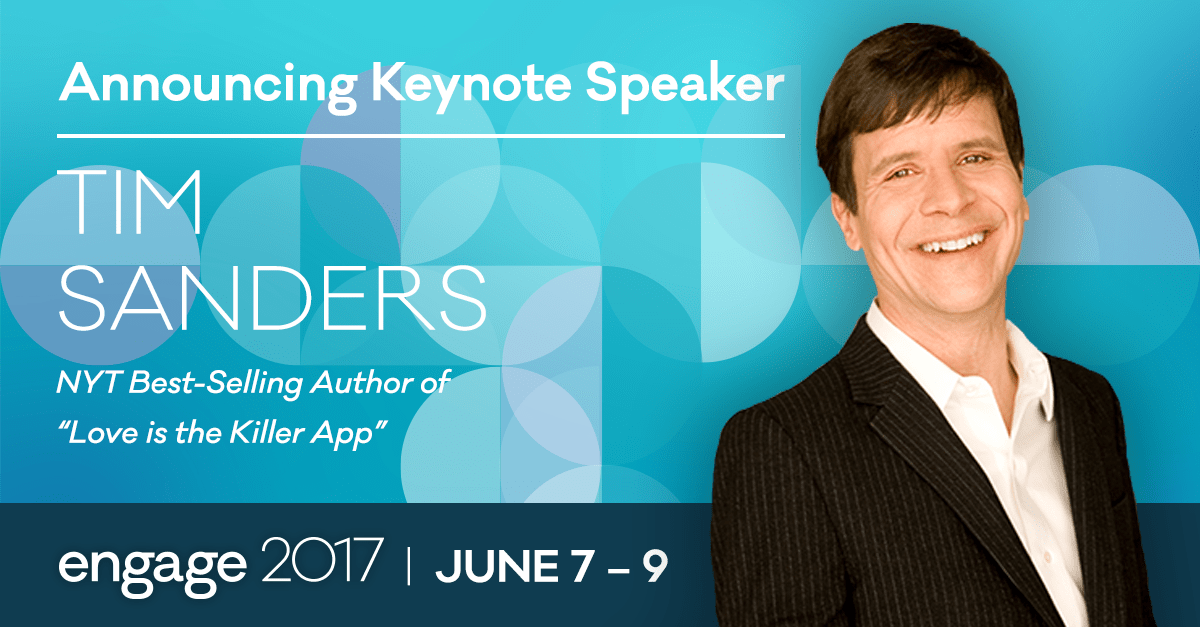 We're delighted to announce that the first keynote speaker of Engage 2017 is none other than internet pioneer and best-selling author Tim Sanders!
Tim Sanders is the New York Times best-selling author of Dealstorming, Love is the Killer App, and three other hit books, as well as the former Chief Solutions Officer and Leadership Coach at Yahoo. Tim uses his business expertise to help lead their teams to greatness and close deals.
Tim's message emphasizes the importance of collaboration in your business' culture. Businesses that focus on sharing knowledge, kindness and time with coworkers, customers, and partners build better relationship and better results.
"The most powerful force in business isn't greed or brute force – it's love for our customers, colleagues, and partners. We show it by sharing our knowledge, our network of relationships and our compassion. When we develop a culture that emphasizes promotion of everyone's success, stronger relationships are built and loyalty soars – delivering measurable business results." – Tim Sanders
Want more Tim Sanders? Follow him on Twitter for a great bite-sized embodiment of his business philosophy.
Instead of criticizing your co-workers idea, improve it.

Don't just play Devil's Advocate…be a collaborator.

— Tim Sanders (@sanderssays) December 14, 2016
Who else is speaking at Engage 2017? Find the rest of the other speakers we've announced so far here.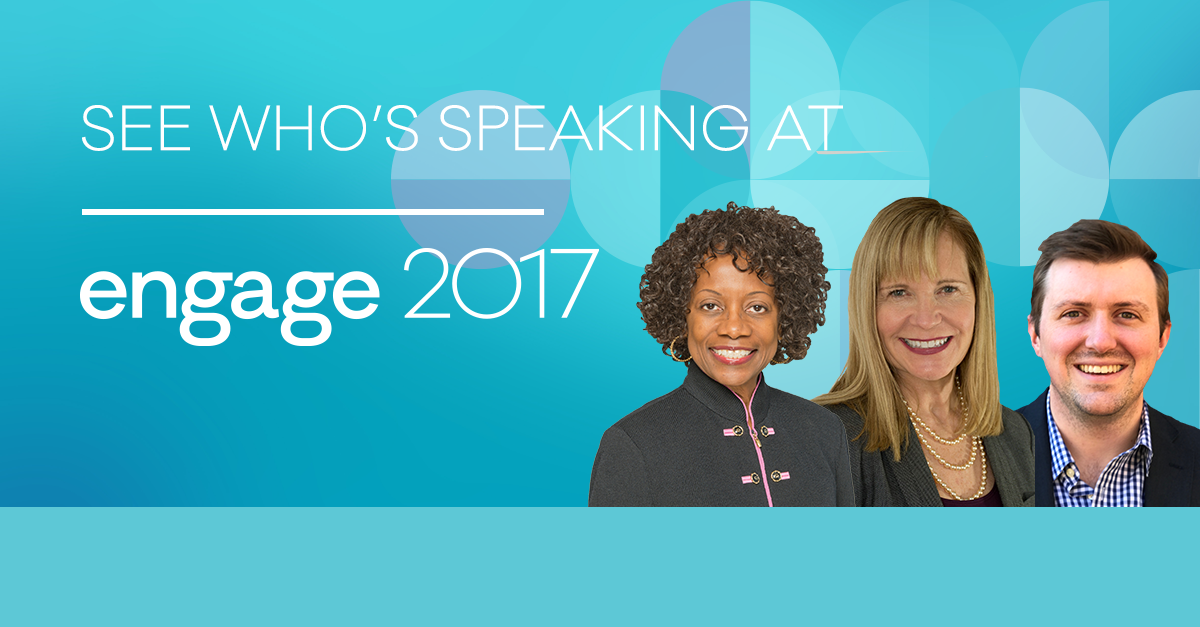 Engage is the ideal event for exploring the opportunities and challenges associated with accelerating your business growth in the new relationship economy. You'll learn to build better business relationships and more effectively engaging customers, candidates, and employees. We'll explore the impact of emerging technologies on relationship-based businesses. Now celebrating our 10th year, Engage brings together practitioners and innovative business leaders in B2B services industries including Staffing and Recruiting, SaaS, and Consulting, but is still intimate enough that you'll see some of your favorite staffing friends.
Subscribe to the Staffing Blog
Subscribe for trends, tips, and insights delivered straight to your inbox.