Is Being Human the New Must Have Job Requirement?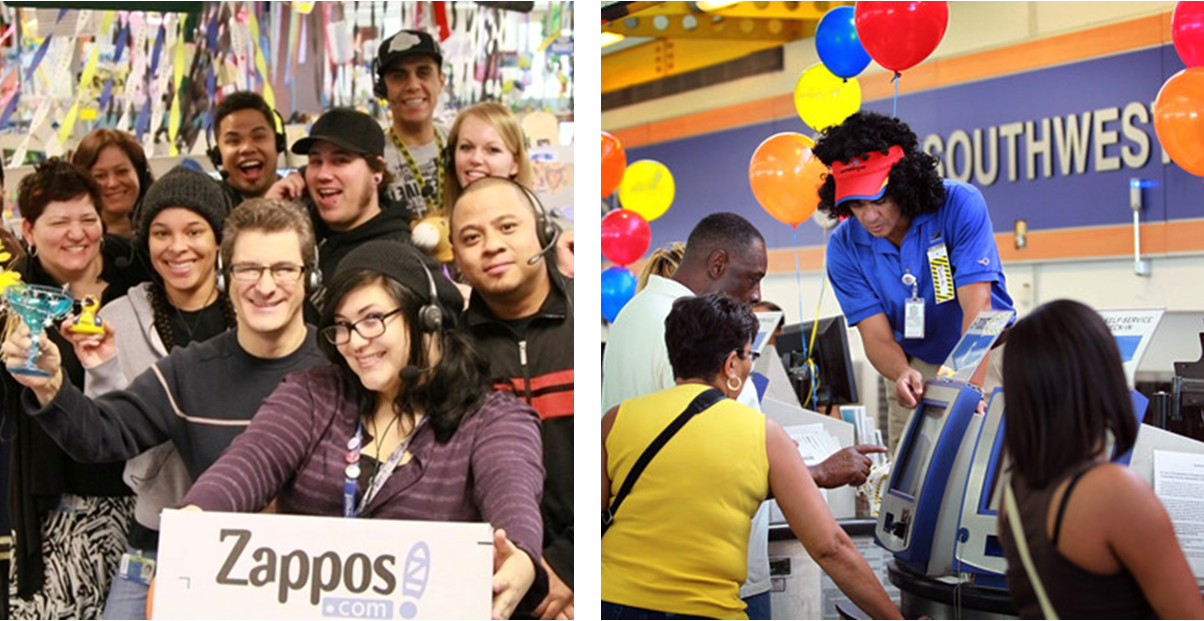 Companies often claim that their people are their "greatest asset" when they want to talk up their company value. Yet what we see most often (and employee ratings generally show this on social media) is that employees don't feel empowered or engaged in their everyday roles. So where is the disconnect?
I recently heard two great stories about genuinely employee-driven cultures. Southwest Airlines and Zappos are both widely considered to be top performers in their respective markets. And, of course, they are two companies that are also recognized as providing unparalleled customer service. So can we safely assume that a strong employee-centric culture contributes to customer service excellence?
In his recent book Humans are Underrated, Fortune Magazine Senior Editor Geoff Colvin tells the story of a newly hired, technically proven IT executive struggling with the employee-centric culture of Southwest Airlines. This executive expected to sit in his office and direct his business without personally engaging with his employees. Unfortunately for him, Southwest exceeds industry standards by understanding the value of human interaction, both internally and externally. And the not-so-human nature of the IT executive had a depressive effect on his coworkers. Despite the executive's skillset, Southwest terminated the relationship. This really demonstrates that the company understands the reality of our world today: that the ability to connect on a human level is increasingly important as a critical job requirement.
At the Gartner CRM 360 summit in September 2015, Jon "Big Red" Wolske, Culture Evangelist at Zappos Insights, delivered a keynote titled "Creating a Customer-Centric Culture." How does Zappos create a customer-centric culture? Well, according to Jon, the company's #1 family core principle is "delivering WOW by going above and beyond for employees." He describes how at Zappos, employees are empowered to deliver exceptional customer service as humanly as possible, not as call center robots with a script and decision tree feeding a database and measuring call times (full disclosure: I am an enthusiastic Zappos customer and advocate).
These leaders prove year over year with their financial success and industry recognitions that employees come first. And not just any employee will do – they actively recruit and develop high-performing relationship builders. In other words, "being human" is a must for their employees. But what do we mean by this? Human compassion and personal interactions are missing from the workplace. We need to get back to basics and put the "human" back into our professional performance and responsibilities.
Unfortunately, this is still not standard operating procedure in most organizations. Far too often, companies looking to improve performance start by cutting employee development and take shortcuts when it comes to company culture. In fact, they should really be increasing those commitments.
So what is the relationship between an employee-centric culture and customer service excellence?
The world as we knew it has shifted. As Forrester Research defines it, we are in the Age of the Customer and success is predicated on how to equip your relationship builders (employees) with the ability to respond to customer needs and be obsessed with customer satisfaction (#customerobsessed).
Fortunately, information technologies have evolved to make it easy for relationship managers to see their customers' pulse, otherwise known as sentiment, whether they are promoting or detracting today. They can even see their customers' CHI – no, it's nothing to do with a yoga mat, but it is a real-time Customer Health Index. These solutions allow your employees to spend their time where it matters most – being human with your customers – which ultimately returns the greatest value back to organizations in renewals, new business, and most importantly, evangelism. Happy employees = happy customers. It's a very close knit relationship.
For more information on customer relationship management software (CRM) for humans, visit www.bullhorn.com/humans.
Subscribe to the Staffing Blog
Subscribe for trends, tips, and insights delivered straight to your inbox.